I am extremely excited about the Scentsy Family's newest brand that will be debuting on August 1st......Grace Adele.
Grace Adele is a new fashion line of high quality purses, clutches, wallets, accessories, and jewelry.
I've known this was in the works for almost a year now. But last night was the first time I got to get my hands on it and it was so much better than I expected or ever anticipated.
I'm thrilled and can't wait to get home to share Grace Adele with everyone.
Each bag can be styled differently (or given a new look) by adding a clutch (that conveniently fits in the outer pocket of each bag) or our beautiful accessories.
So far this entire convention has been amazing. As promised, I took lots of pictures.
Guess who showed up bright and early this morning to greet us?
It was awesome.
Then Heidi gave us an incredible presentation about the things that have inspired her through motherhood. It was a beautiful tribute to her oldest daughter Sarah, who will be going off to college this year.
Here are a few of her words of advice both to Sarah and to us.
As the new product reveals began, we introduced two new warmers to our Hero collection.
We added three new wraps to our beautiful and sleek Silhouette collection.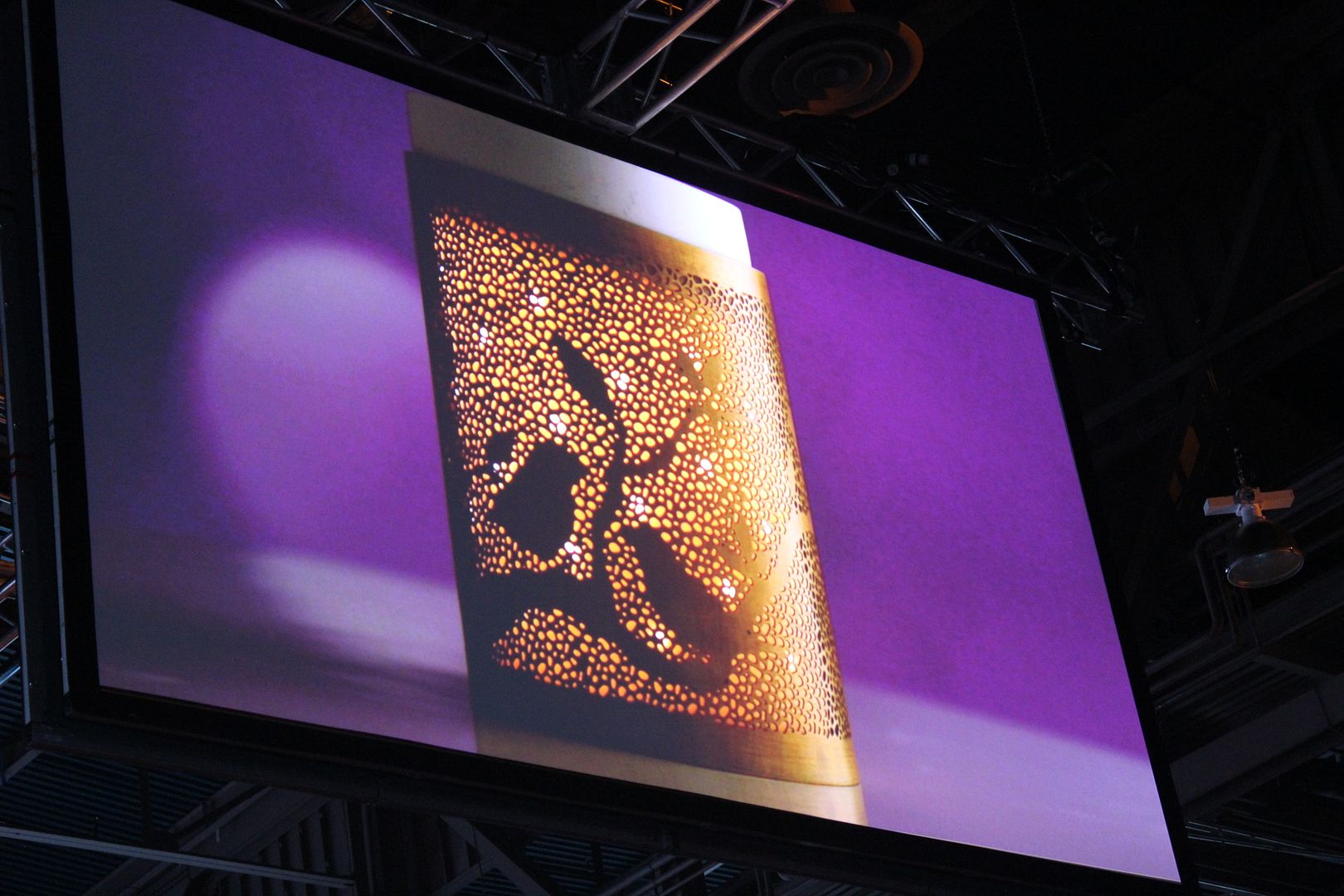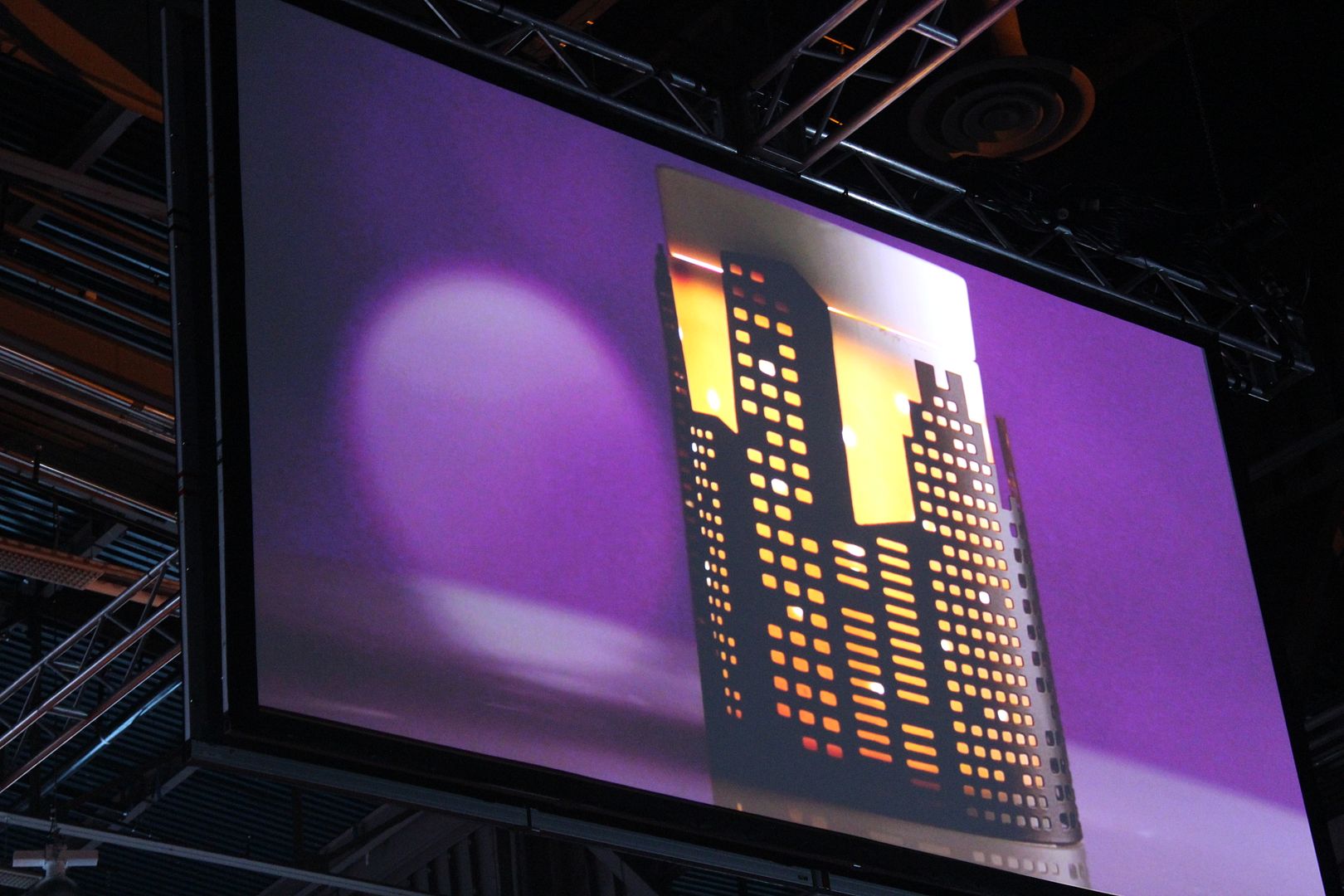 Our newest full-sized warmers...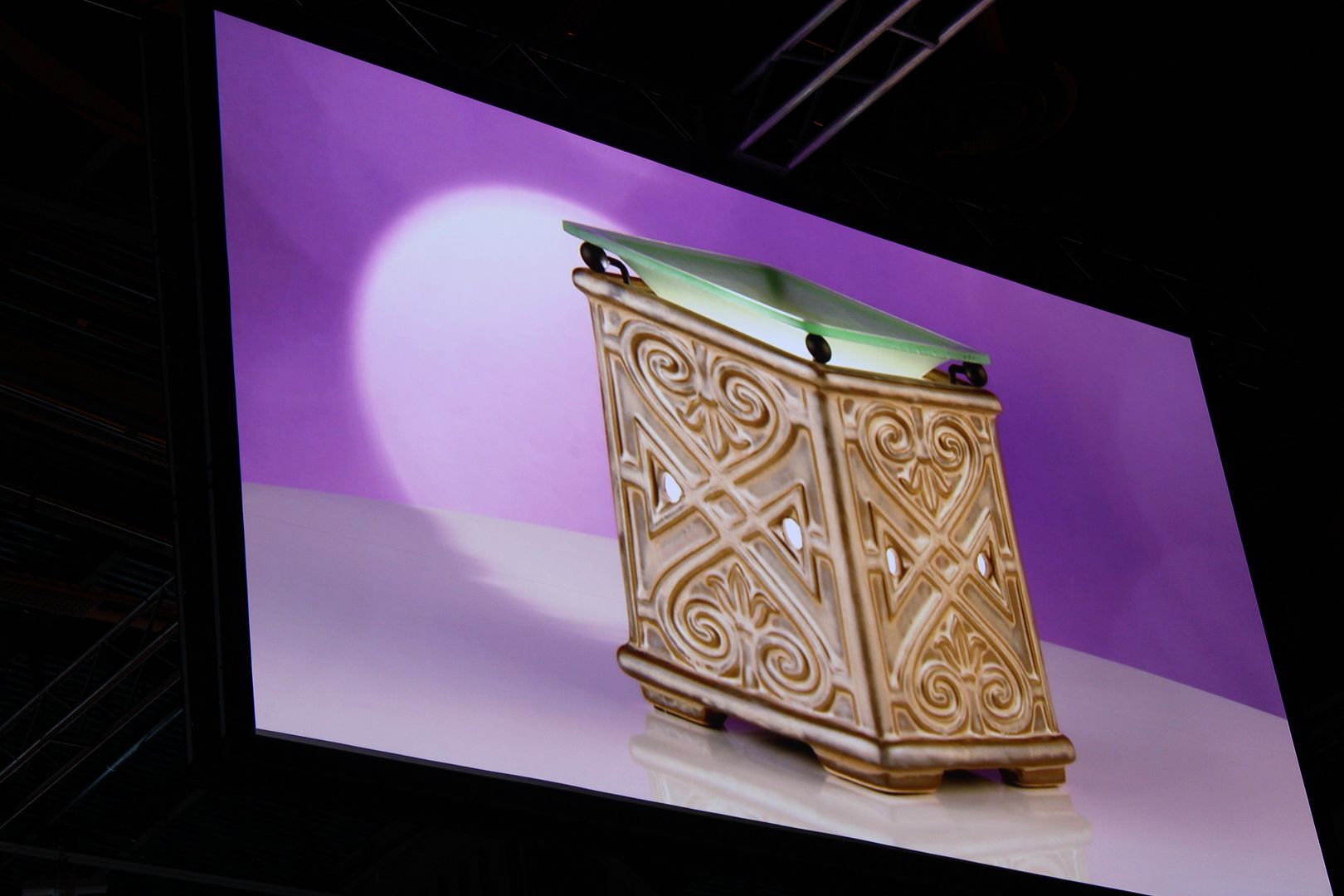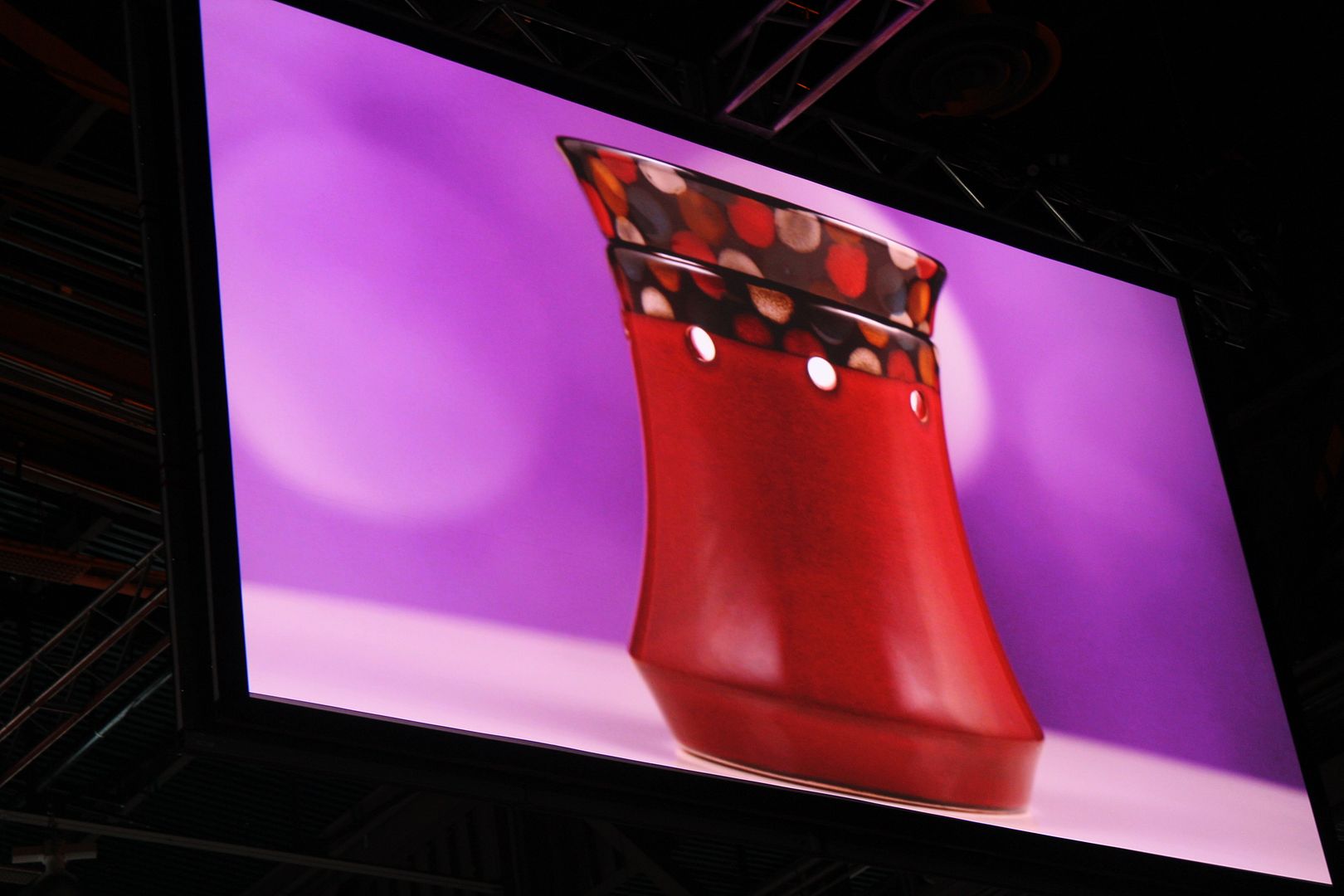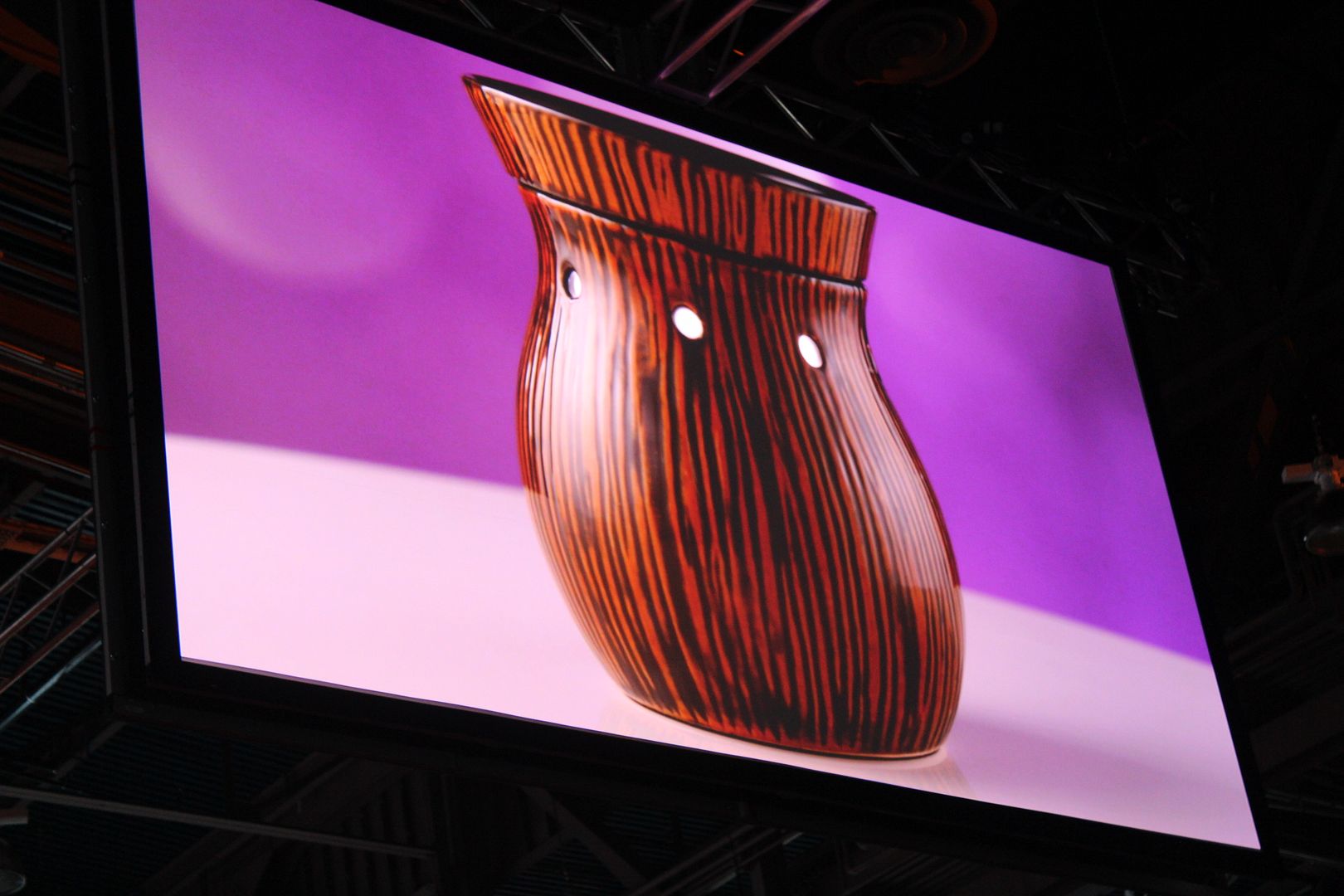 The beautiful new mid-sized warmers.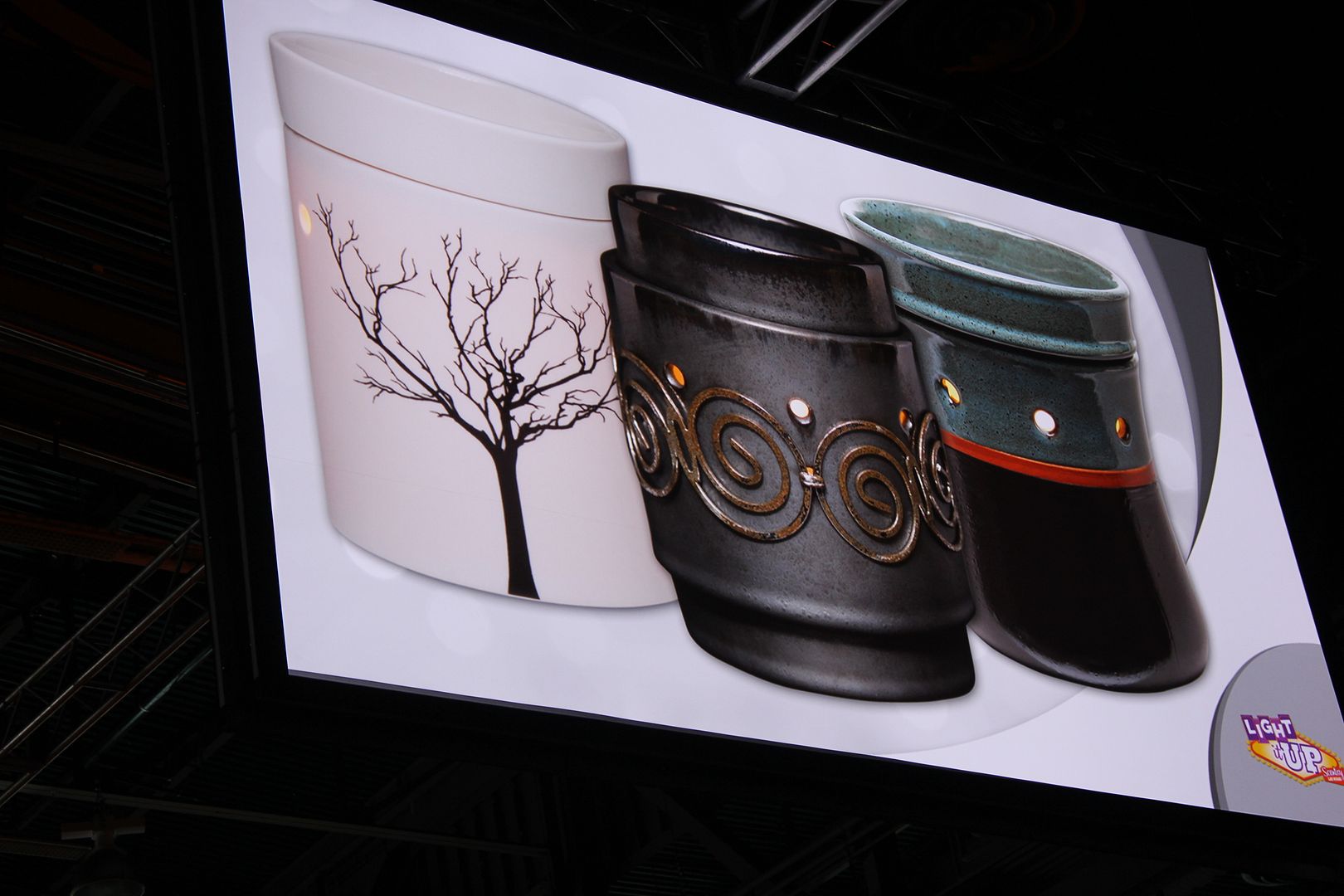 And the newest plug-in warmers...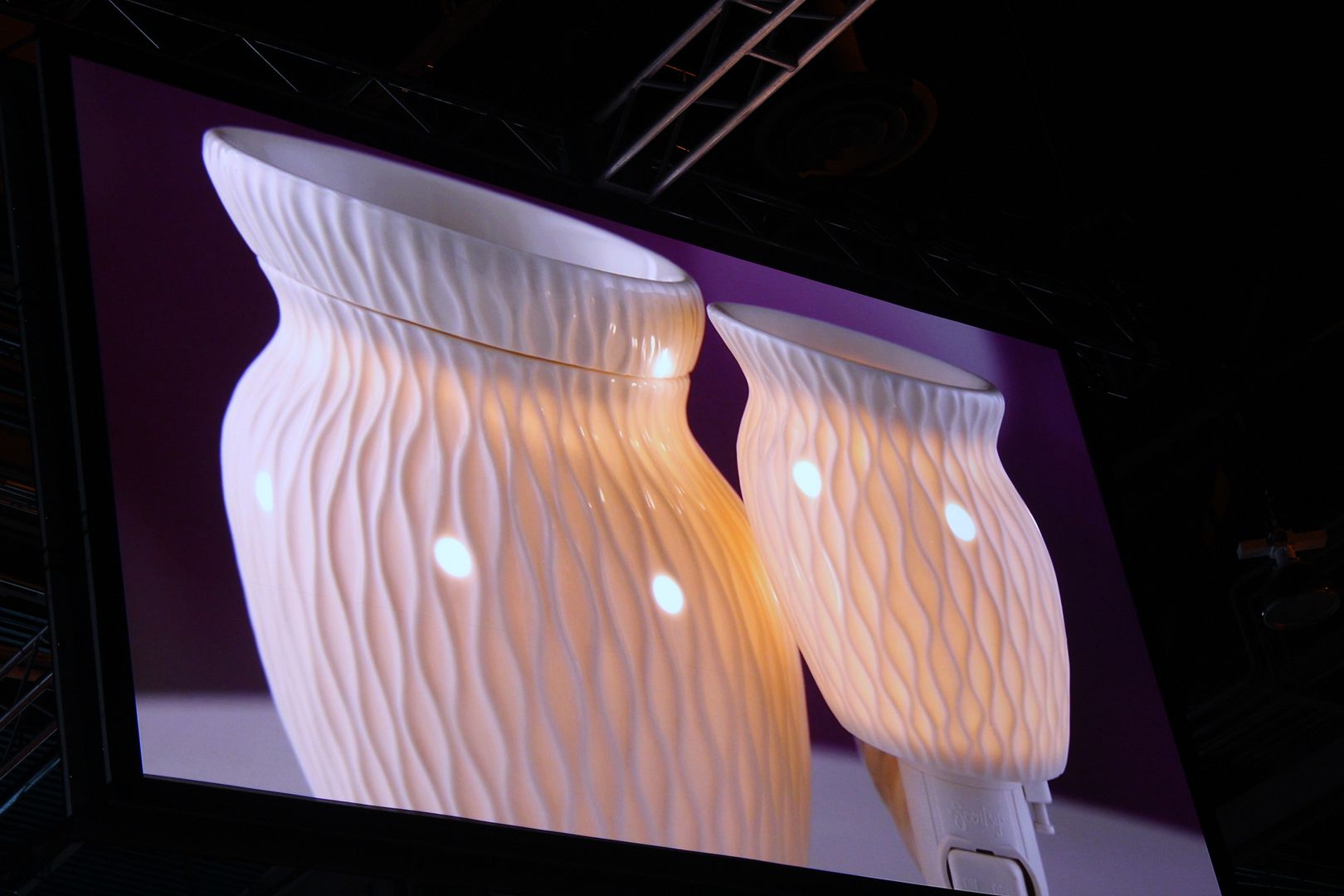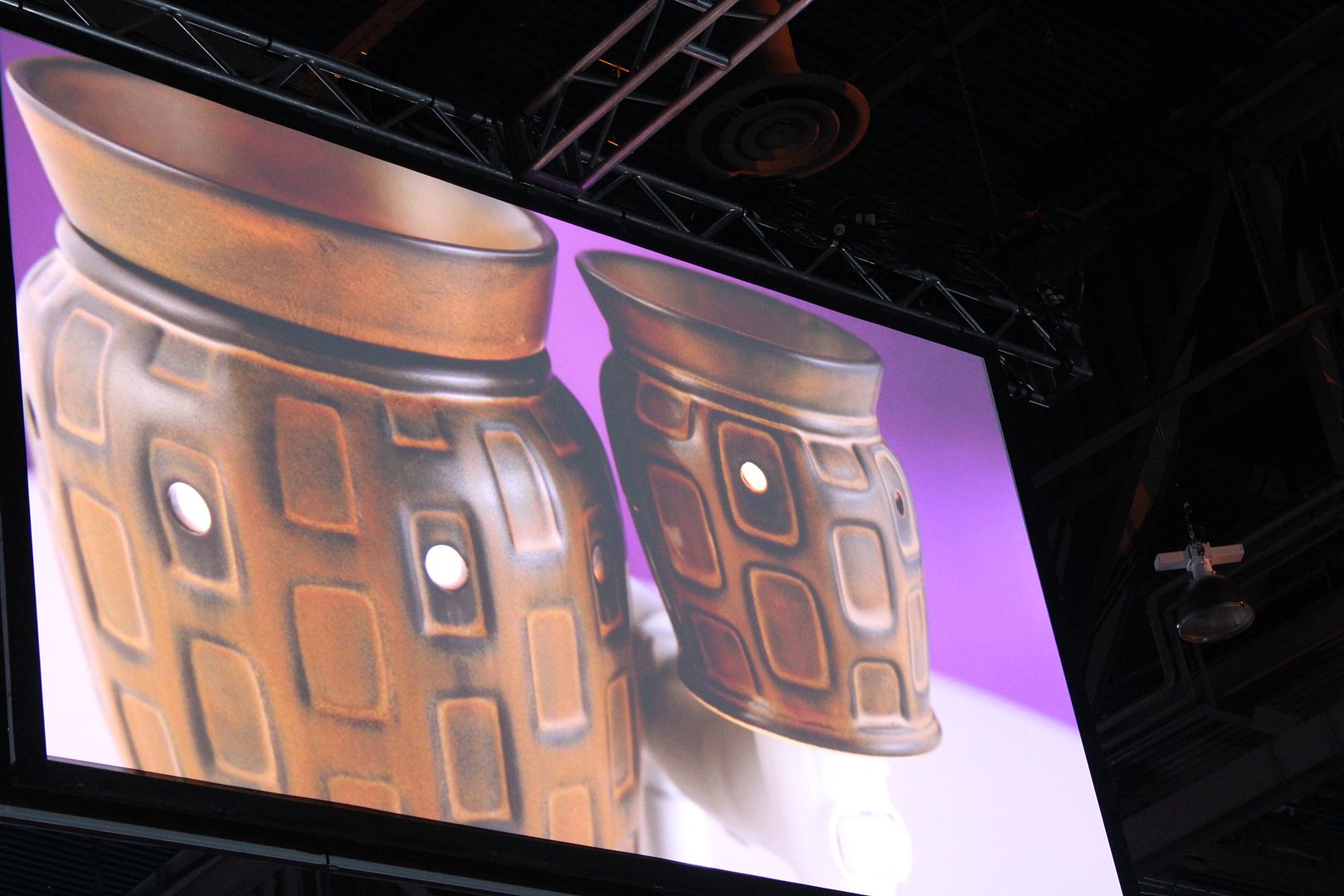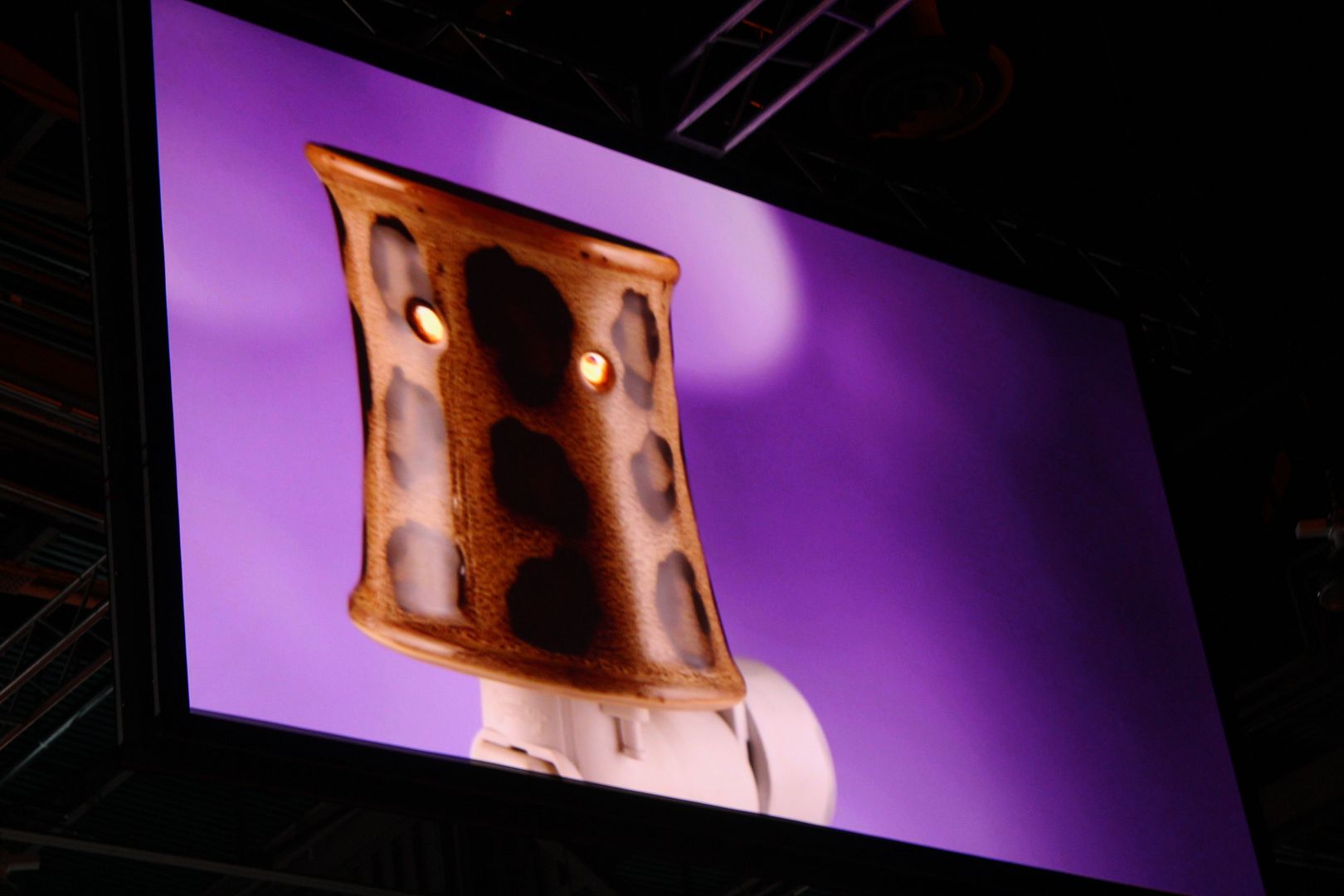 This year's charitable cause warmer will benefit the Special Olympics.
To introduce the warmer, appropriately named Champion, we welcomed a Nevada based Special Olympics team.
Of course, Orville and Heidi presented them with a check for $5,000 as a thank you.
Then we were introduced to our fun new Holiday collection (available beginning September 15th and only while supplies last).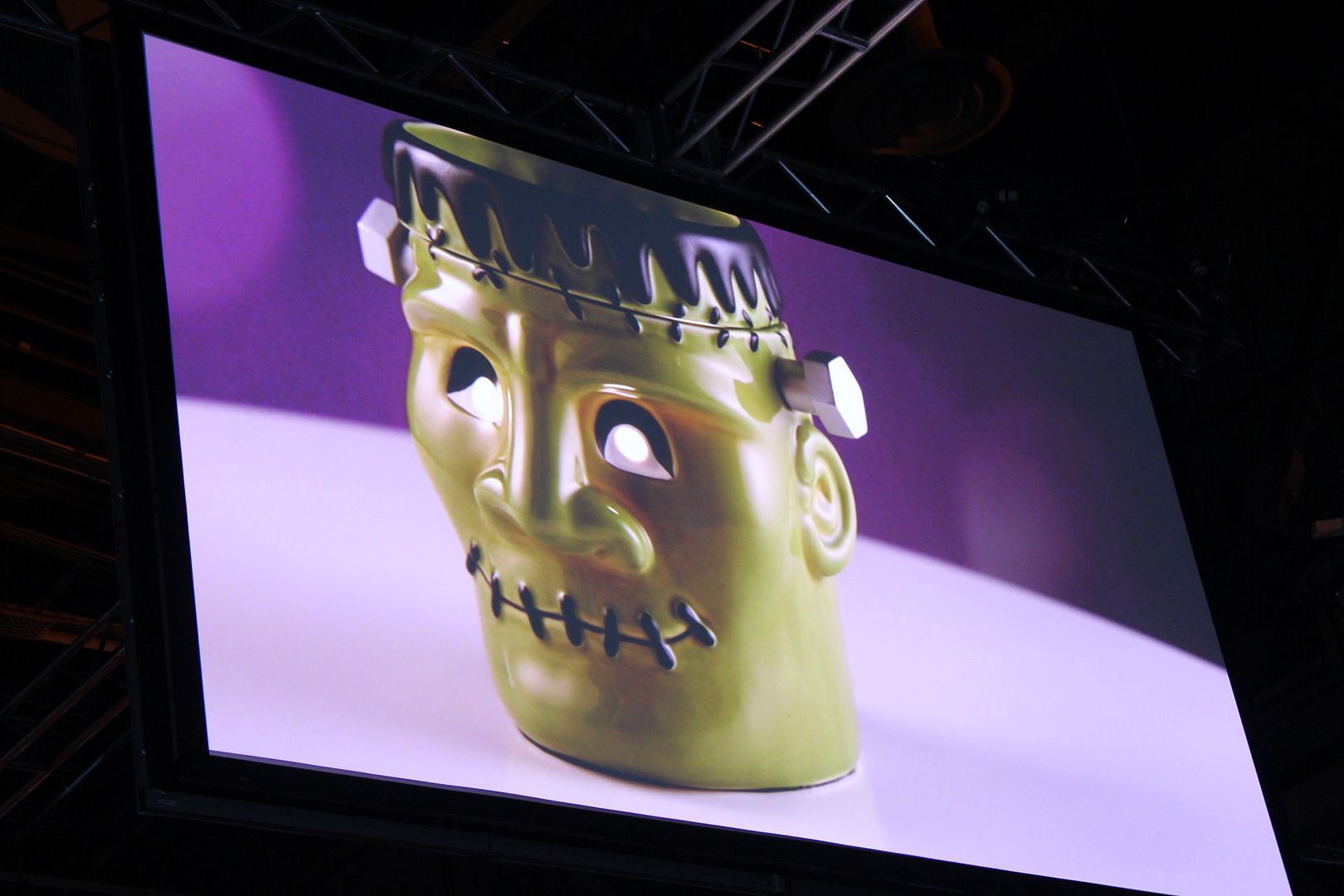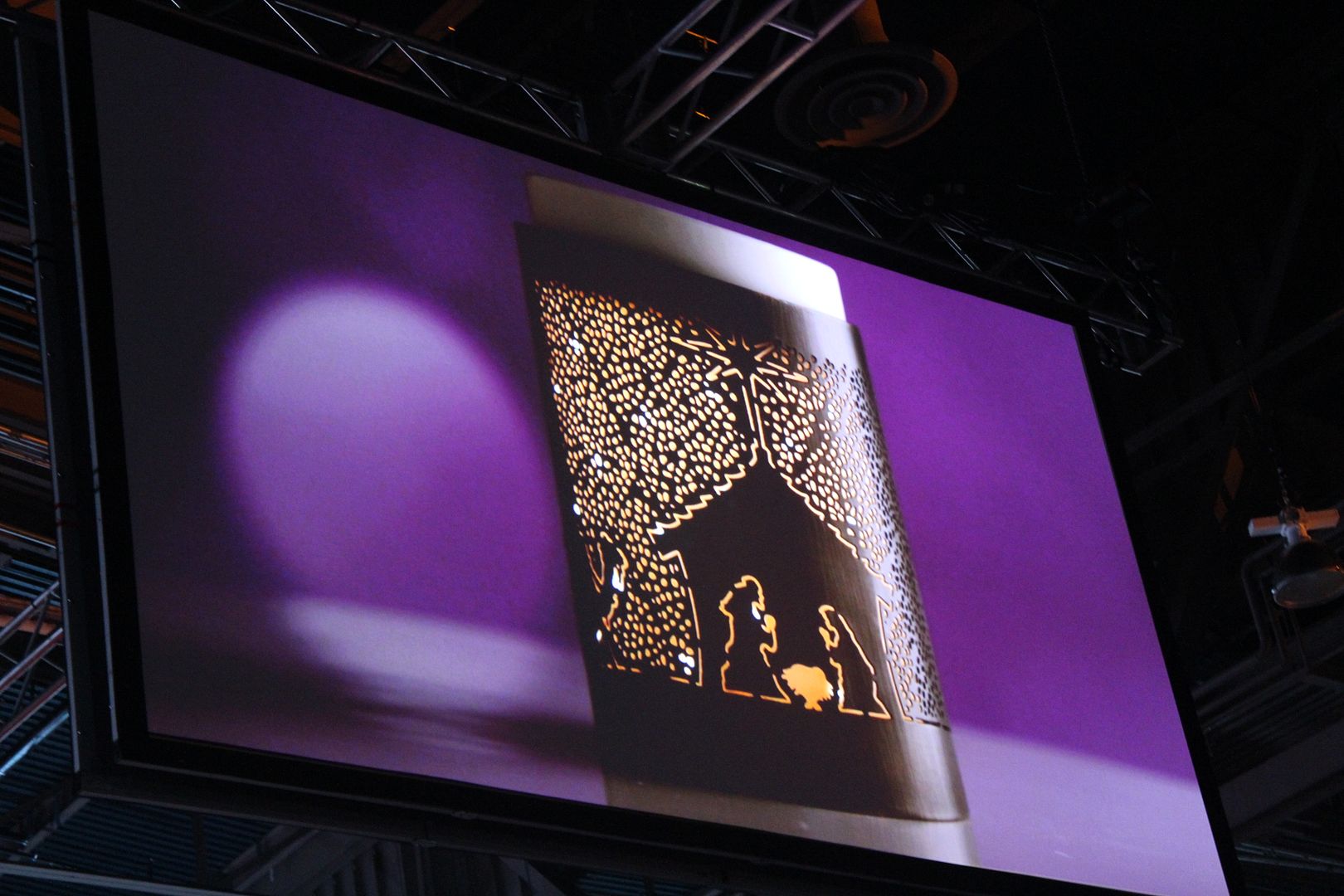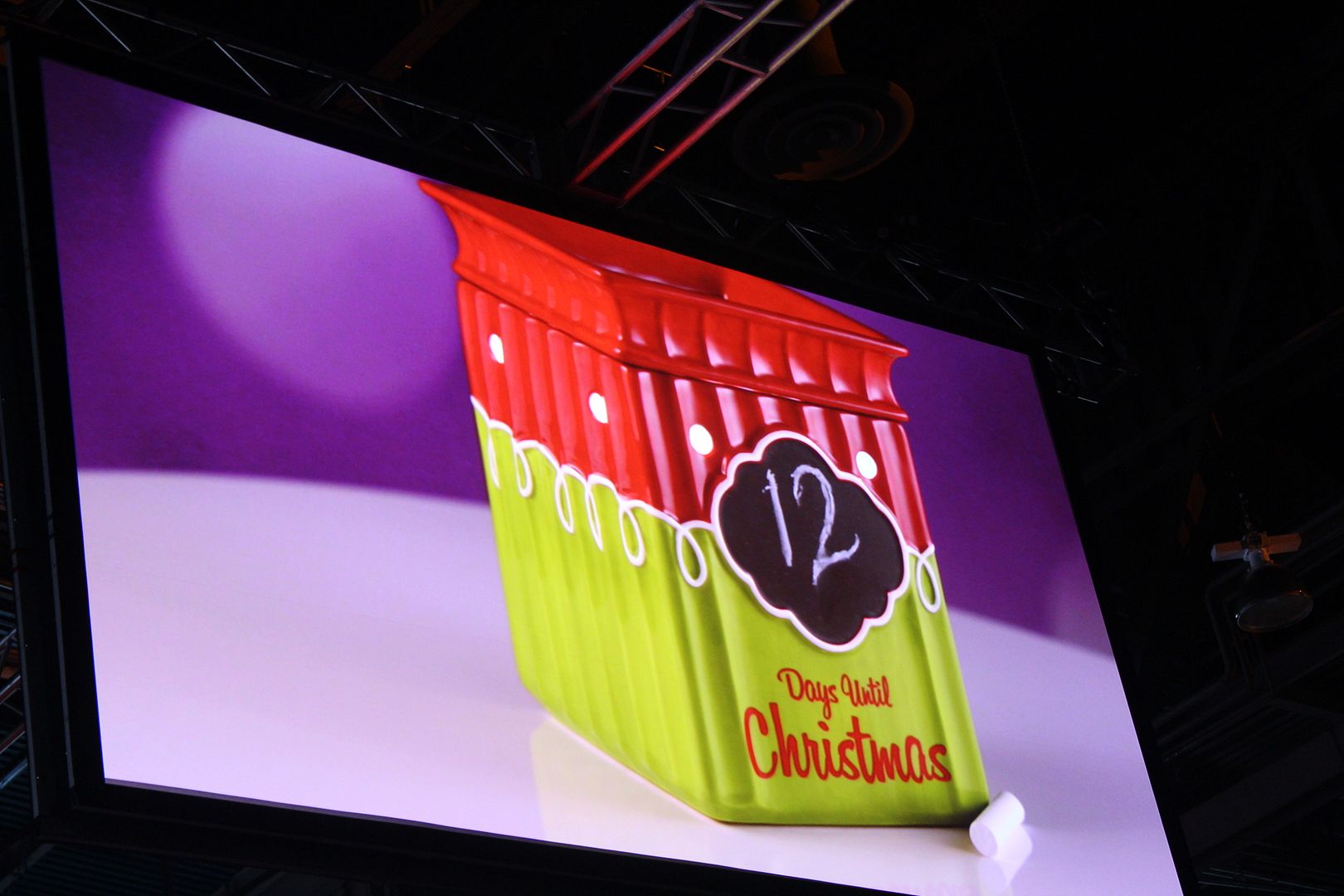 We also learned that Sincerely Scent, Scentsy's scented card line, will be available to customers and consultants beginning on September 1st! Yeah!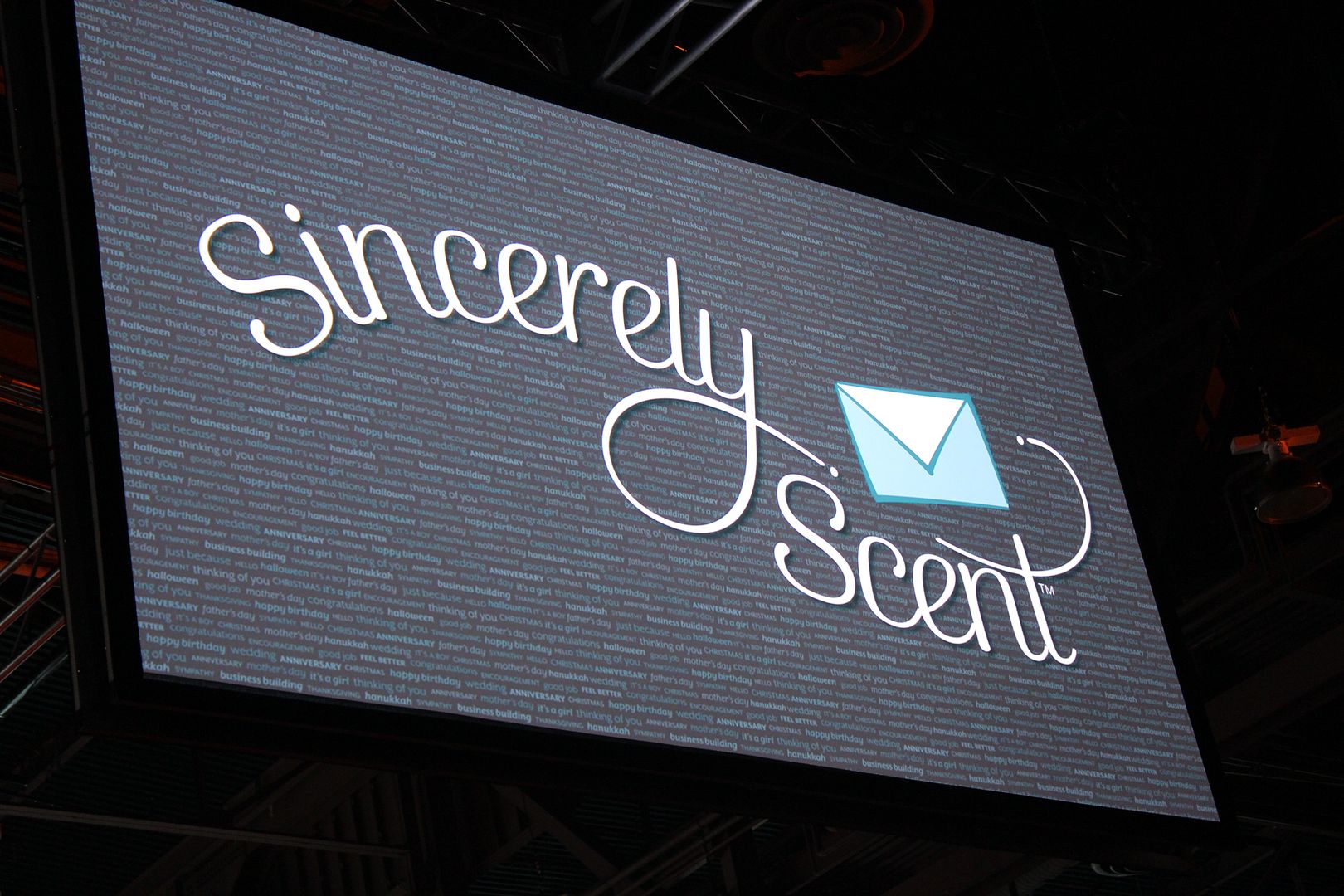 Amazingly those prices include postage which makes each card (personalized with even a picture if you'd like one) only $2.85, and you never have to go to the store or the post office. Each card can be personalized with a picture and your own text. And cards can be scheduled to be sent up to 364 days in advance.
We also added two new products (and lots of yummy new scents) to our Layers by Scentsy line: liquid hand soap and bath tablets.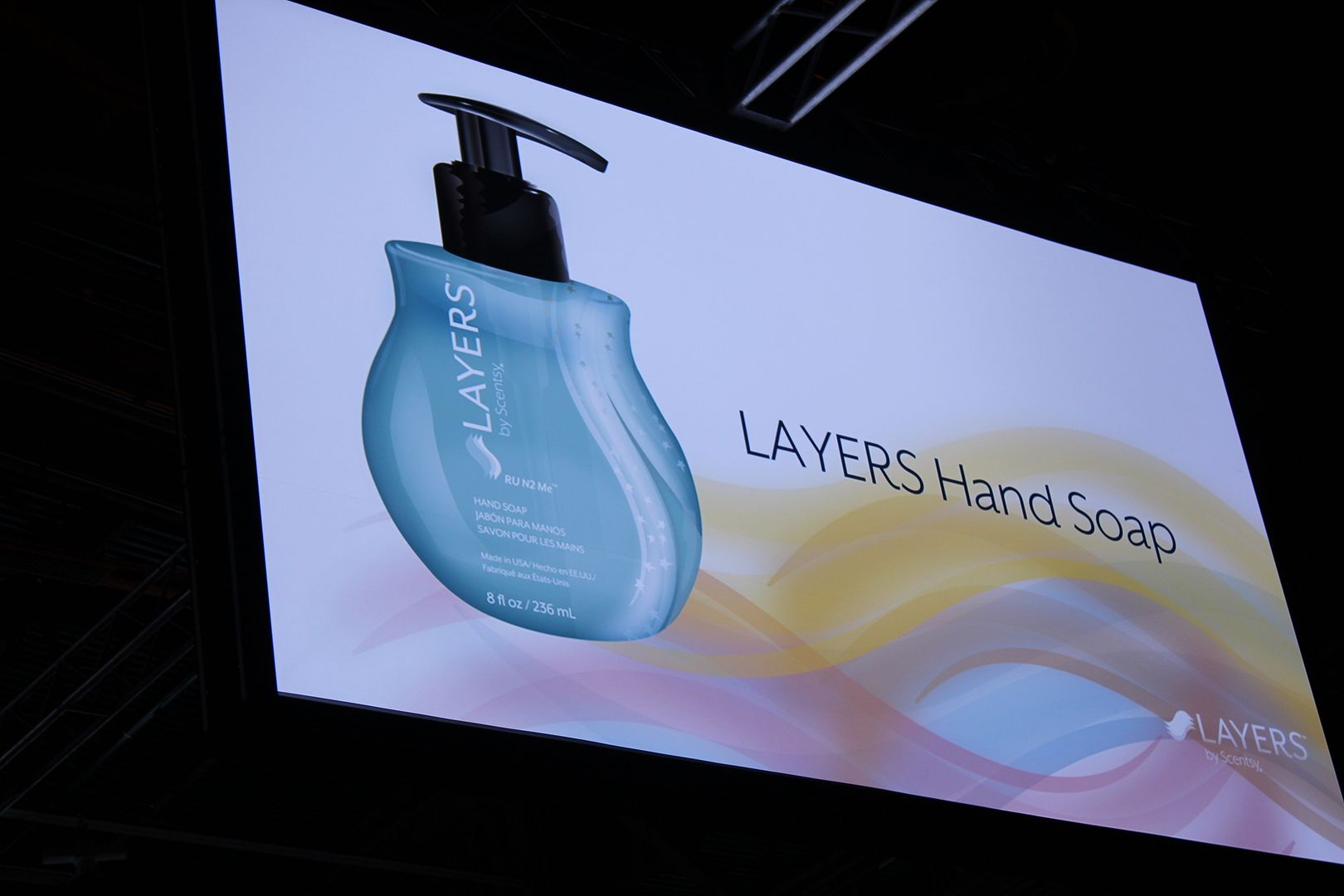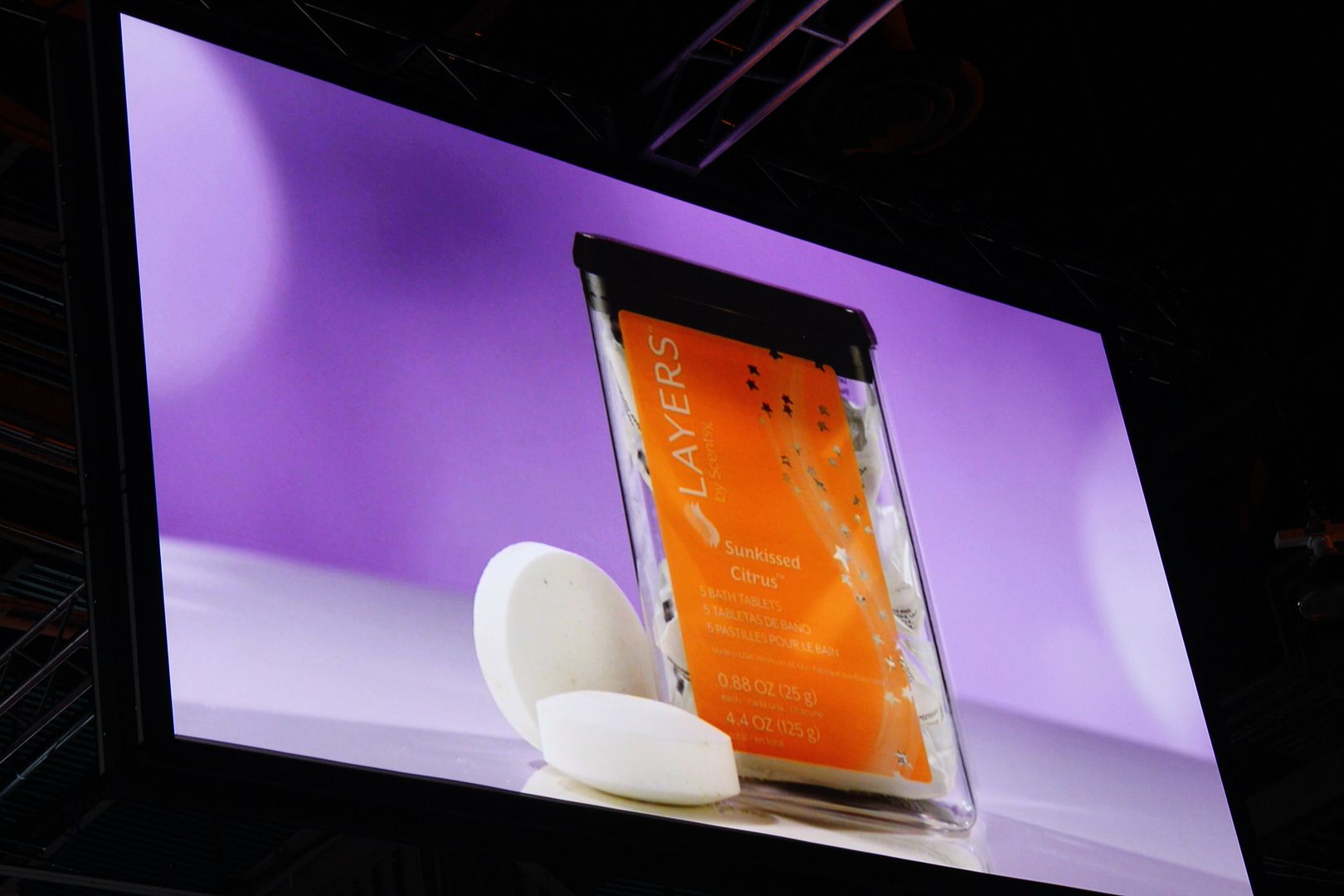 And then we got everything you see below for FREE! So much fun!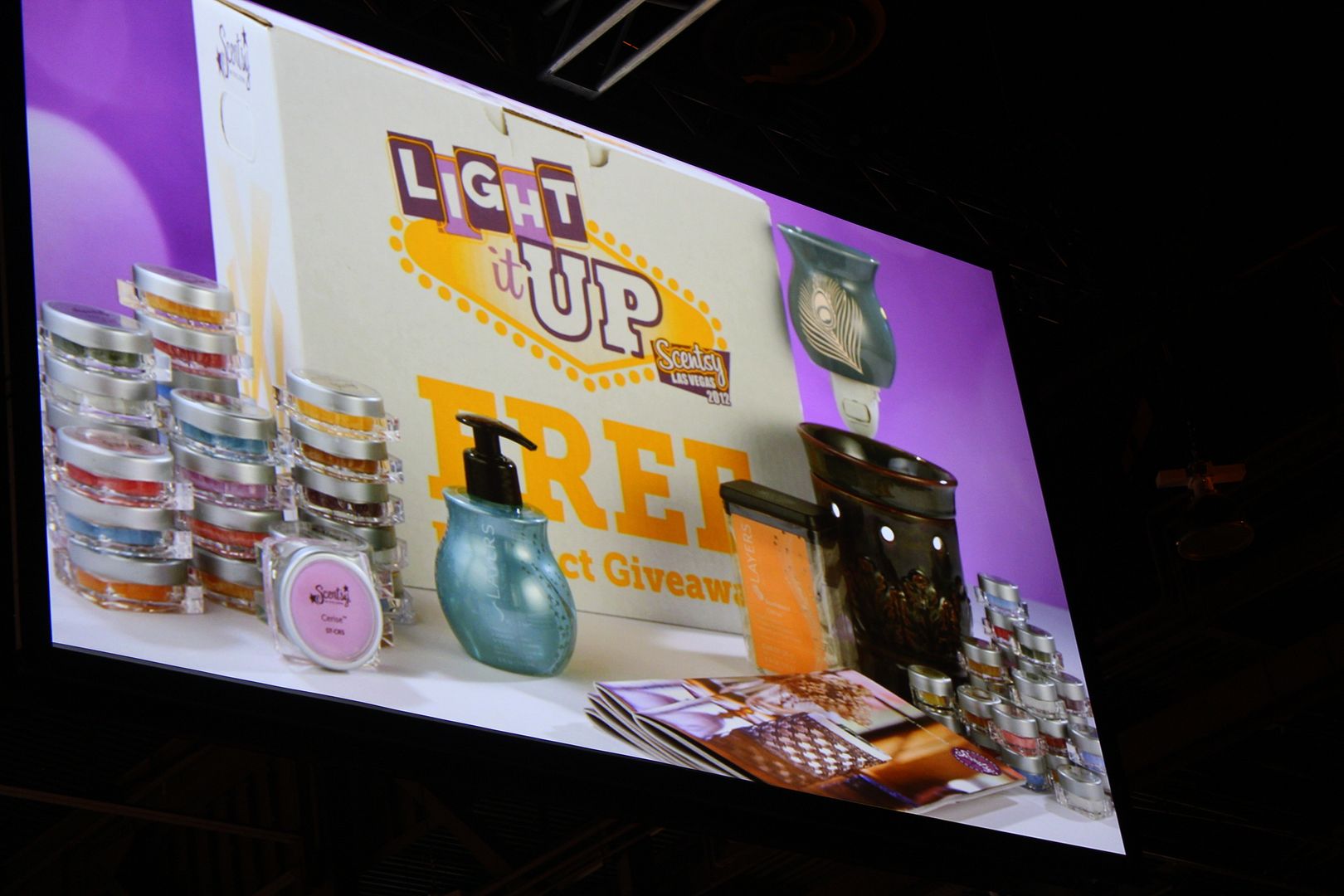 After lunch, it was time for the big announcement. Orville and Heidi's youngest daughter, Grace Adele Thompson, made the big announcement about the newest brand to be introduced into the Scentsy family appropriately named, Grace Adele.
Then all the past and current Shining Star nominees and winners did a fashion show featuring all the great Grace Adele products.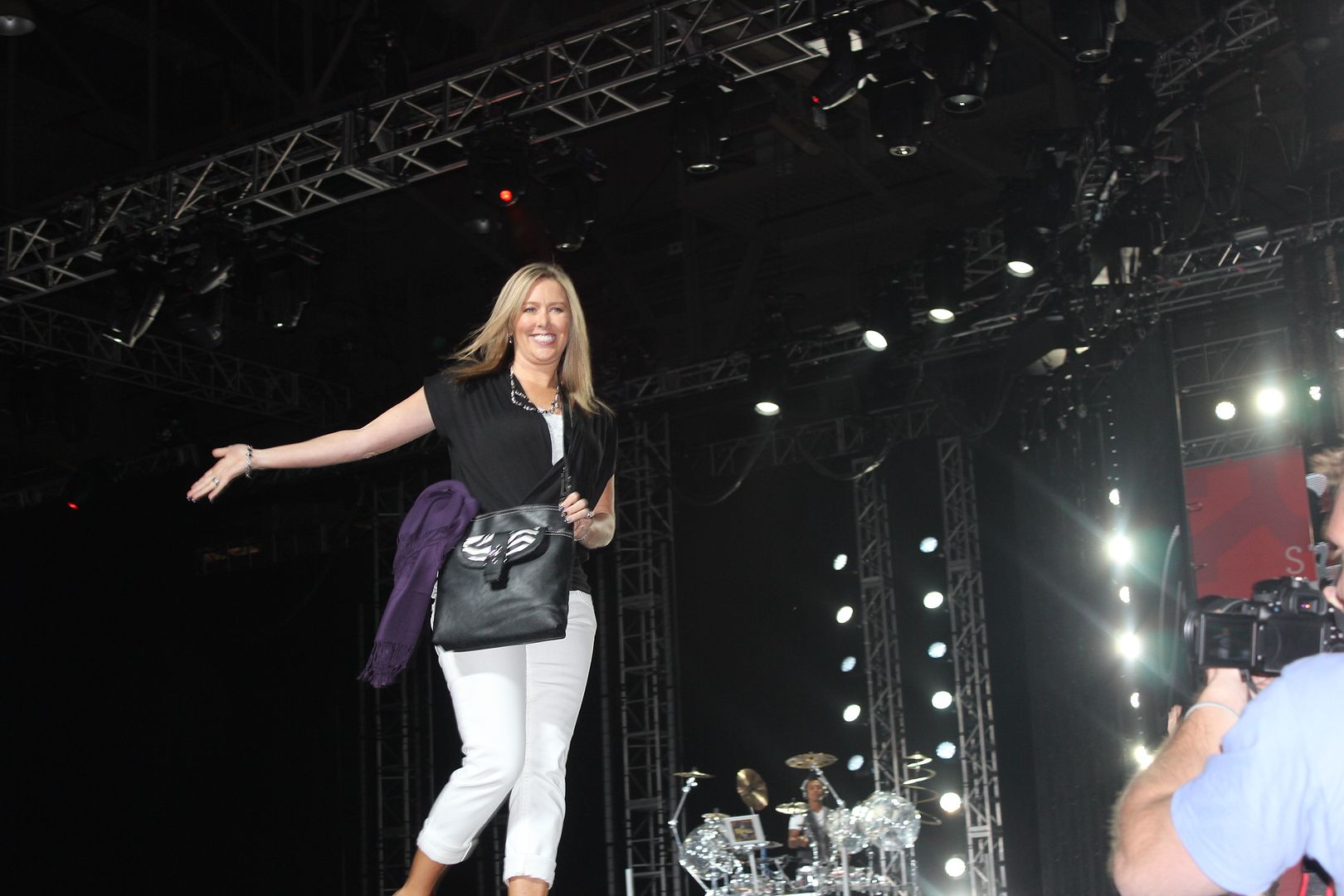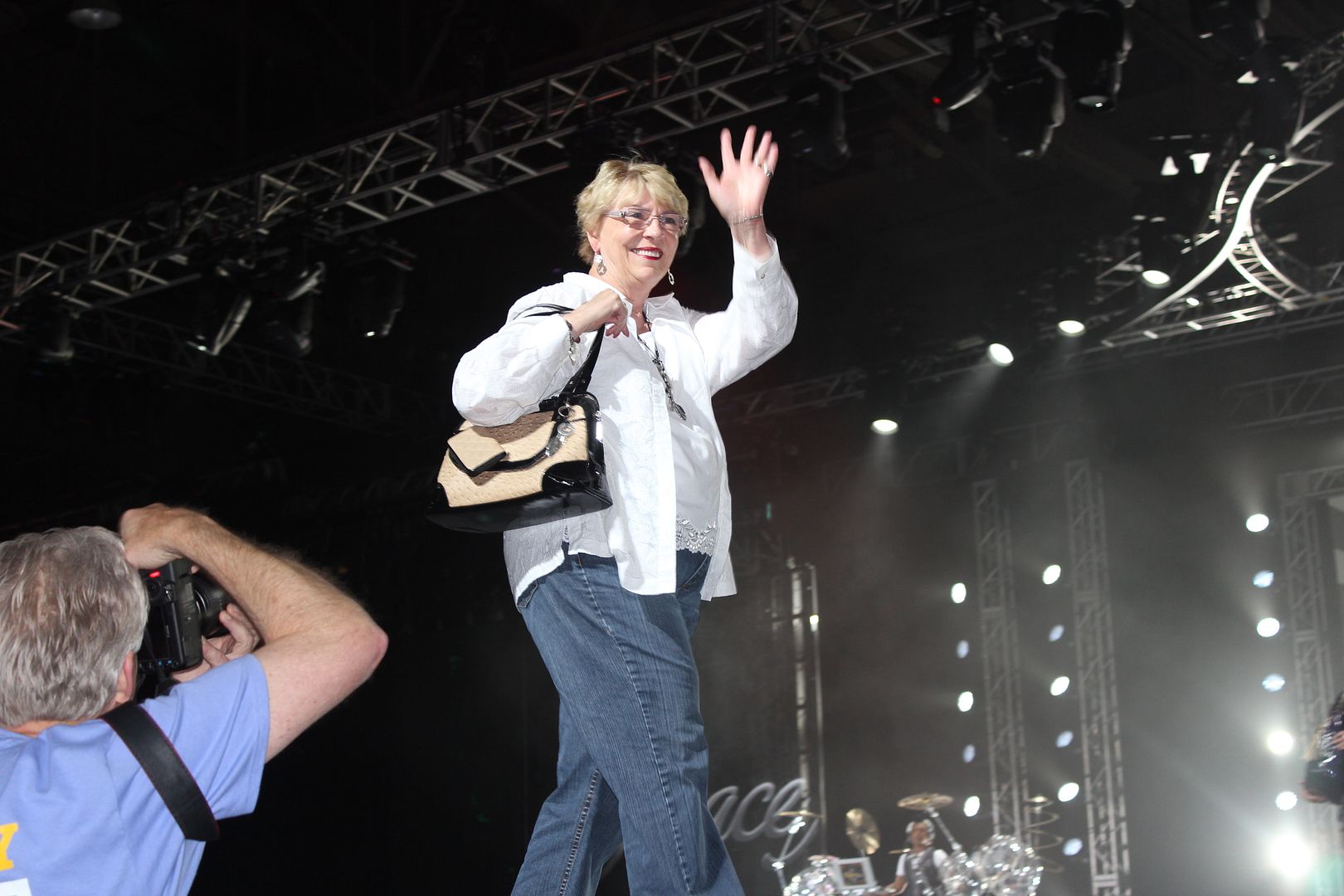 It was so much fun! And yes, I rocked the baby bump in heels....you just have to!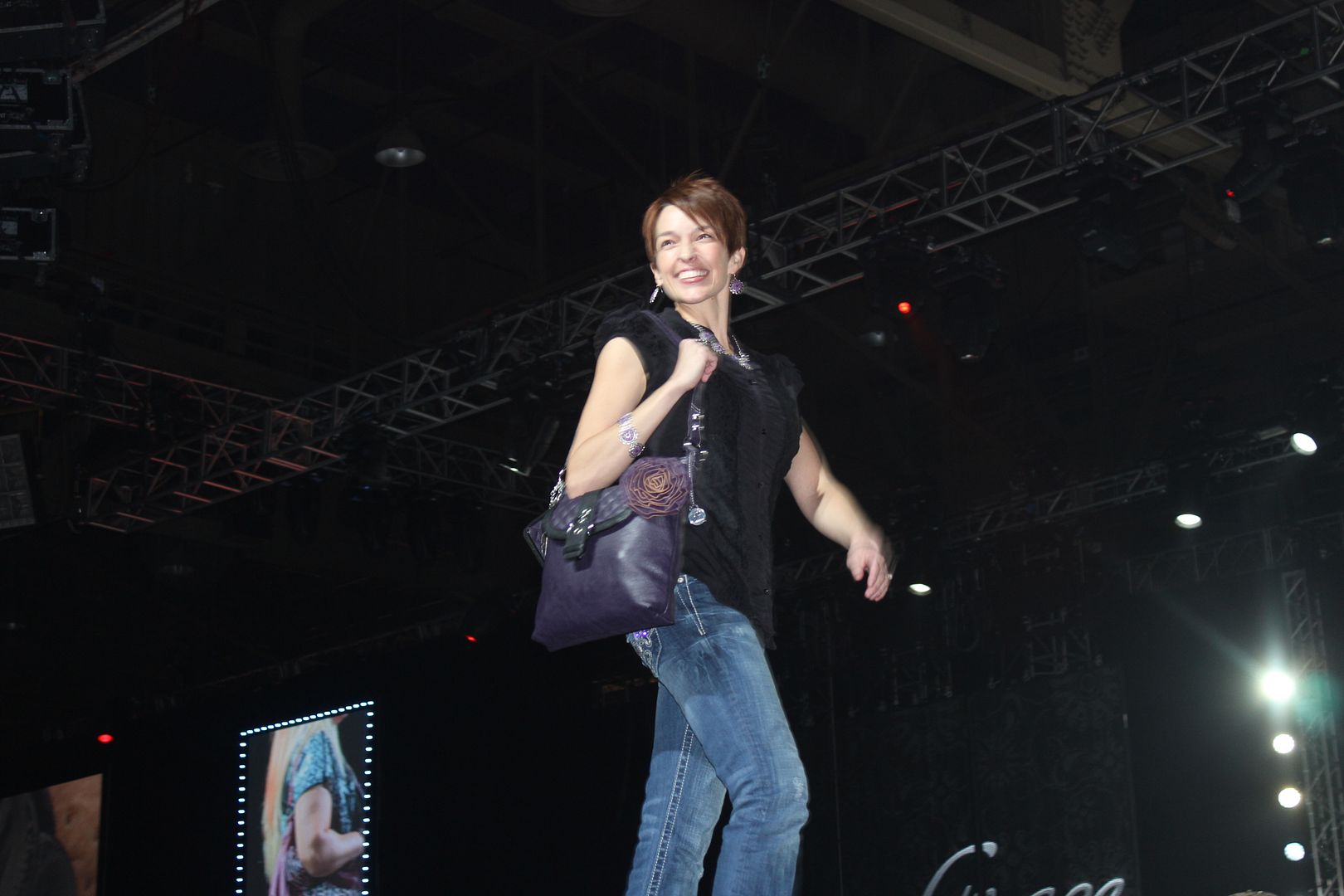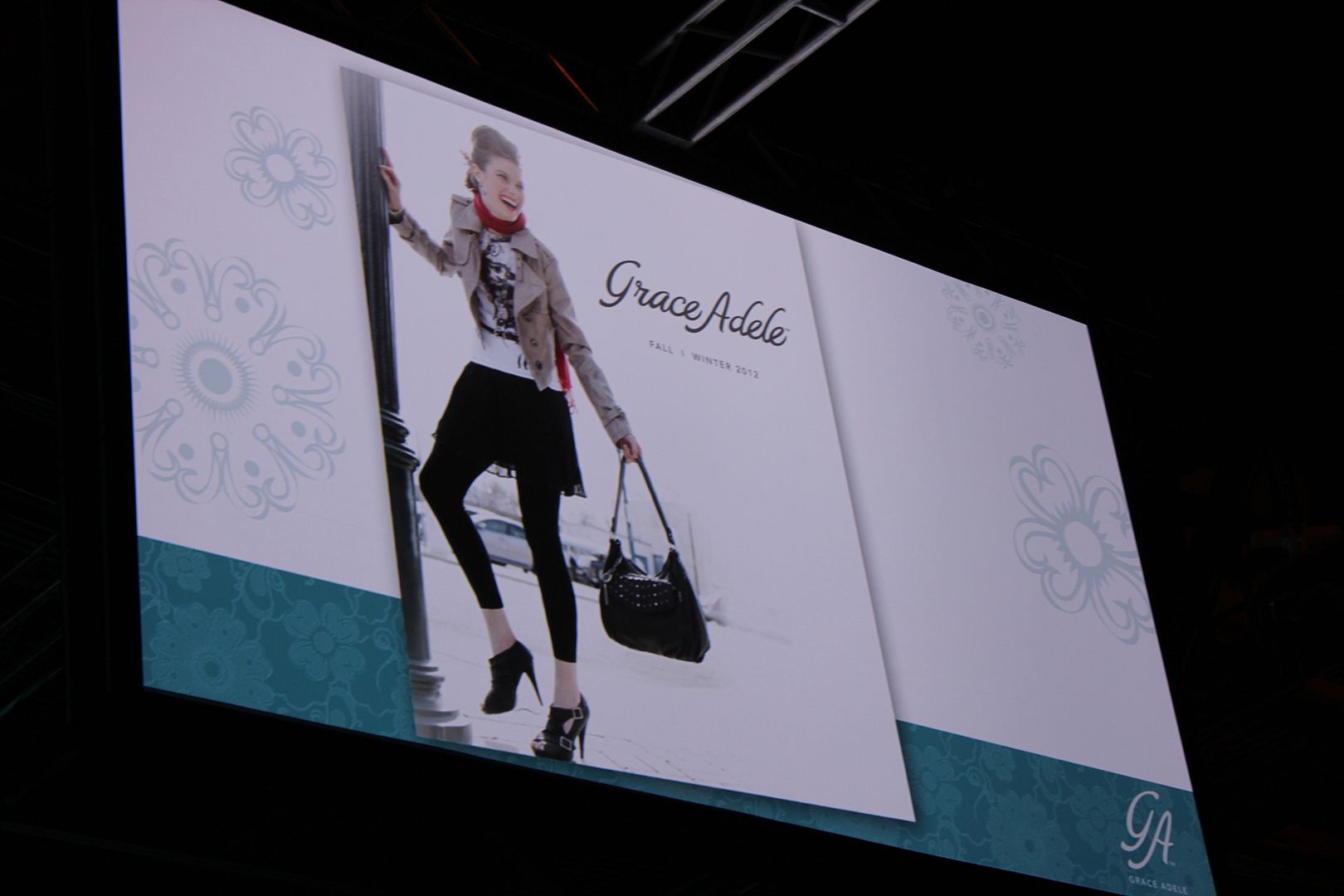 This is huge! My favorite part of Grace Adele is that every bag's look can be easily changed by changing the clutch that fits in the front pocket. It's an easy way to be in style.
But even cooler than that, is that we all received a Grace Adele bag, clutch, necklace, keychain and mirror!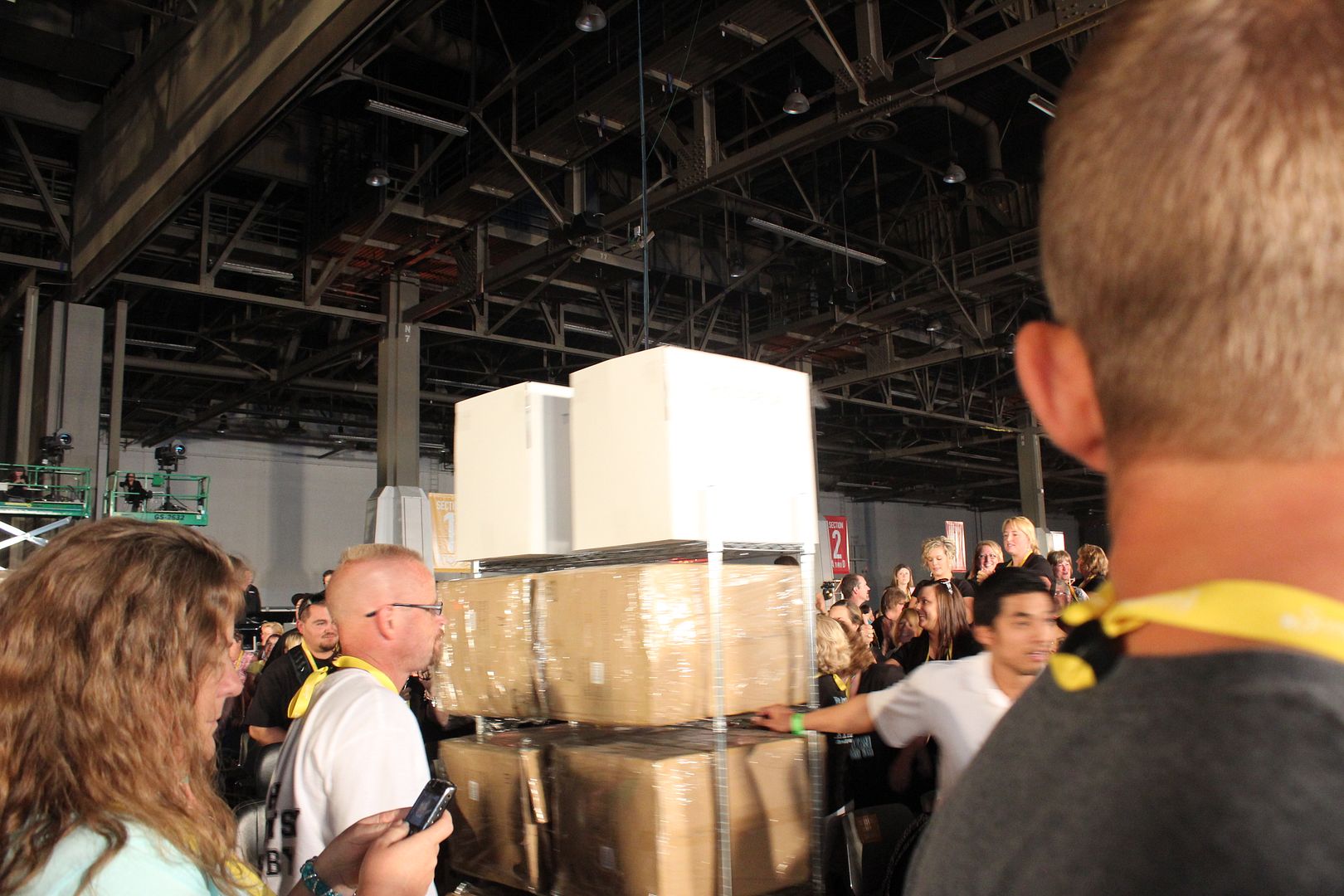 I love this picture of my mom. Sheer excitement!
I know you're going to love it. You can find out more about Grace Adele at
http://graceadele.com/
. The Grace Adele line will be available to purchase on August 1st. If you're interested in starting your own Grace Adele business, you'll be able to sign up to be one of Grace Adele's very first consultants on August 1st.
I can't wait for you to see it in person. You are going to love it!
It's been a long day......more to come tomorrow.
.....day 349 of a year of writing.....