It is beautiful here! Paradise would be a good word to describe it.
Brian and I slept in this morning, ordered room service, watched a little TV, and eventually made our way down to the beach. At one point today, I spoke the words, "I feel lazy, and I'm loving every minute of it." I almost don't know what to do with myself!
Here are a few pictures from our adventures today. Enjoy.
One of the many courtyards on the resort.
A really strange picture of my belly.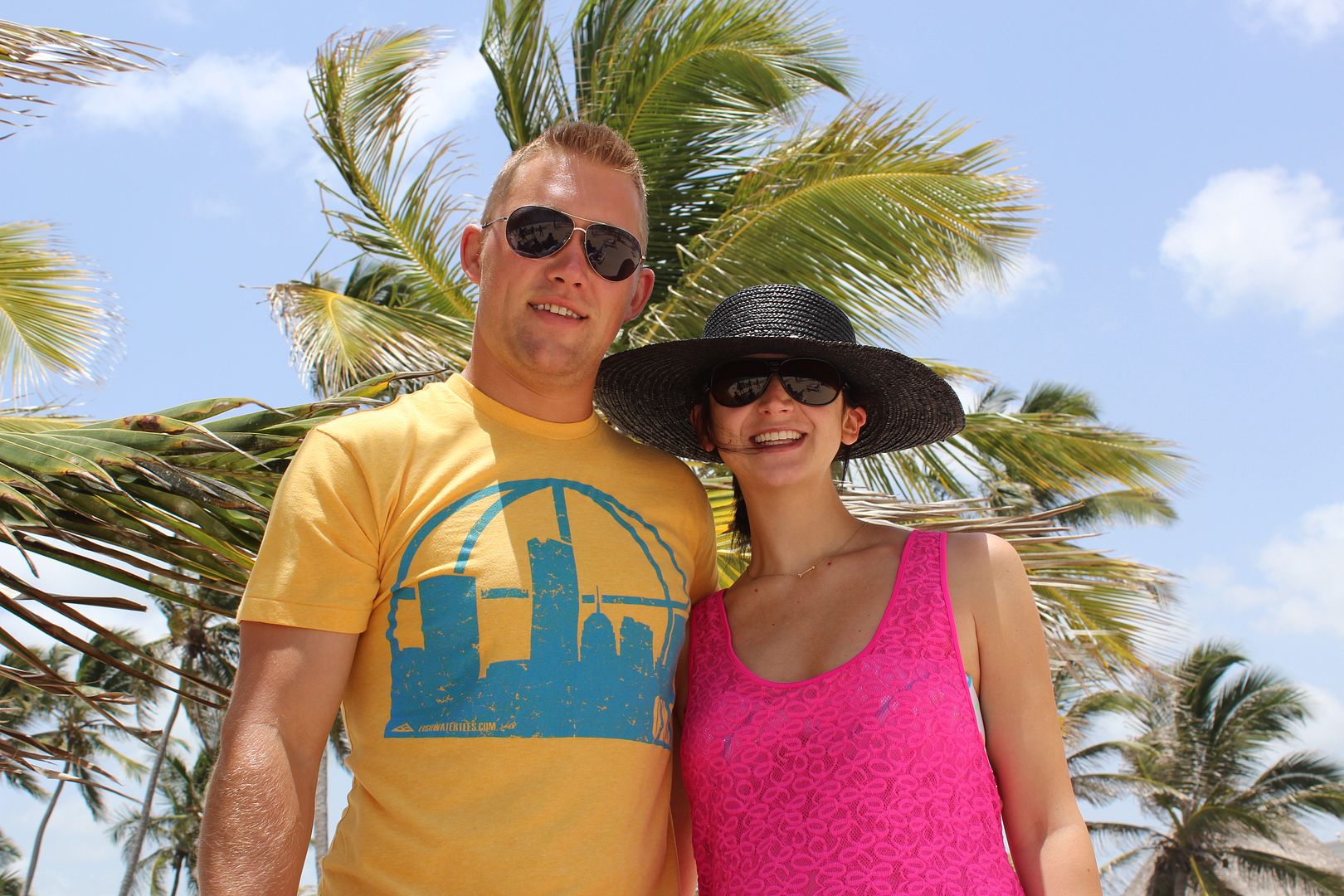 My view today.
My baby bump at 18 weeks.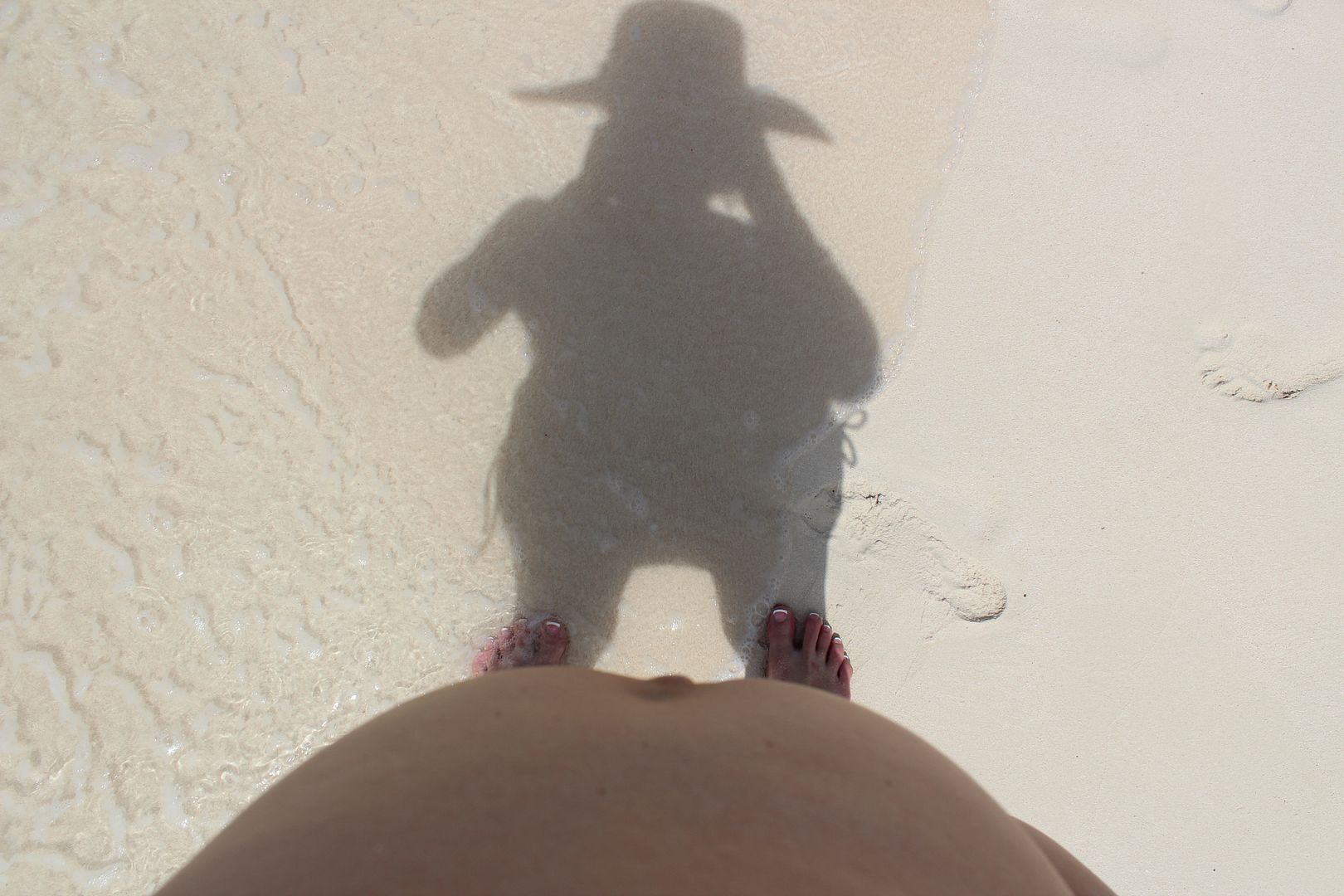 Another baby bump shot.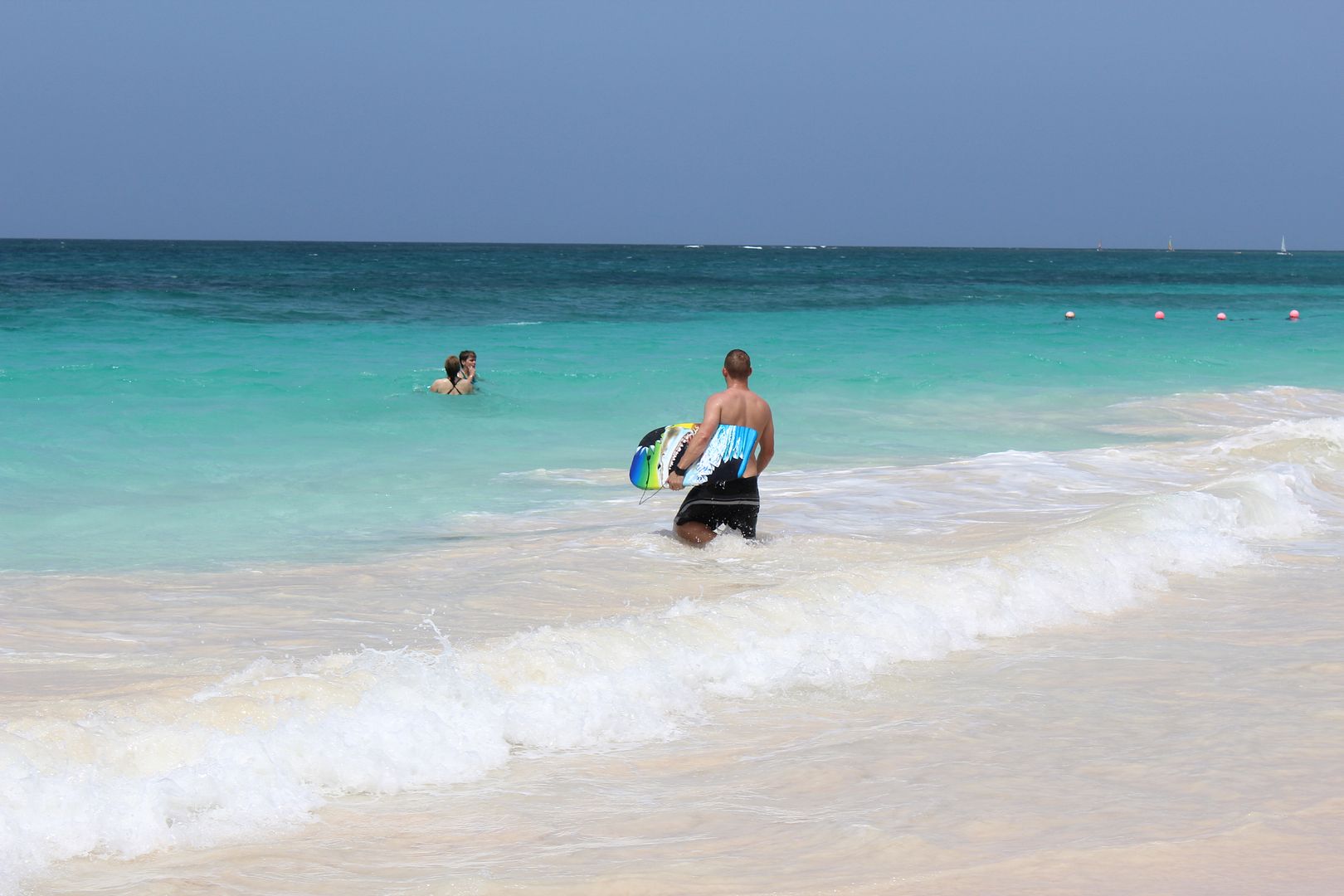 Brian headed out to boogie board.
Caught one.
And another.
Tonight was 80's night. Paul, Jami, and Stef rocked it out 80's style!
Brian being bombarded by the paparazzi as we entered the 70's/80's party.
Snacks at the party...or treasure....whichever.
Representing.
Dance party.
It got a little wild.
Yes, that's Chuck Thompson. : )
He put on a good show.
There's coach Lee and his lovely bride in the crowd. I just love them!
Sonya and Eddie representing the 70's in true style.
The girls rockin' out to the Electric Slide.
The party from the back of the room.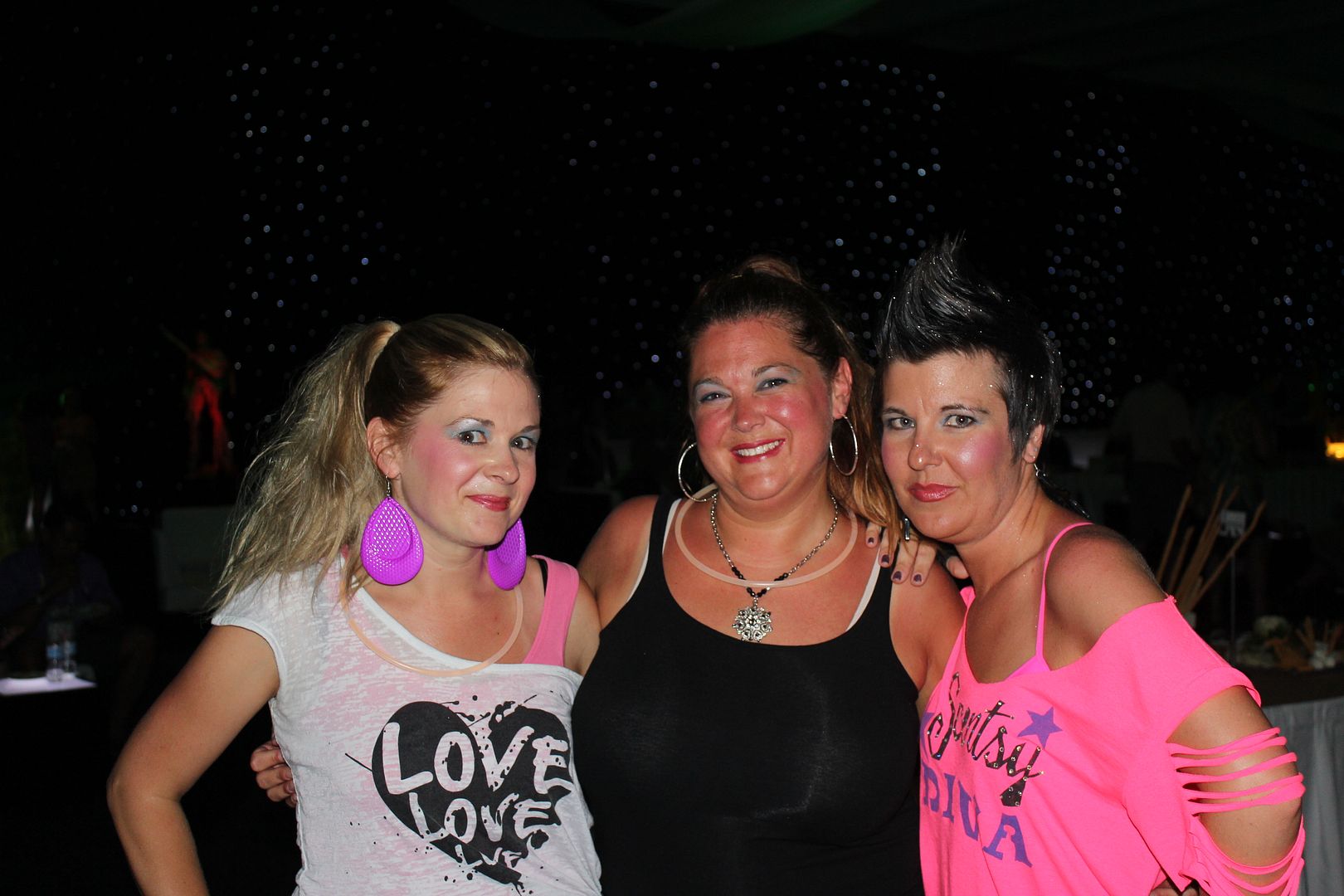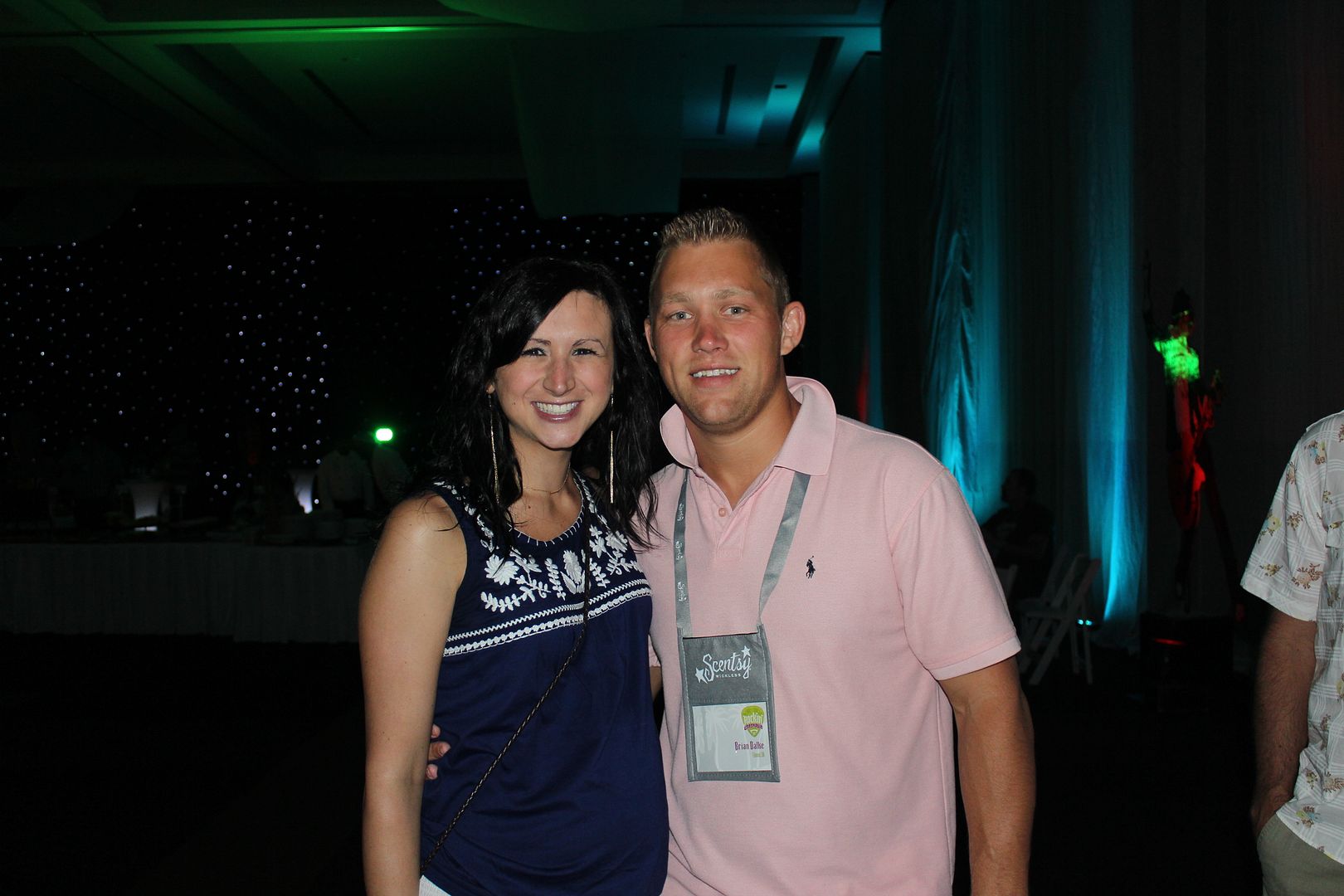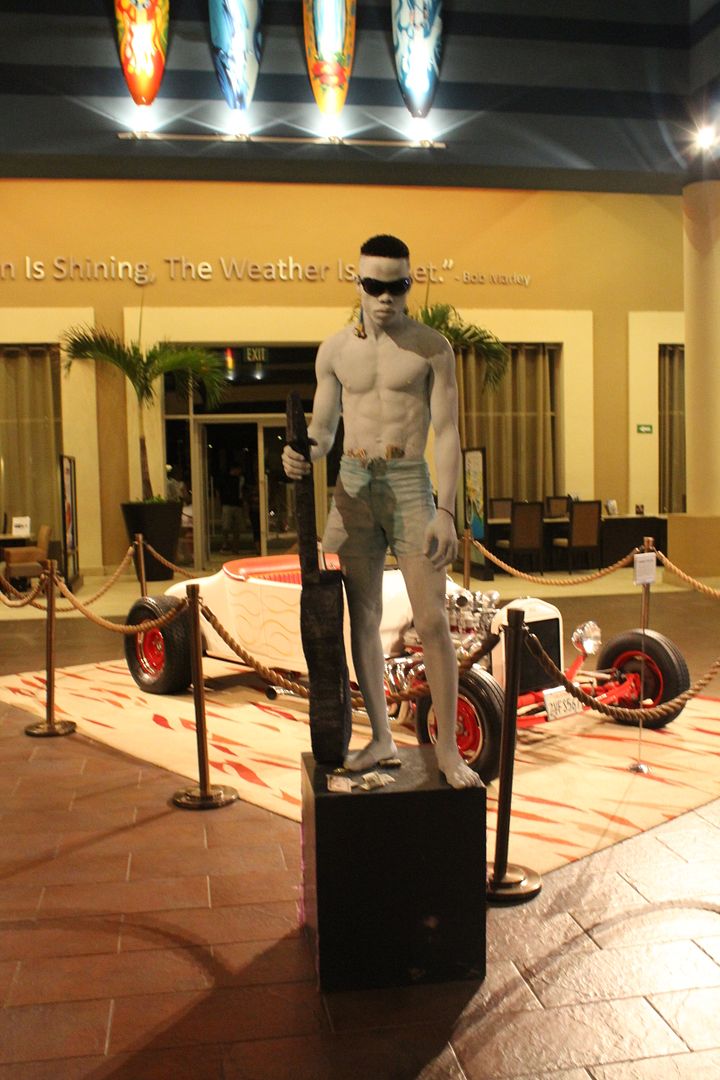 My favorite attraction at the Hard Rock....the real life statue. We paid him to scare some kids. It was awesome.
.....day 306 of a year of writing....