The day after the wedding we rested. We slept in. Ordered room service. And headed to the pool for a late morning by the water. It was oh so sweet.
The boys played a little more sand volleyball.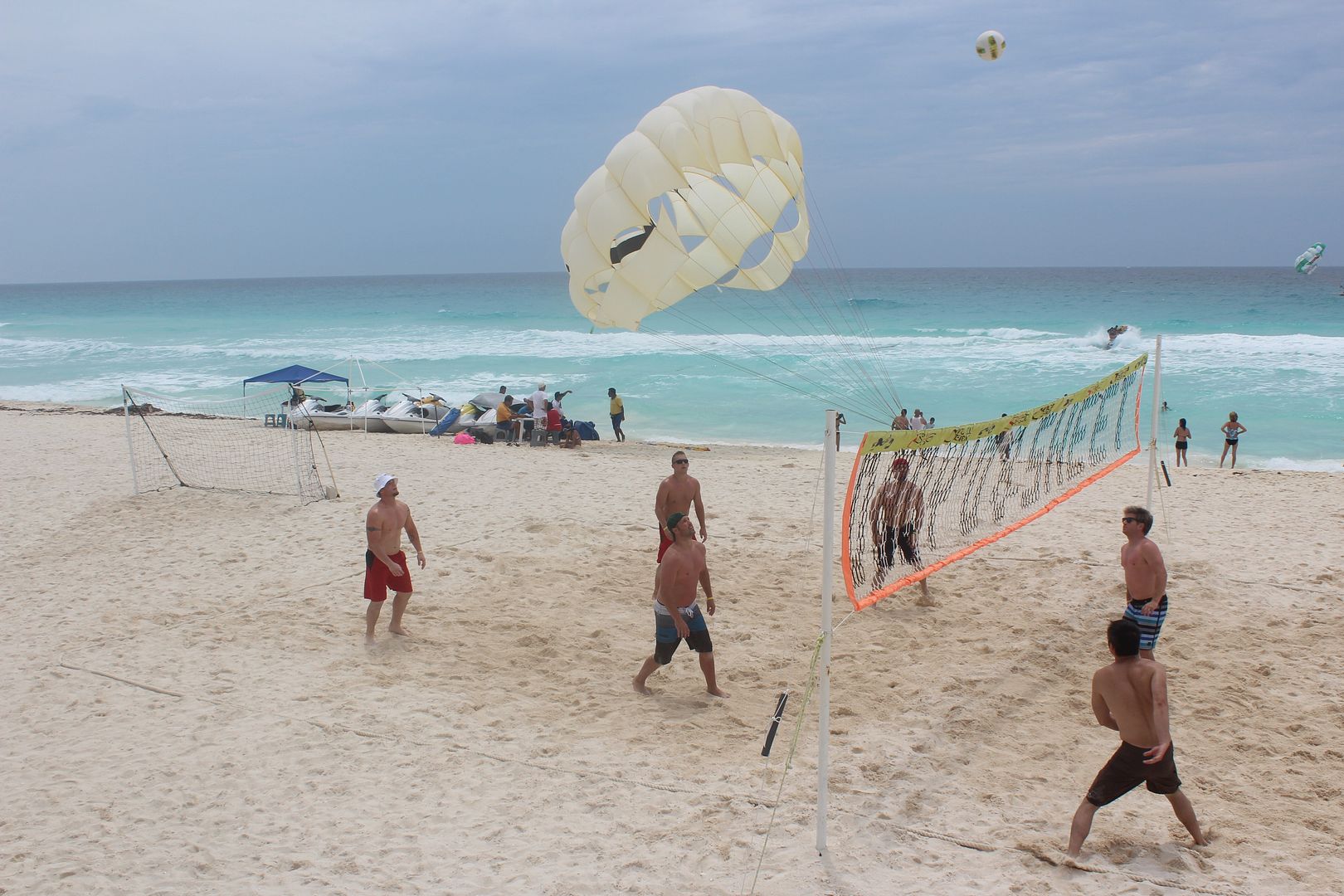 And we headed to the beach for a stroll in the sand.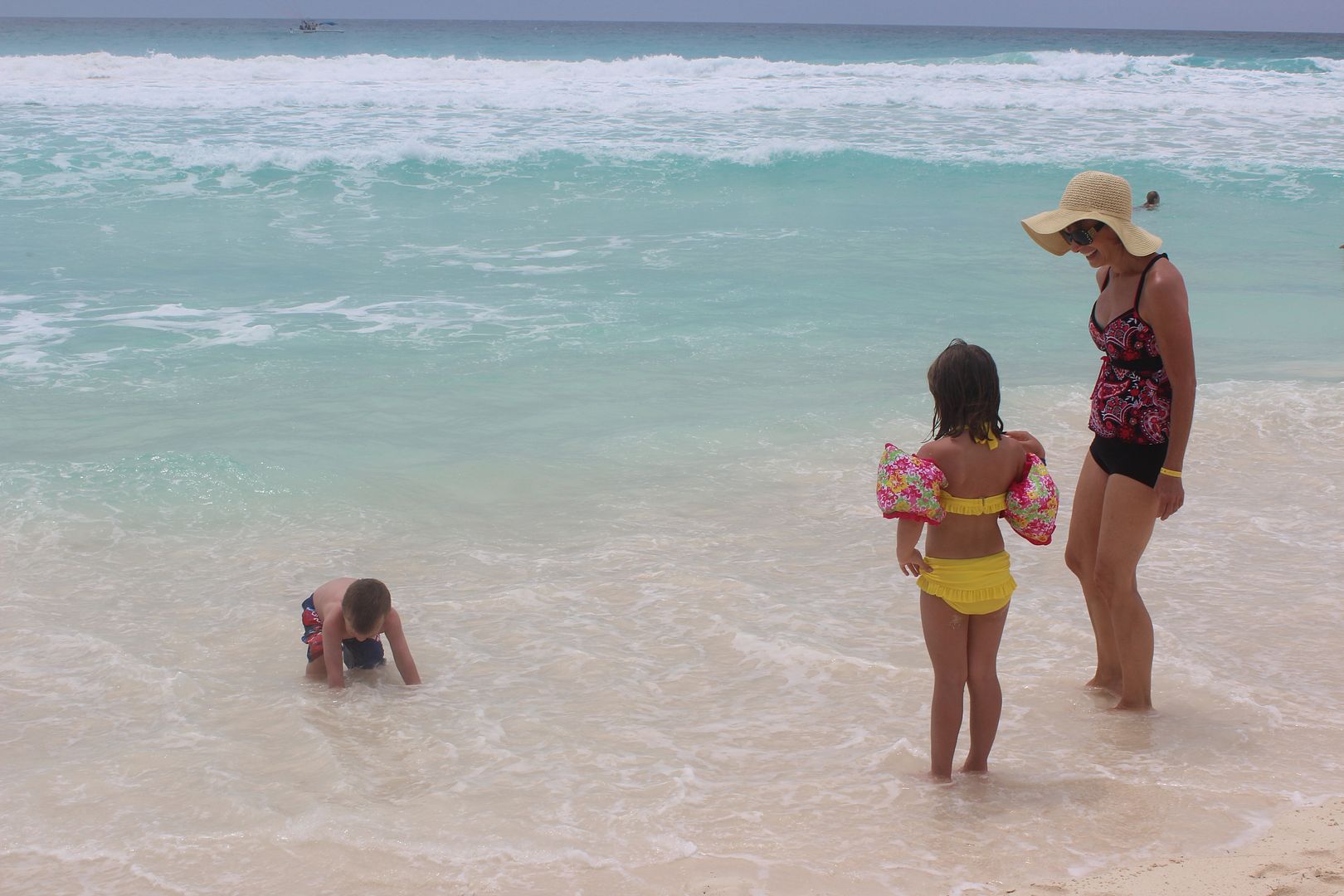 My babies enjoyed some special time with their grammy on the beach.
And they fell in love with the captivating ocean water just like their momma.
I had to include this picture because this is the stance that Luke was found in more often than not. He just couldn't keep his hands out of the sand.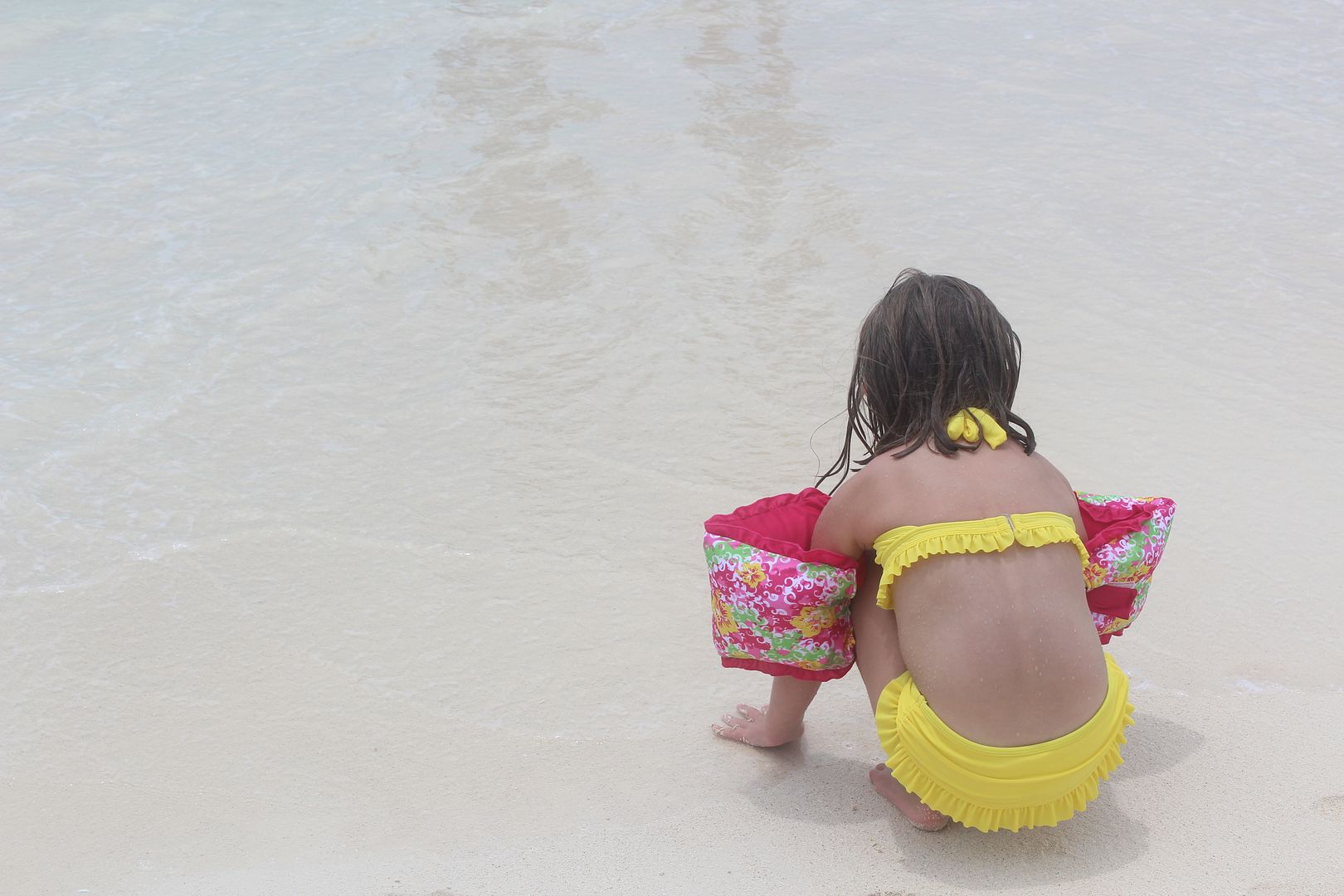 We saw tons of pelicans soaring over the ocean and I just happened to snap this one soaring just above my mom and Luke's heads.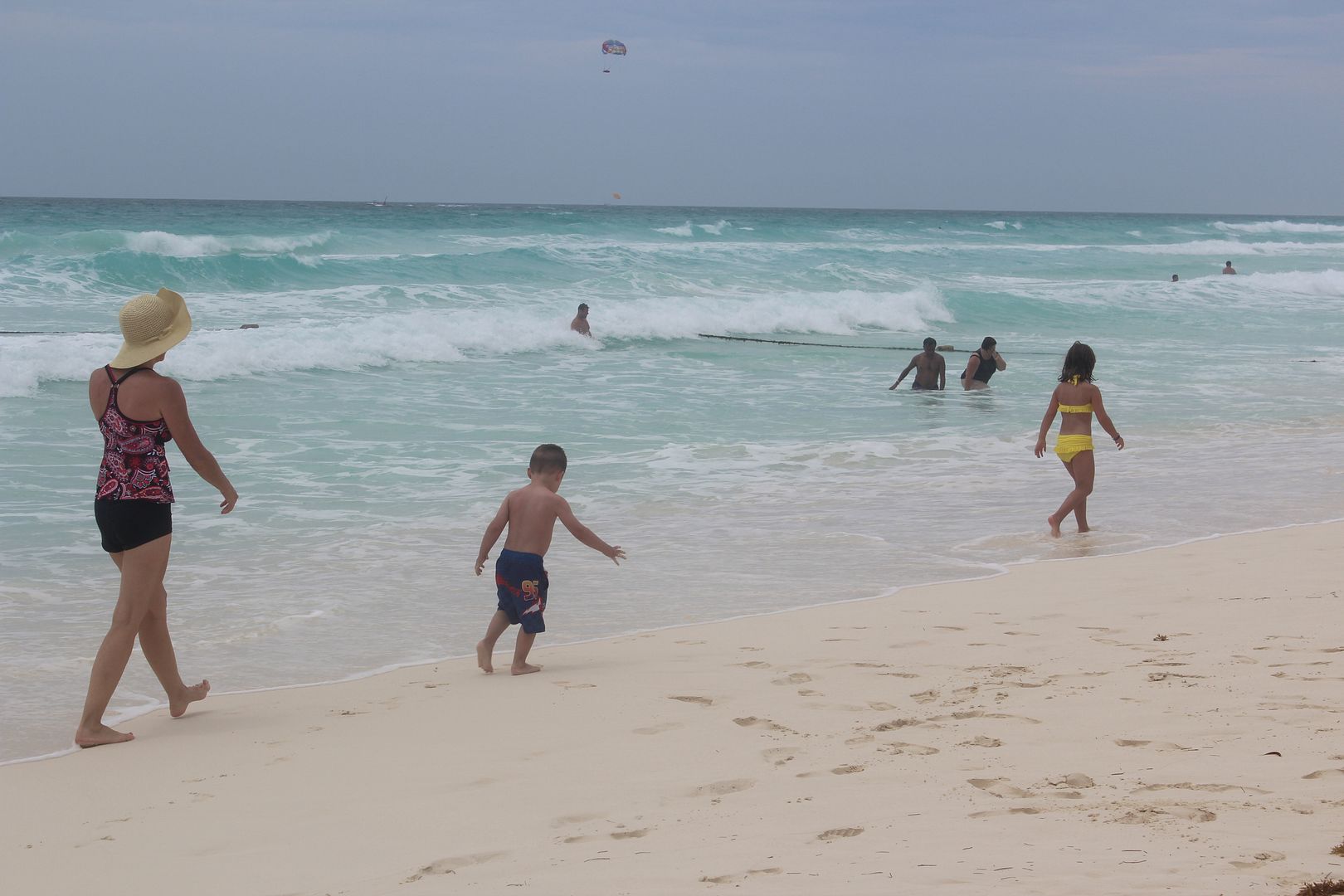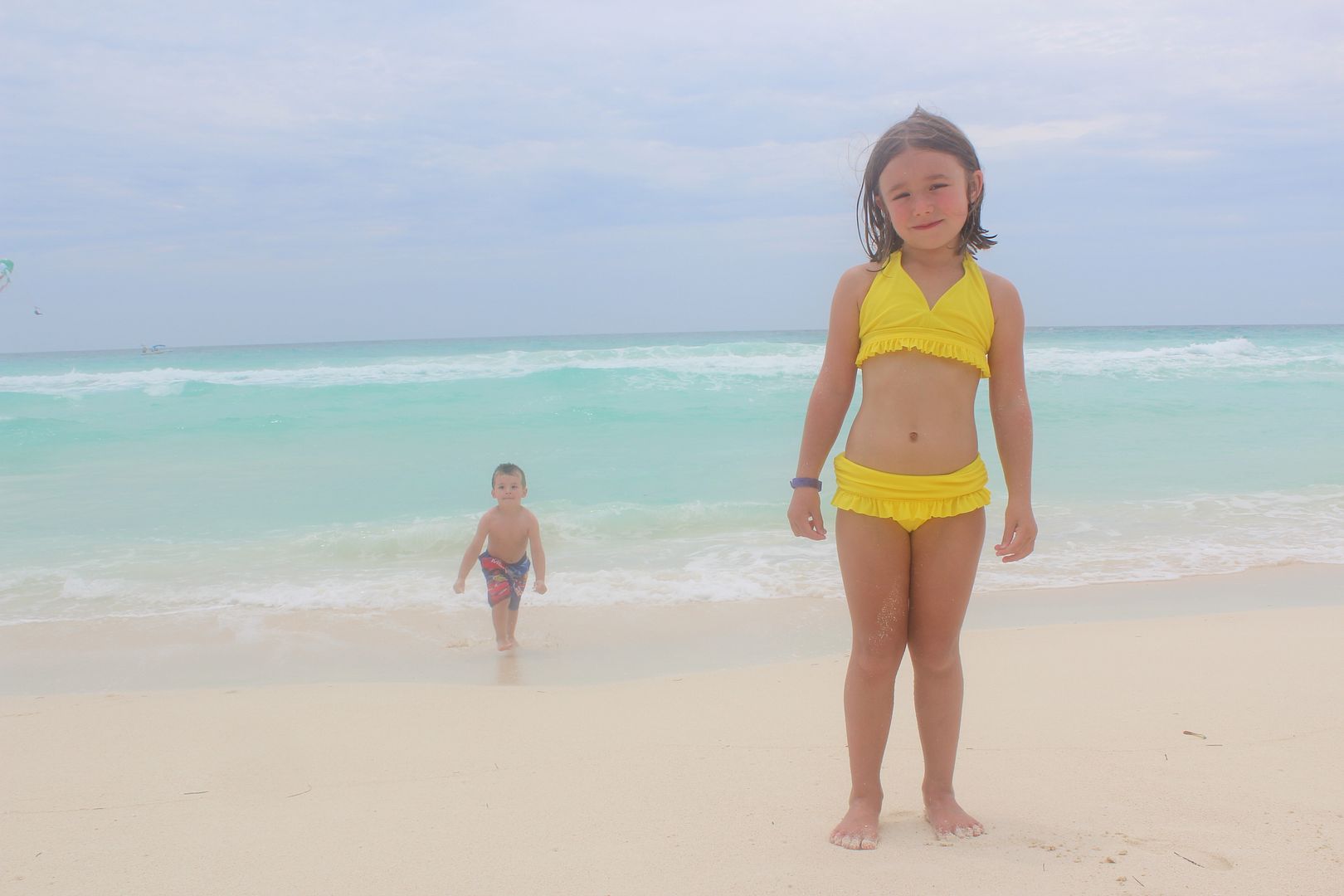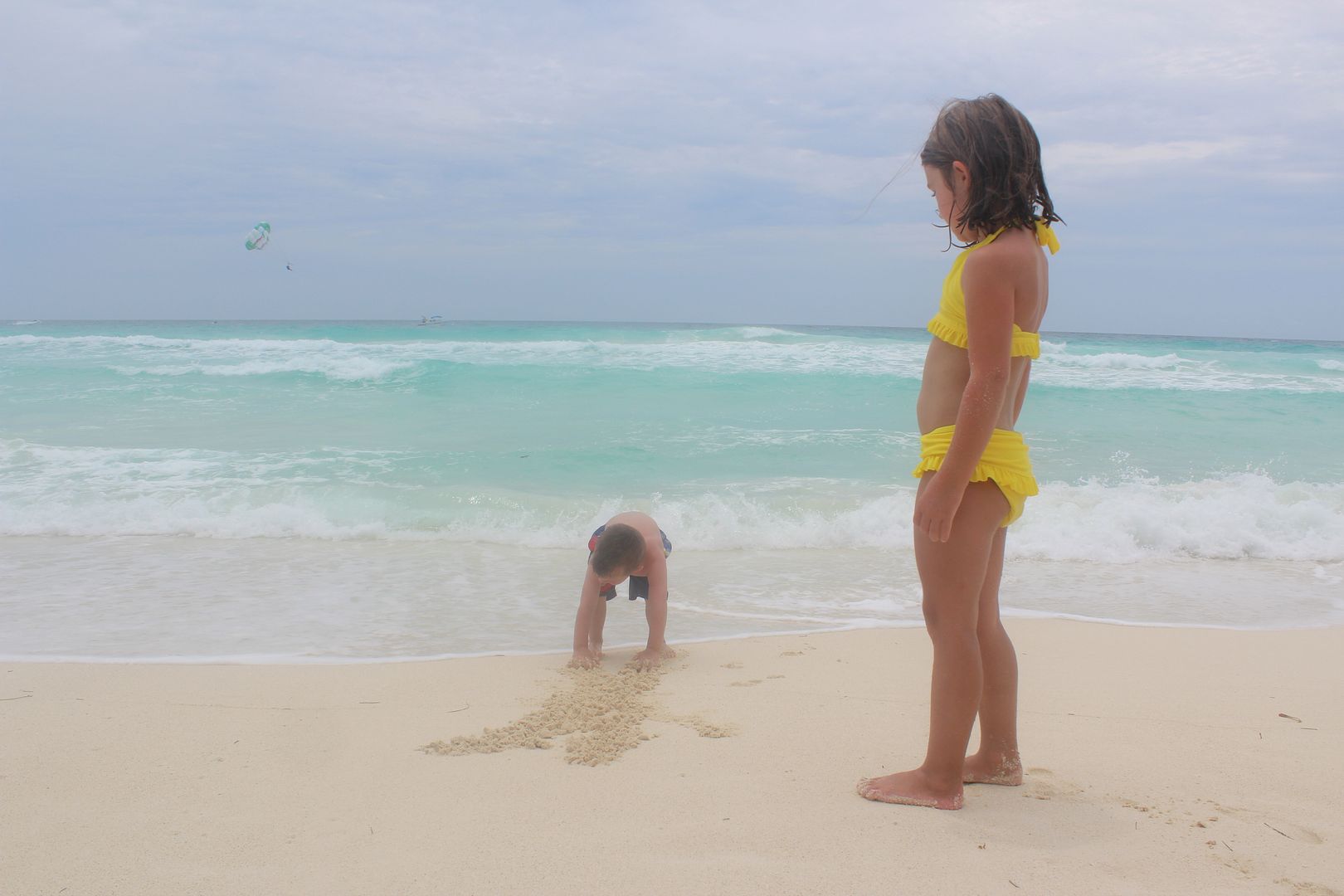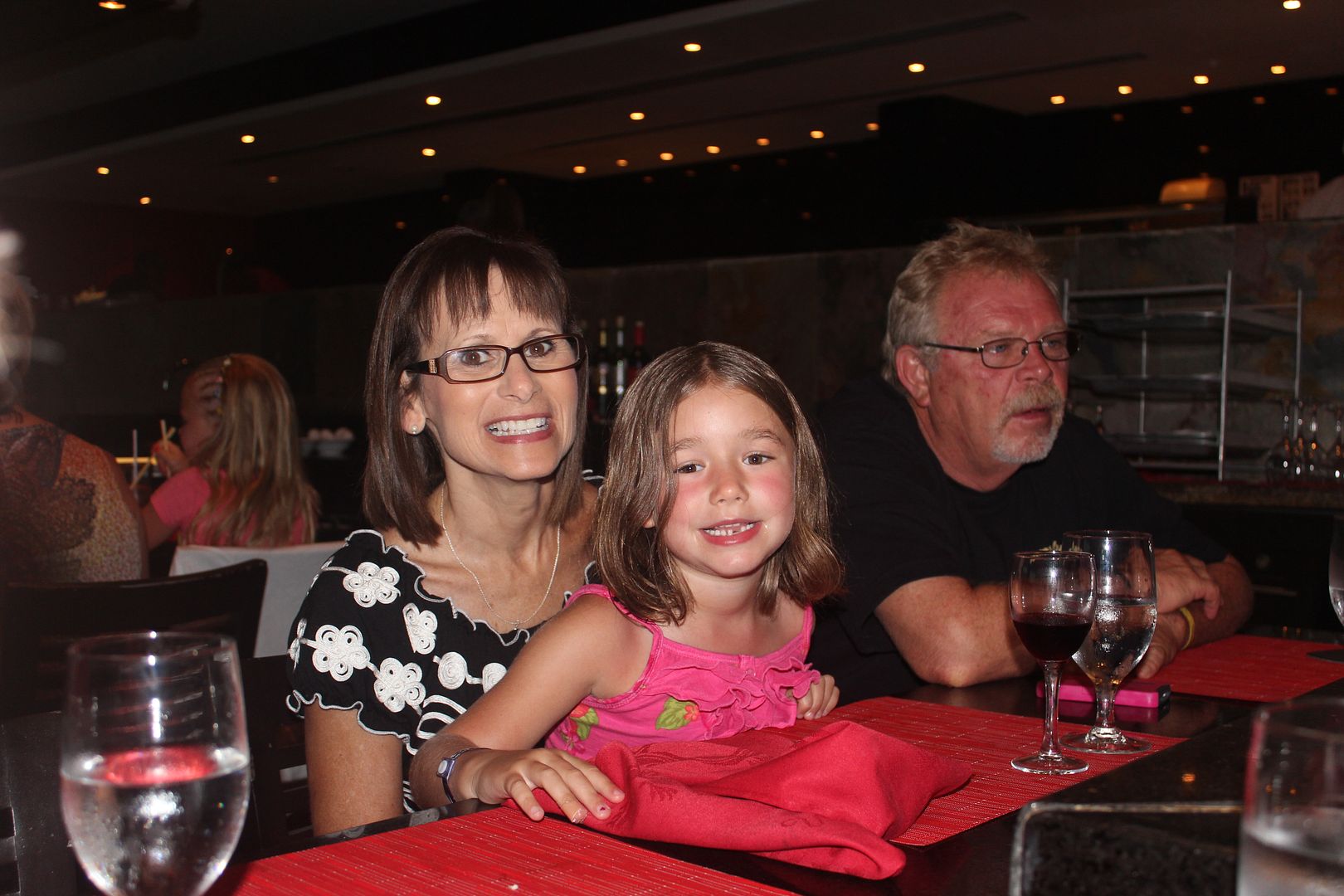 After our day by the water and a nice long nap, we cleaned up and headed to Zen for an Asian dining experience complete with a Hibachi grill and a Mexican chef : )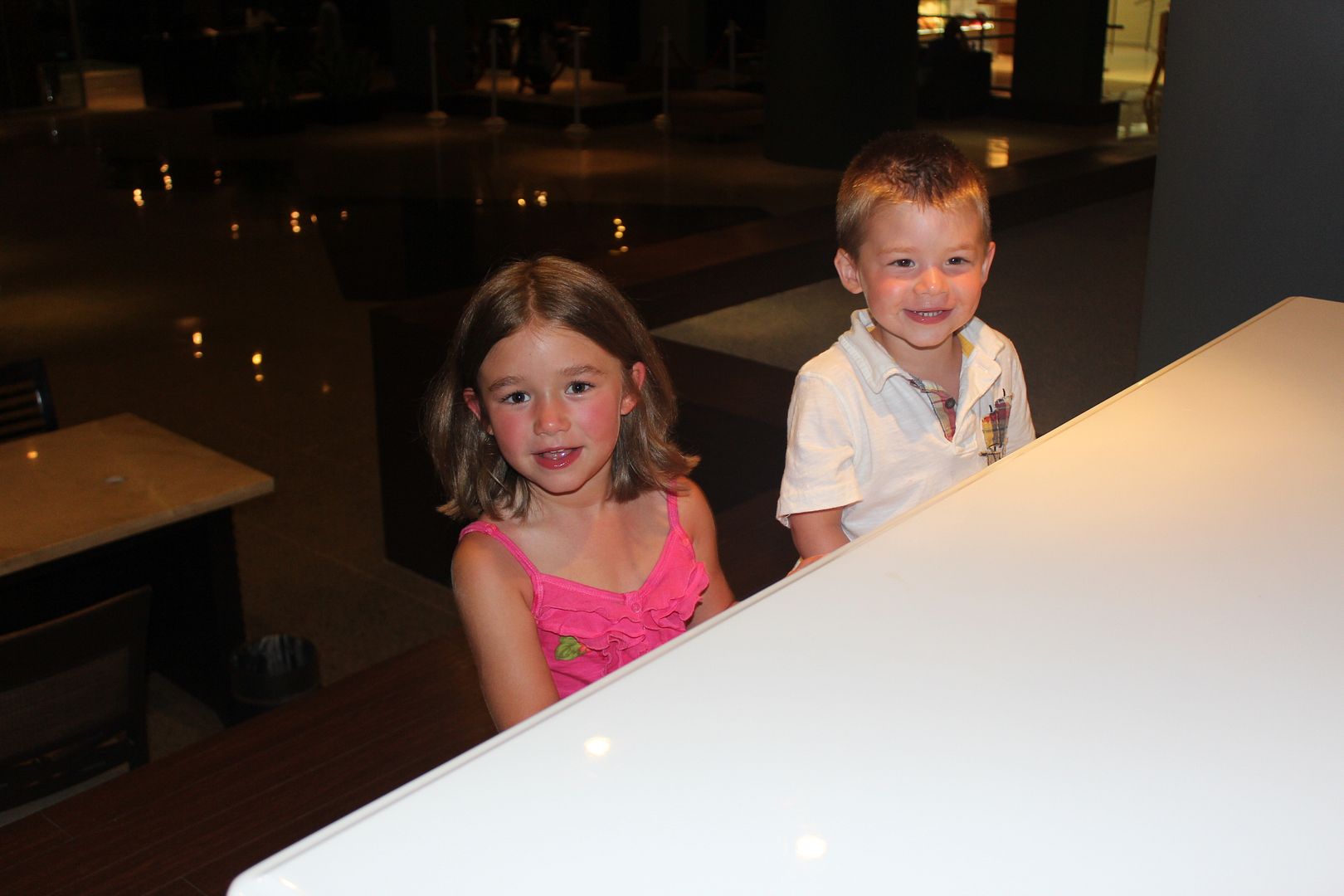 After sitting at this beautiful white piano, Addison decided that she would like to take piano lessons. So, I guess we'll be signing up for piano lessons soon.
We've had an incredible trip on the sandy beaches of Cancun, and it's not over yet. Loving every minute of our little adventure,
.....day 319 of a year of writing.....