On the last day of our Cancun stay, we decided to take advantage of the last few hours and head to the aquarium with the hope of being able to swim with some dolphins.
We made it to the aquarium and got to check out some jelly fish.
They are so creepy.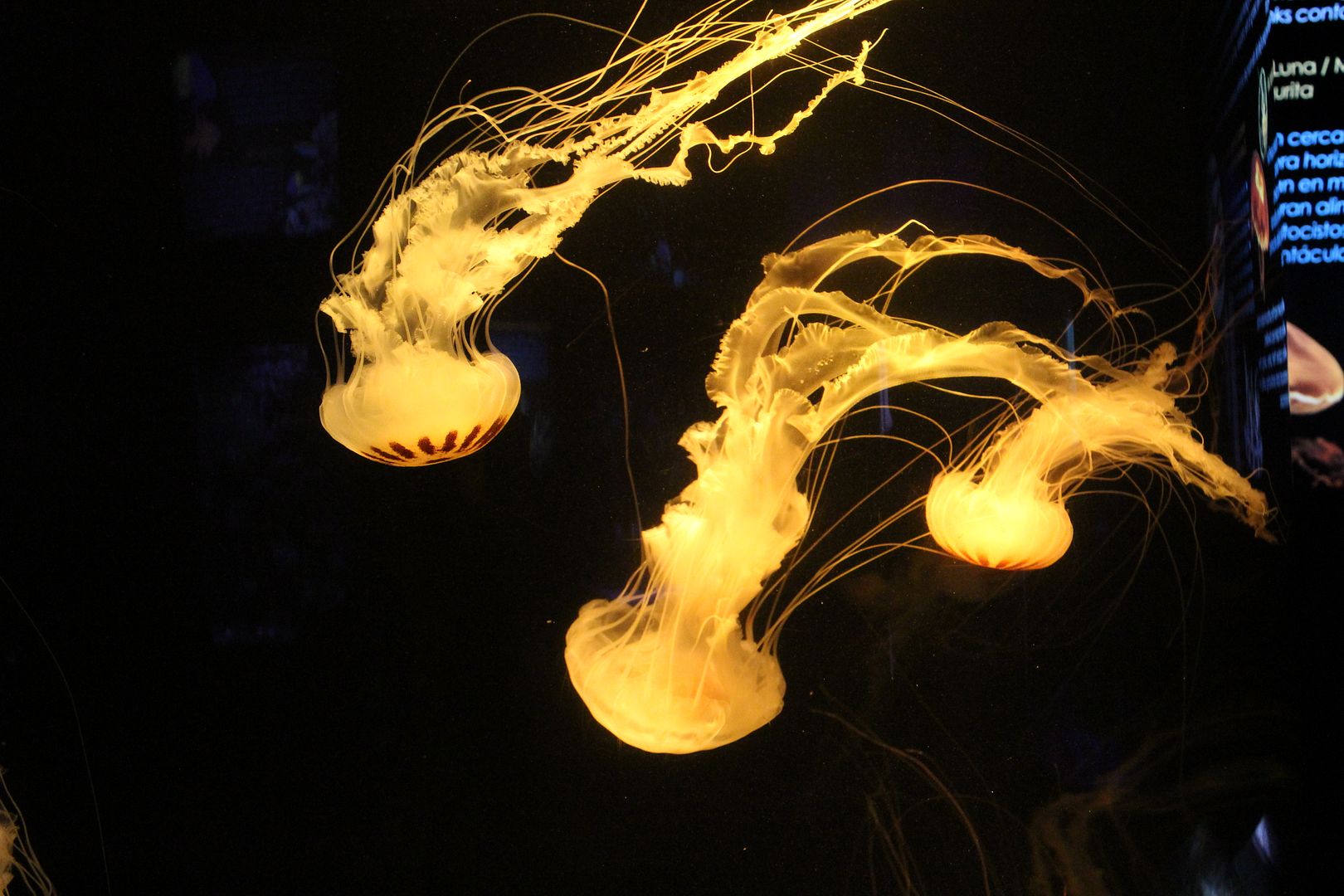 The kids were able to pet stingrays in an open tank.
No touching the turtles though....they try to bite.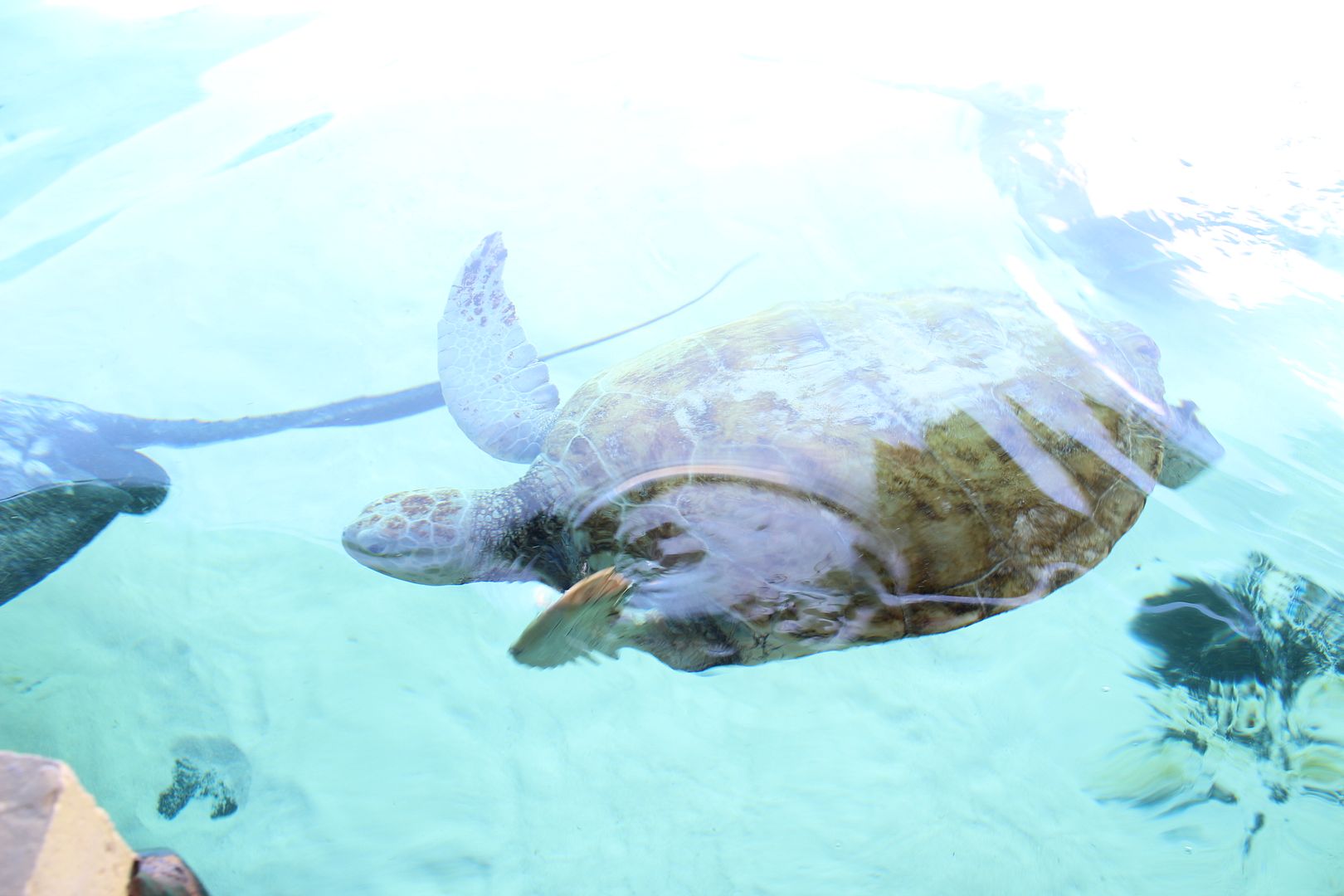 We found some pretty starfish.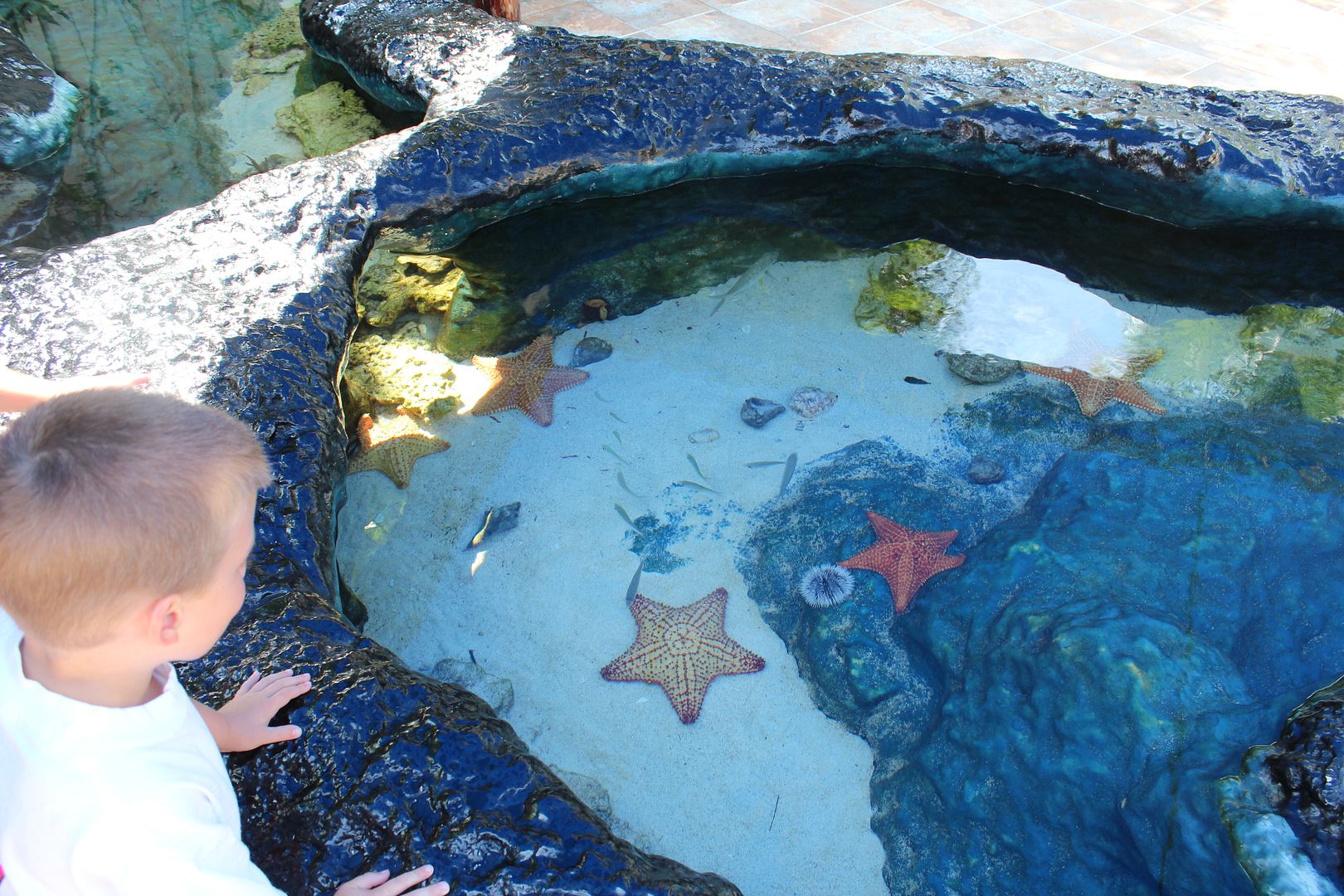 There they are....ready to swim with the dolphins.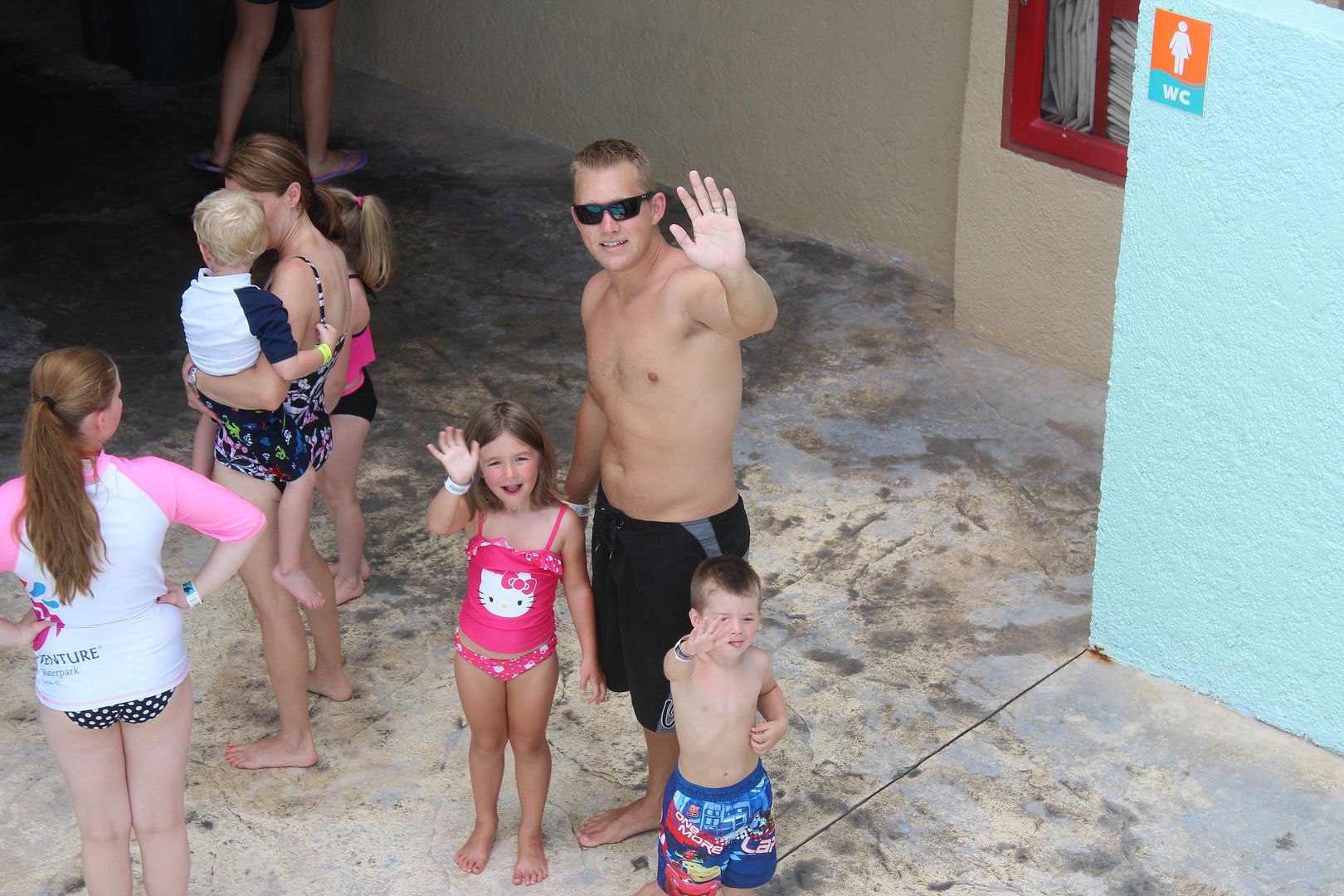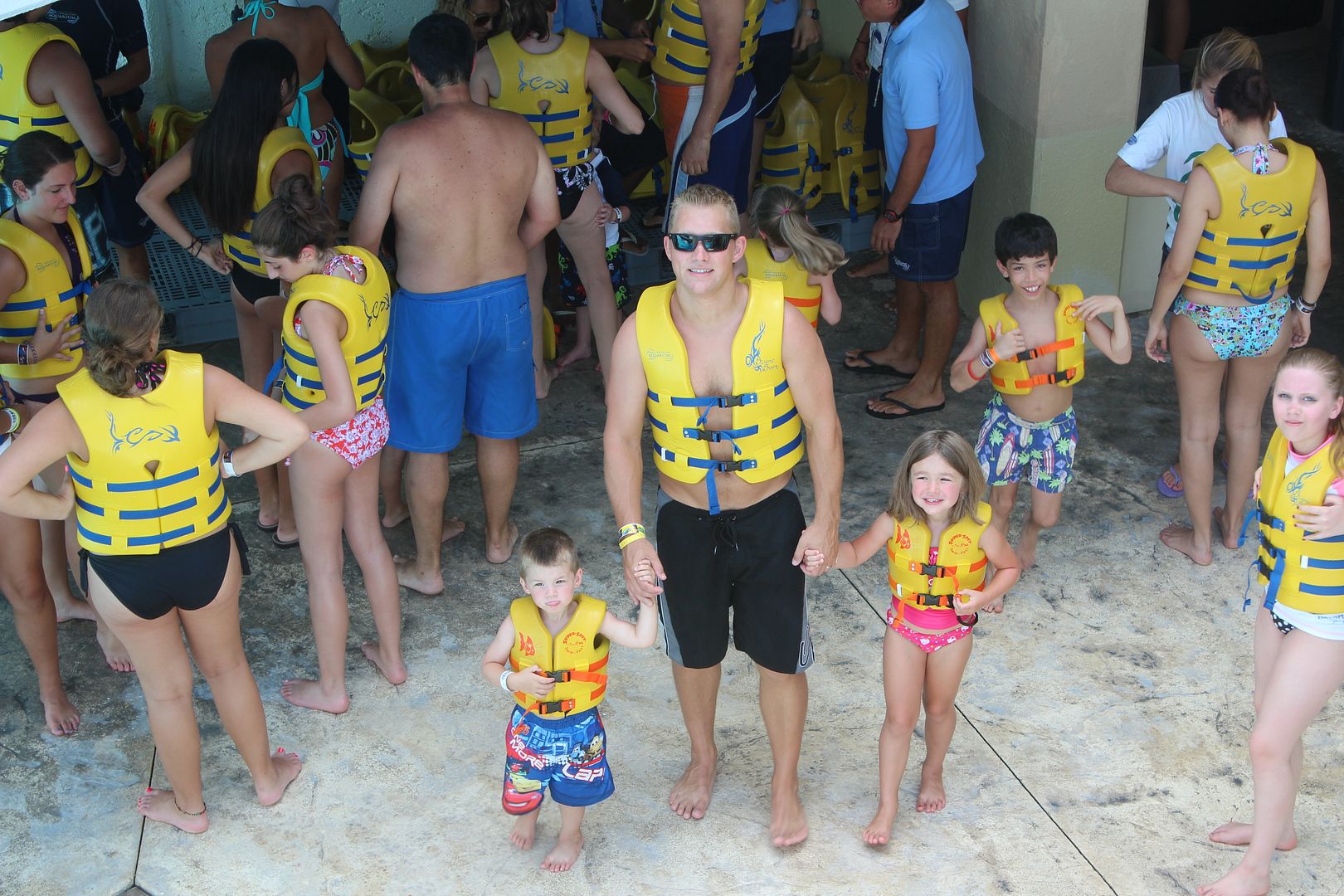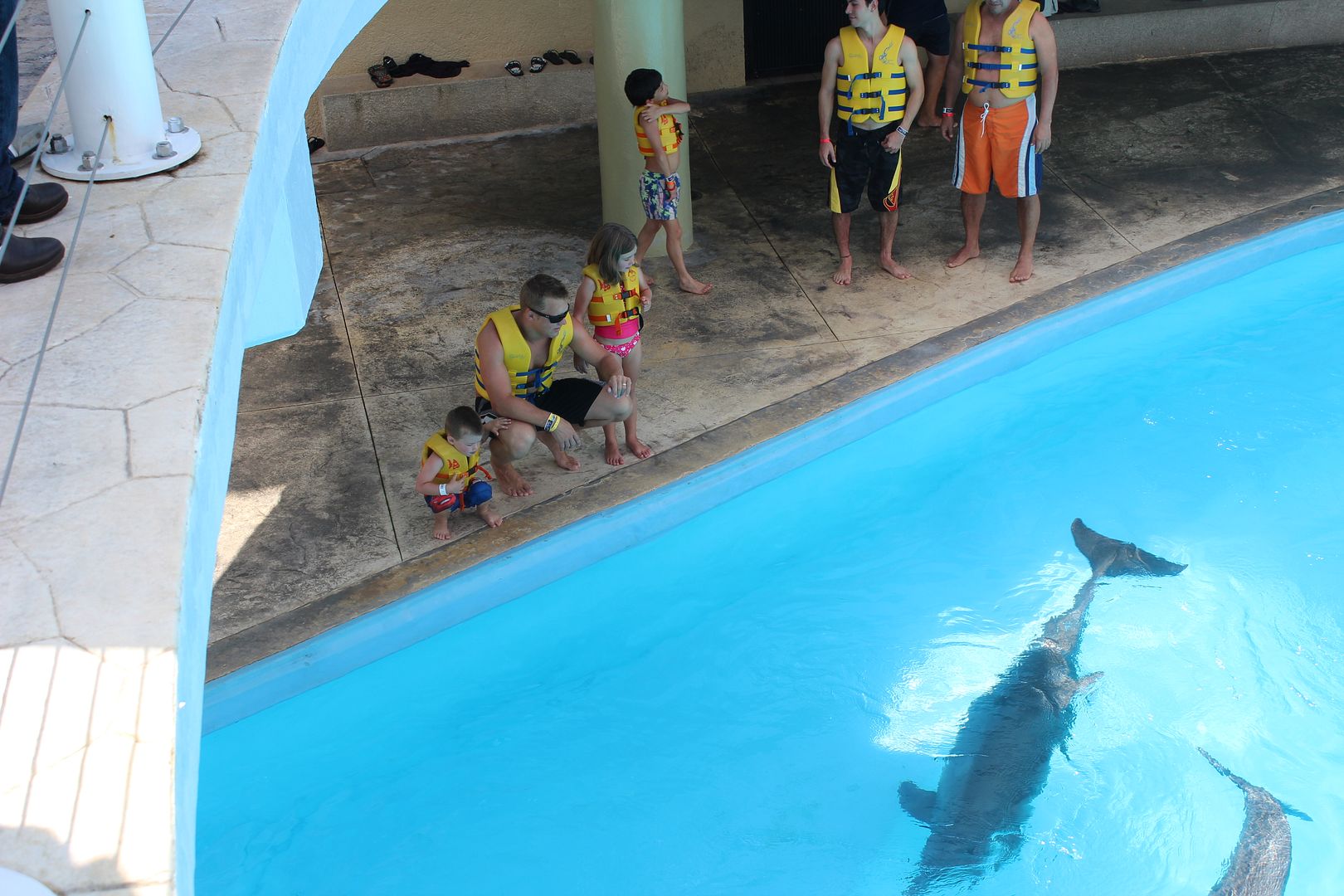 Meeting their dolphin.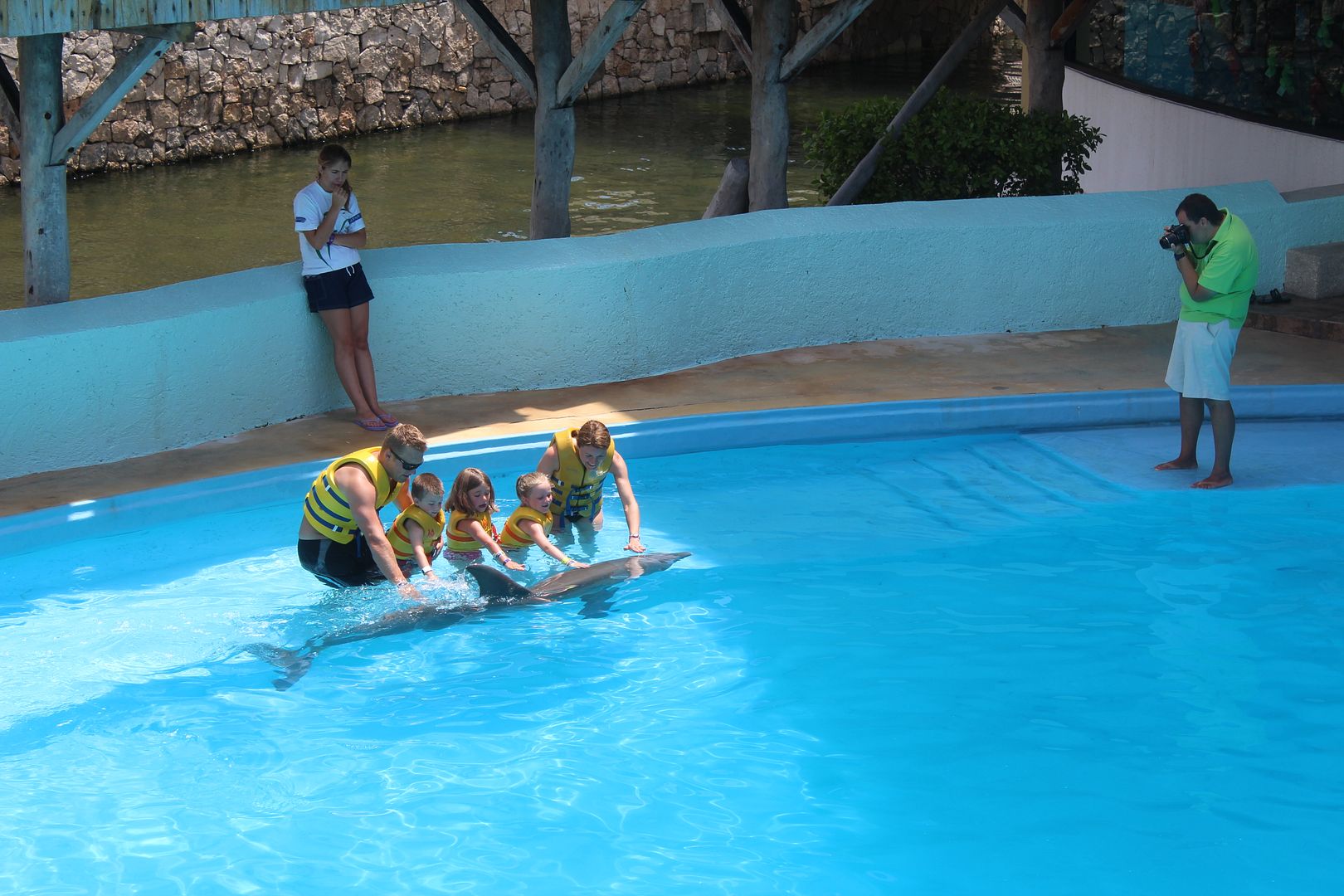 A splash war.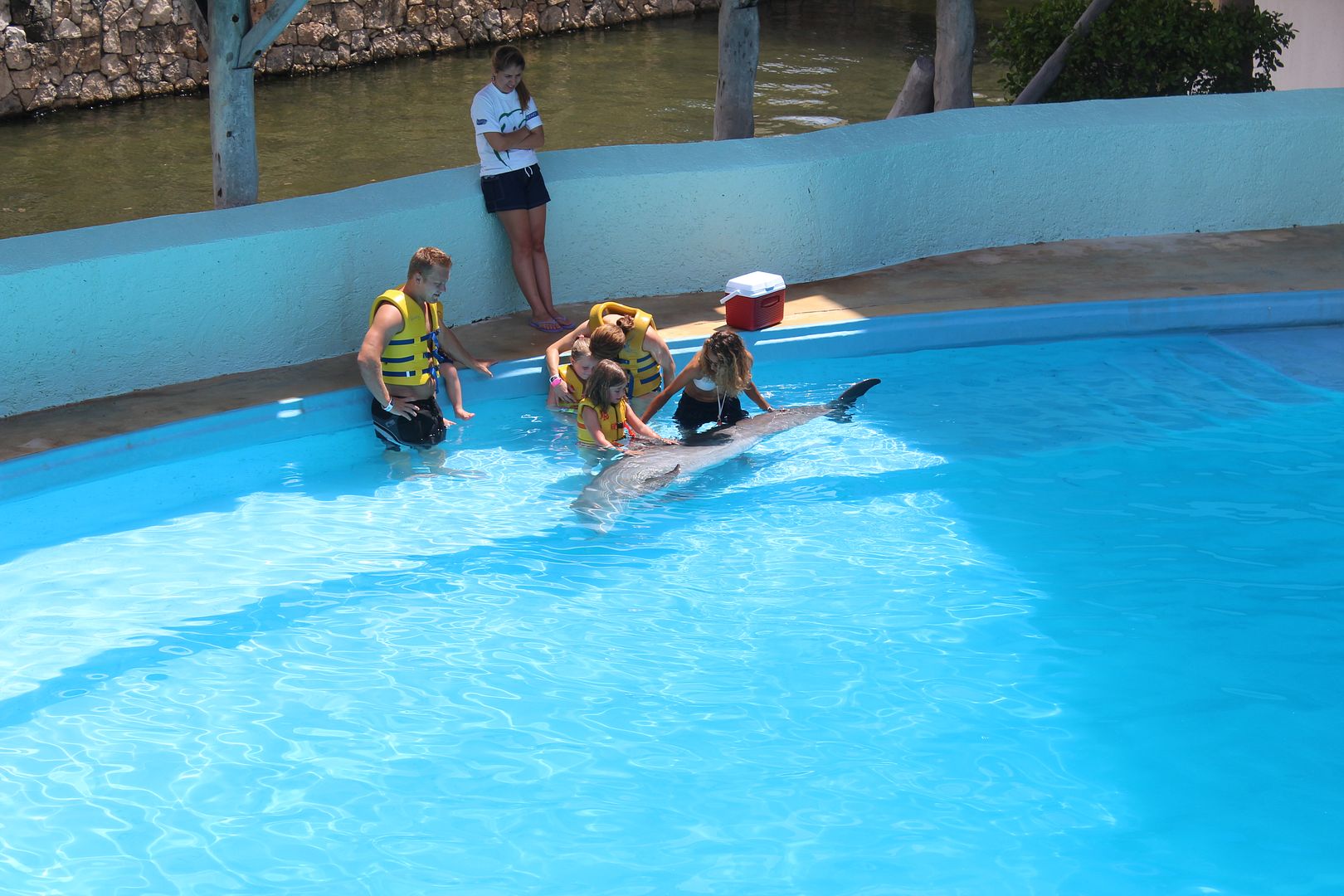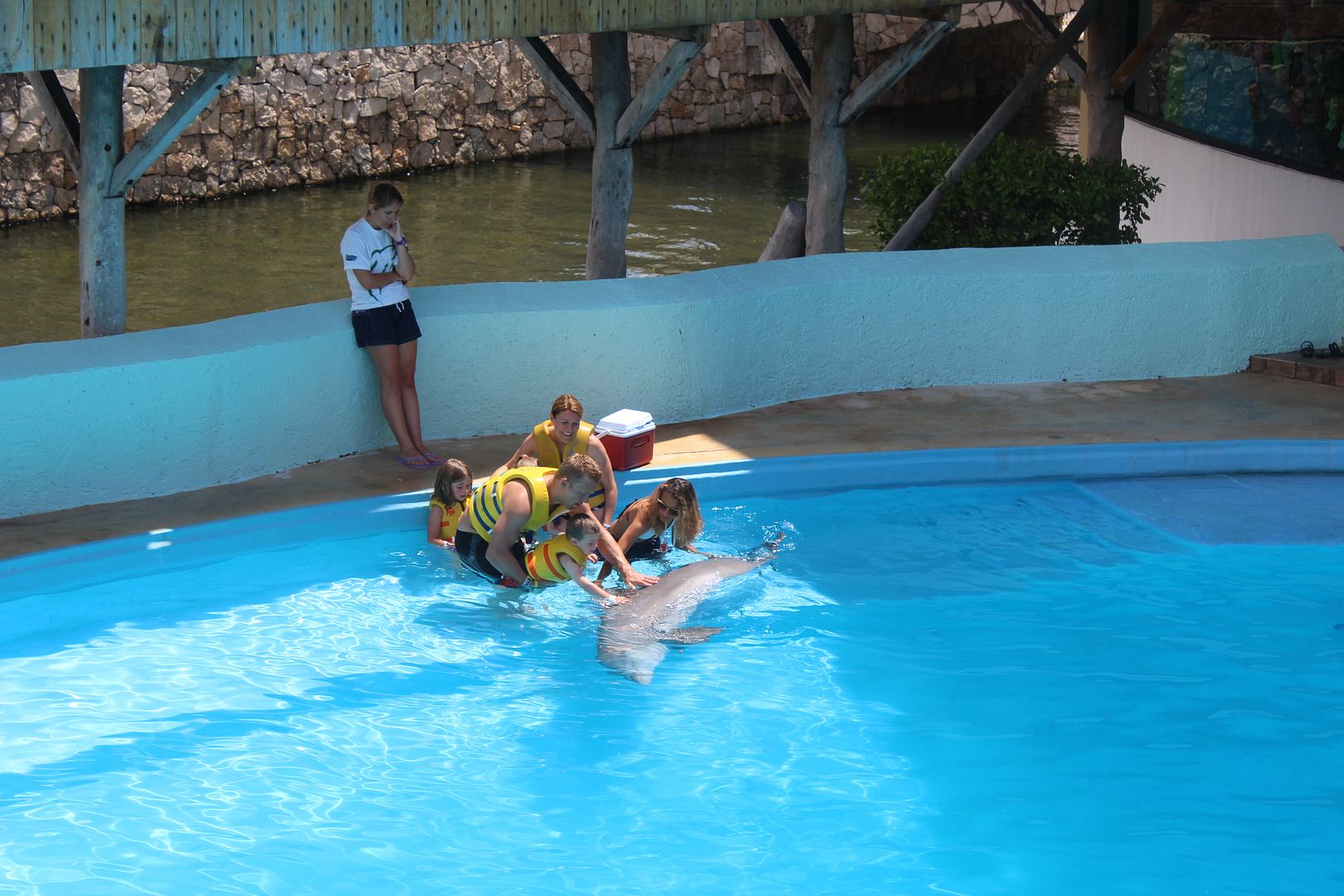 She did a little showing off.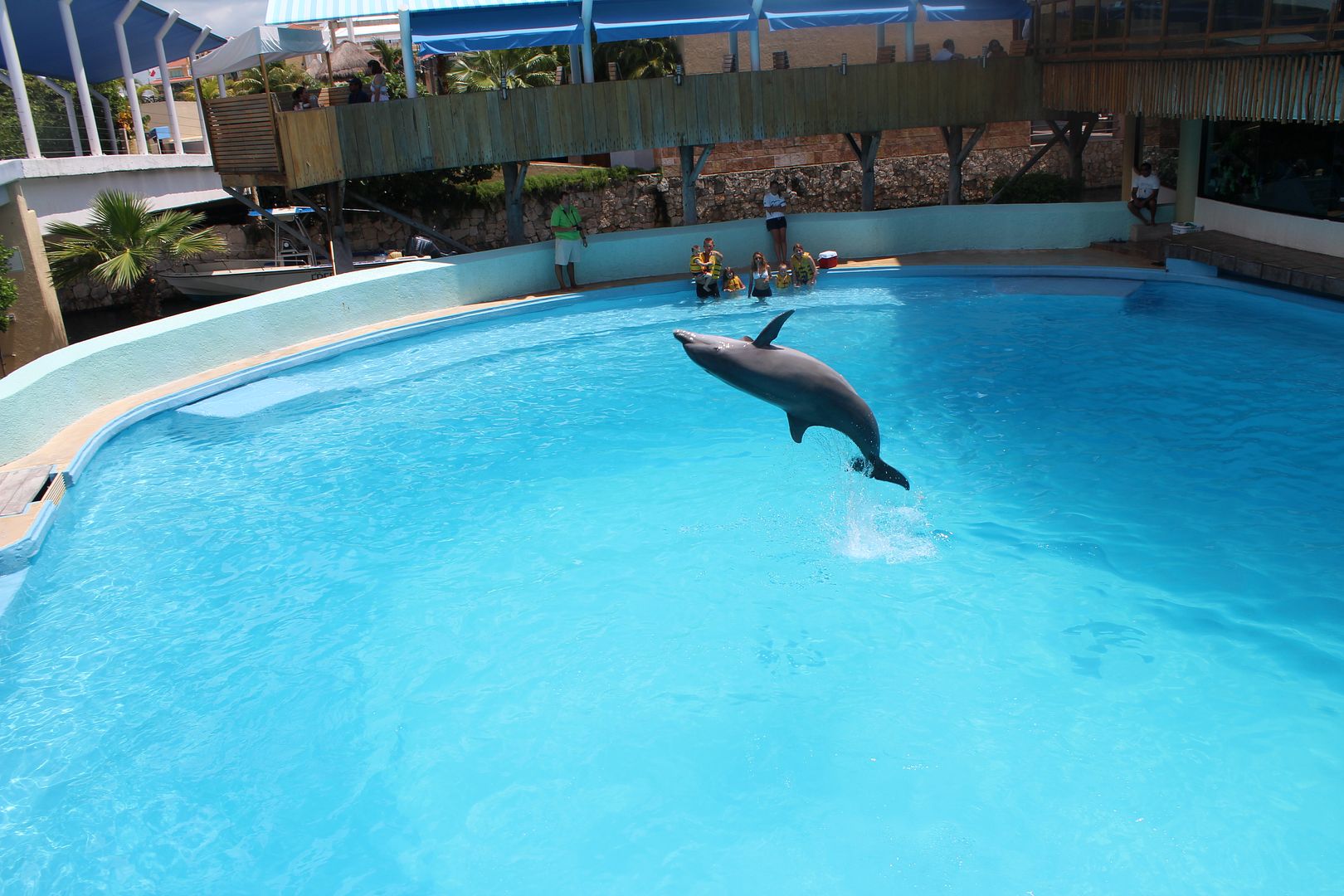 Getting a kiss.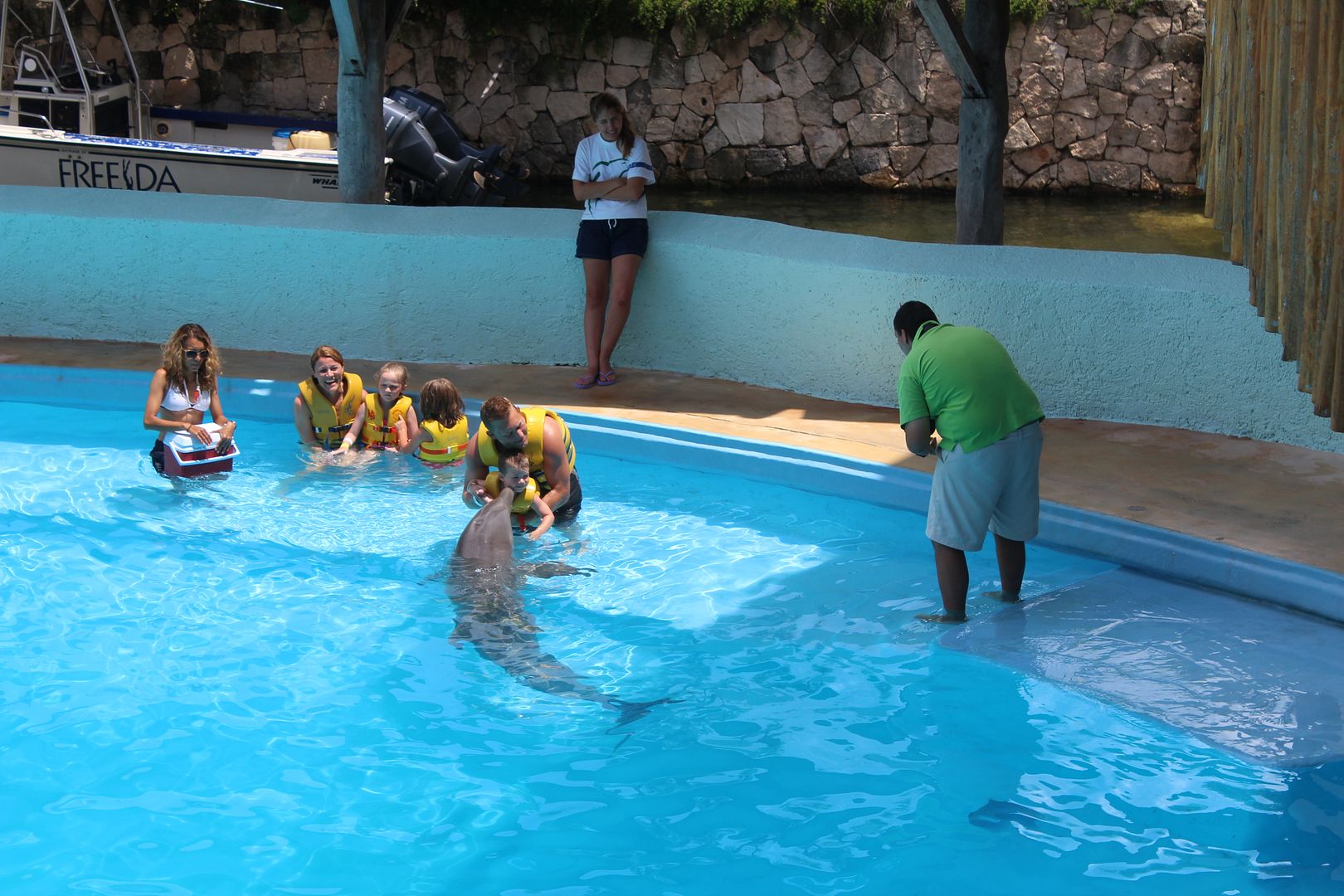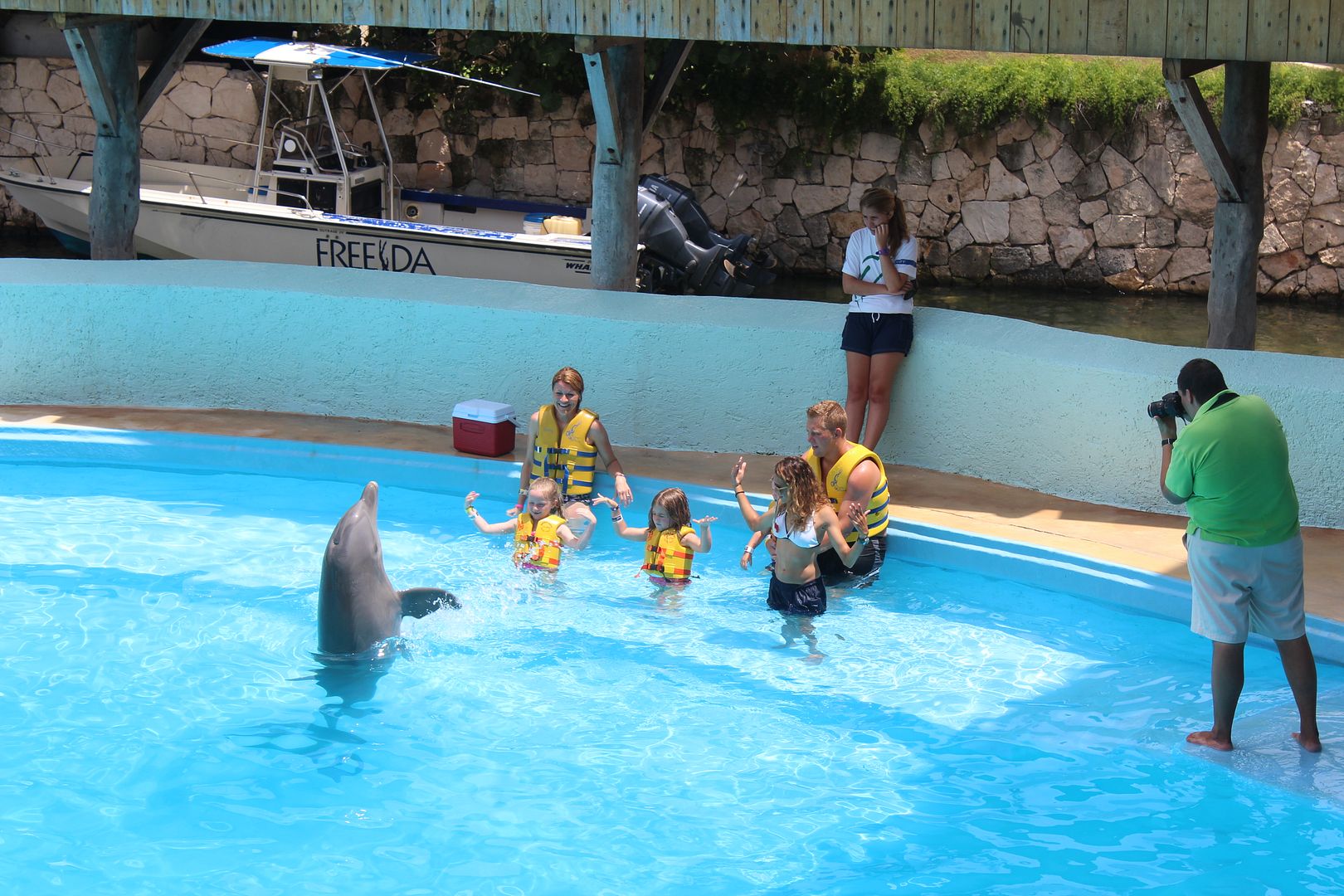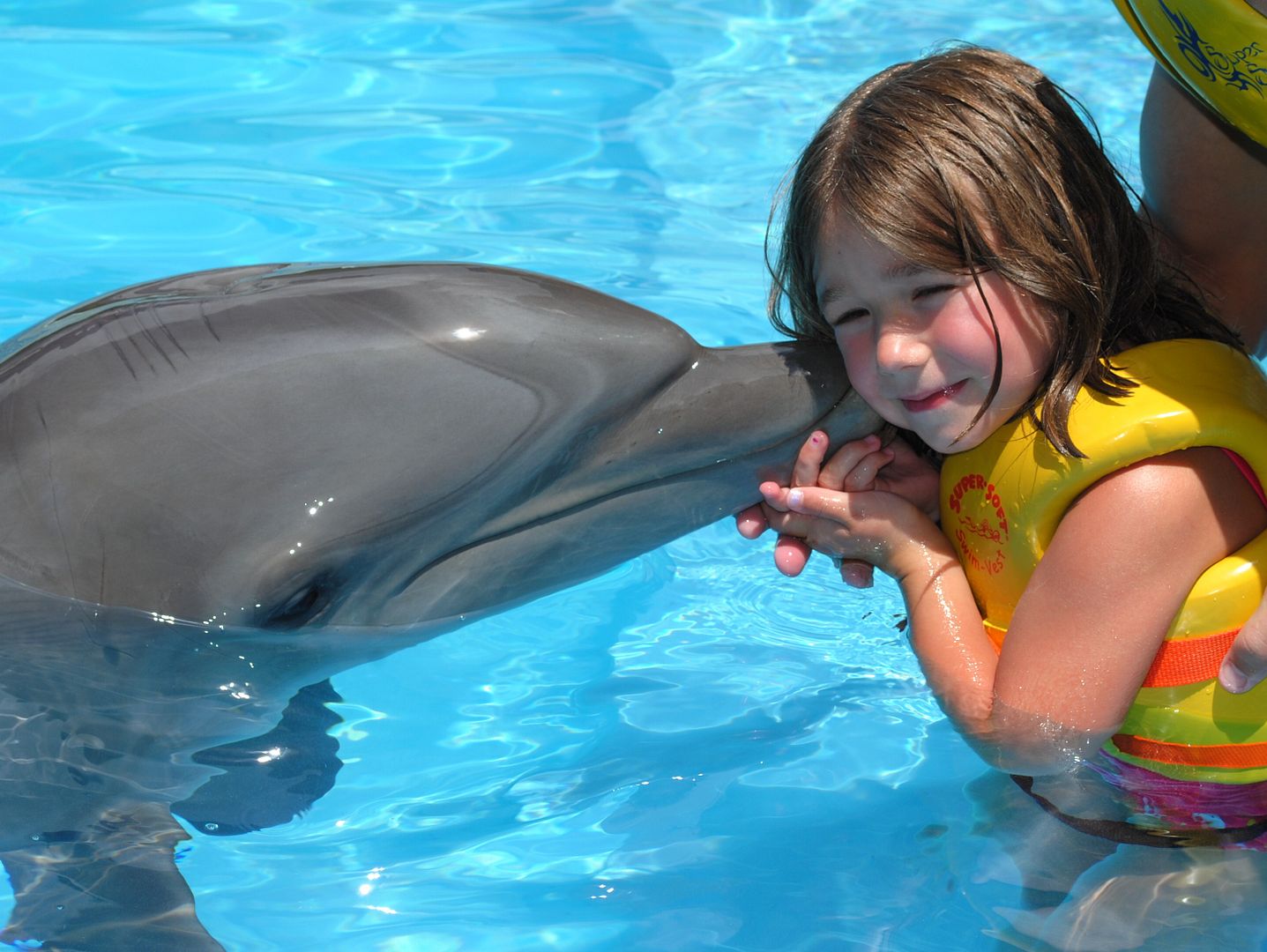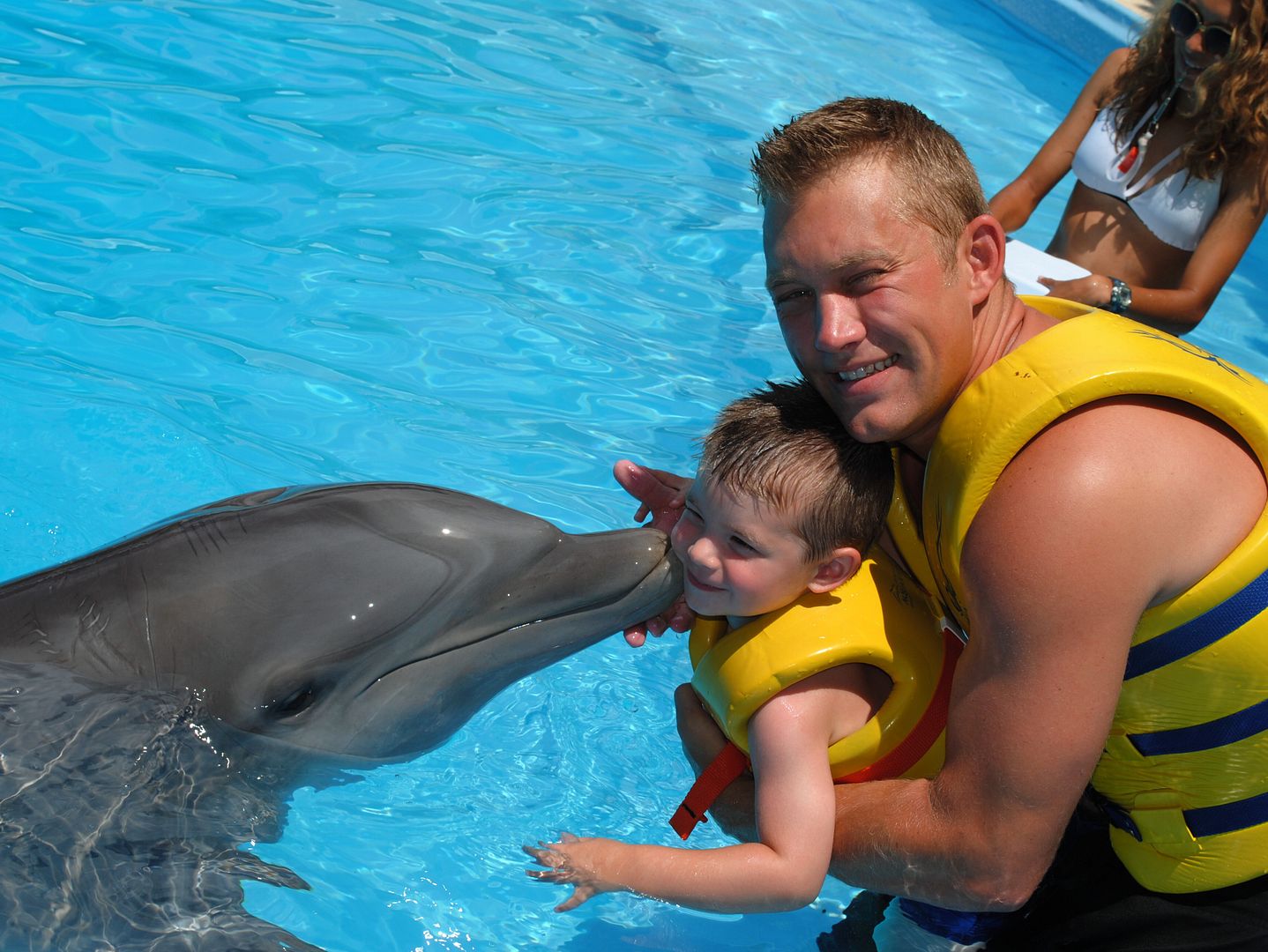 They loved every minute of hanging with that dolphin. They talked about it all the way home.
Our last adventure in Cancun was complete.
.....day 321 of a year of writing.....