On Monday lots of our friends and family headed back home. We met for an early breakfast before they all headed to the airport.
After breakfast we headed to the kid's area for a lazy morning by the pool.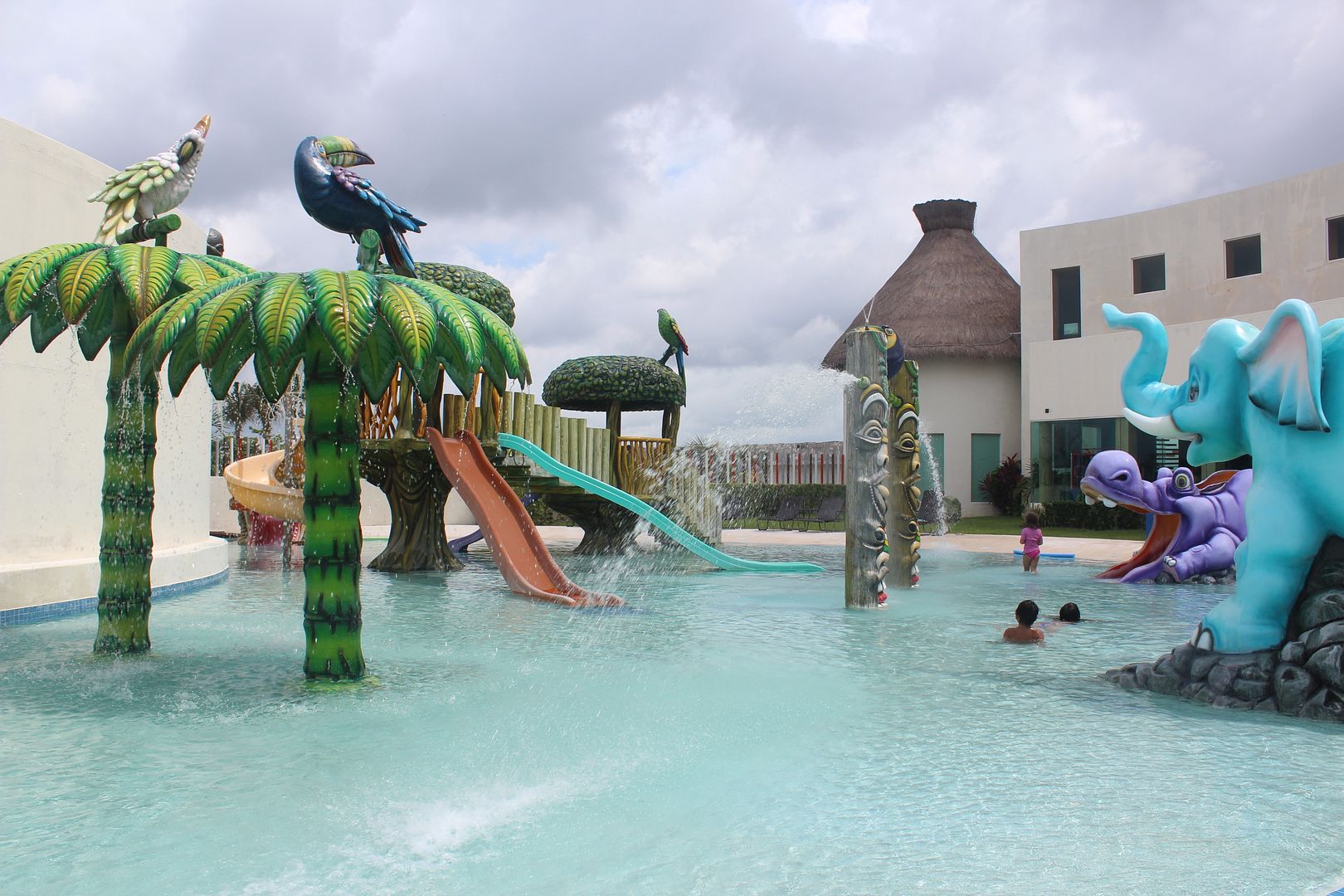 Luke made good use of his new water gun.
Knee knee (aka Whitney) and Uncle Kris stopped by to say goodbye before they headed to their adults' only honeymoon resort for the rest of the week.
Addy quickly made friends and was leading the other kids in imaginary games.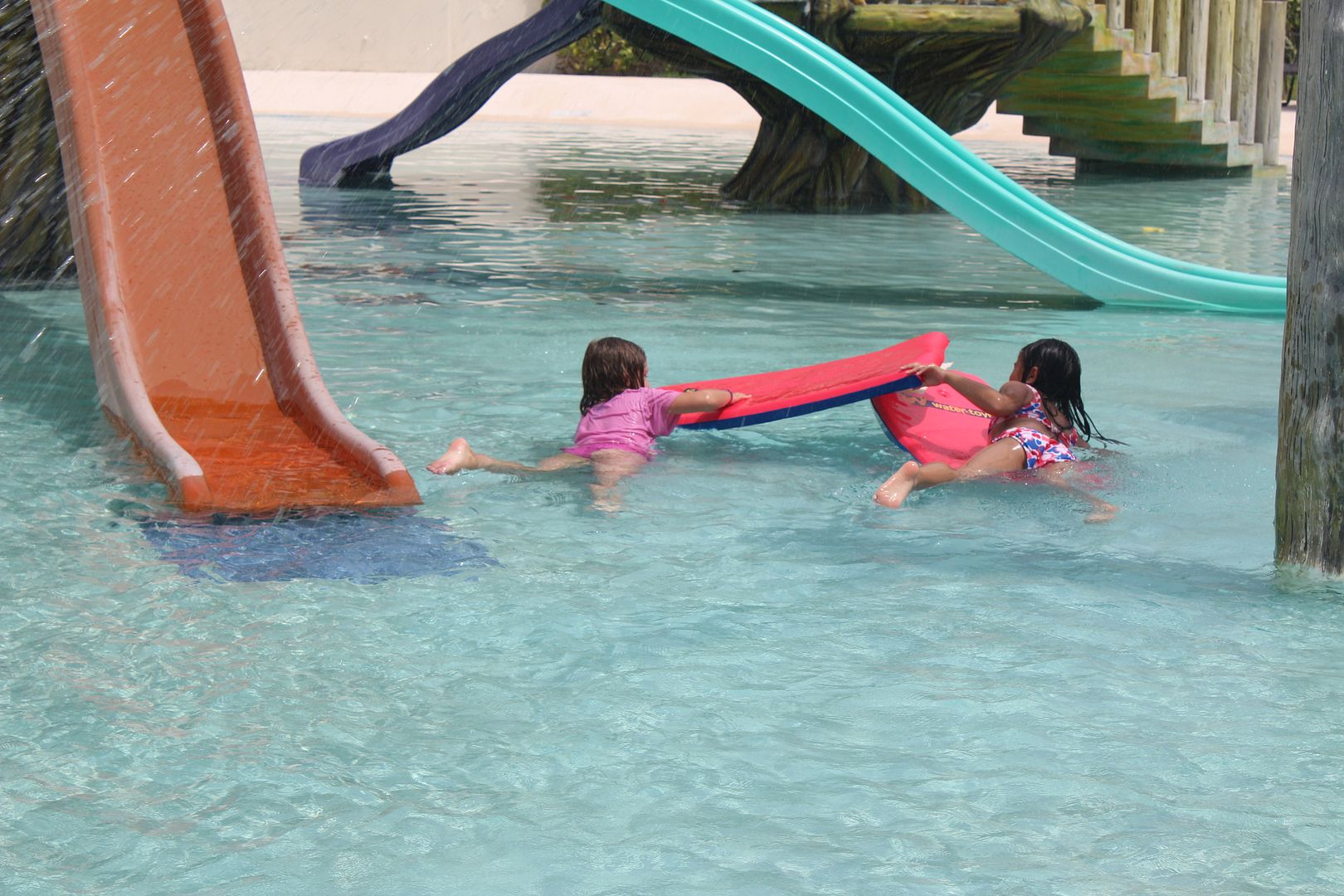 Dad blew up some awesome water balloons for all the kiddos.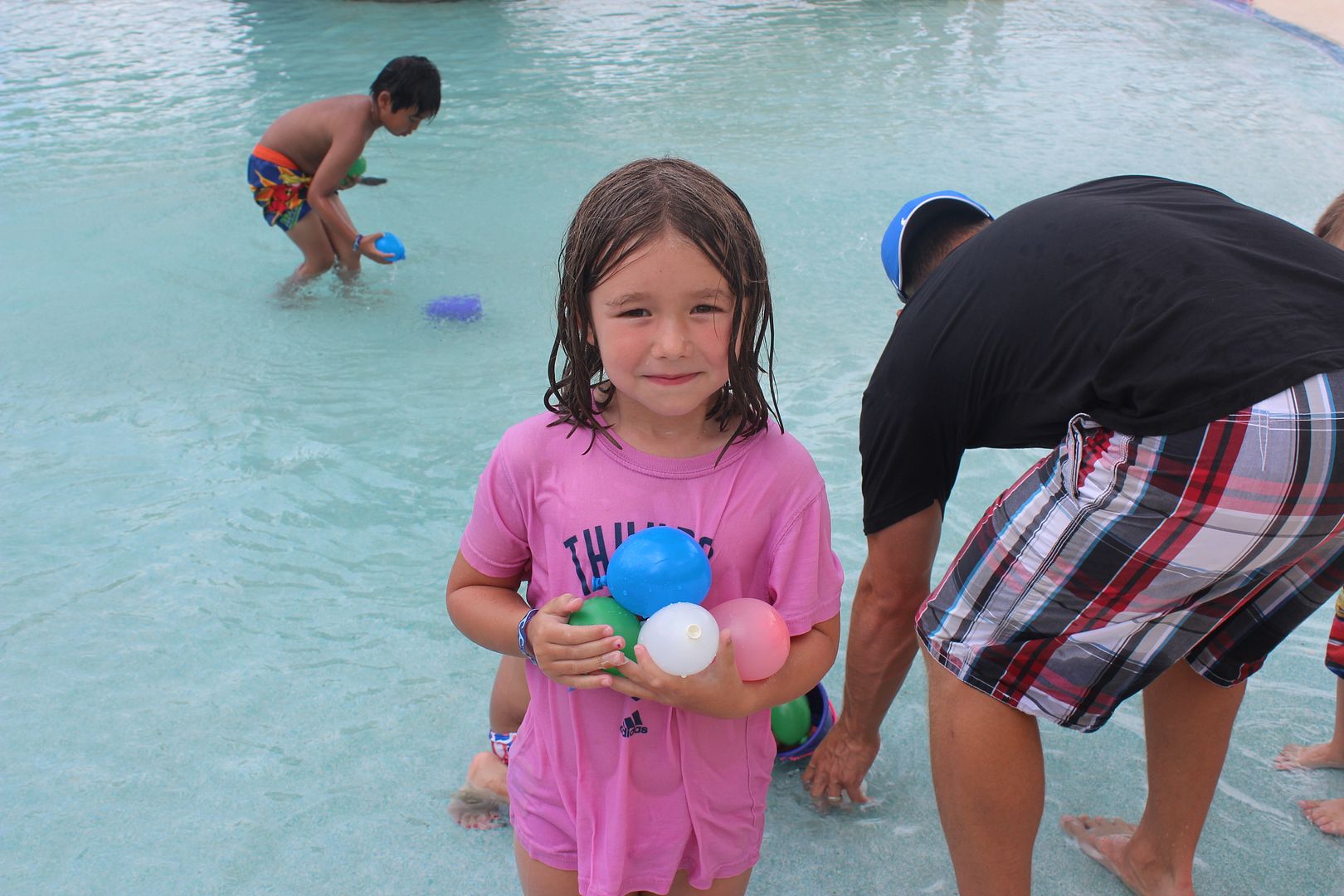 New friends.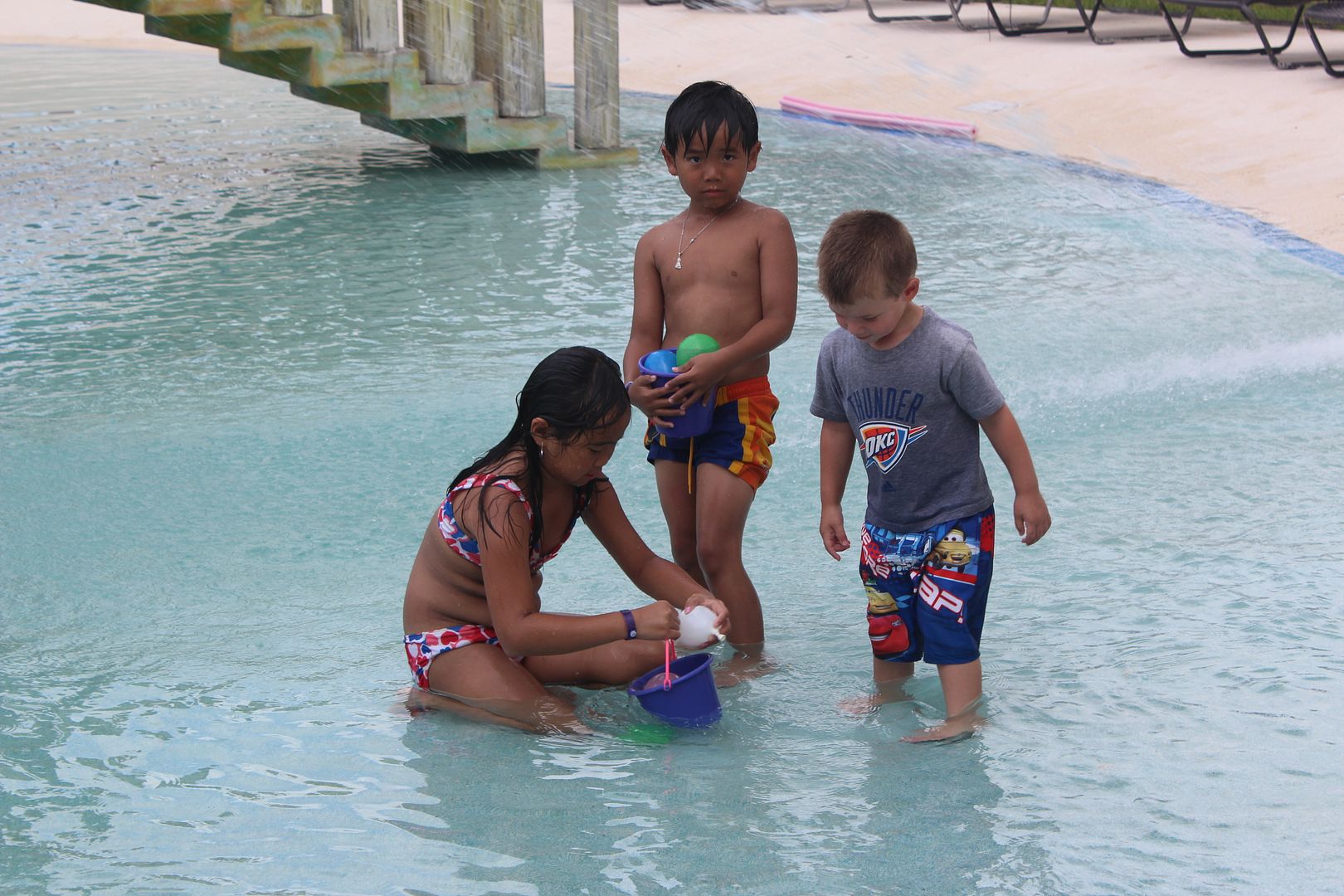 Luke appropriately hoarded all the orange water balloons.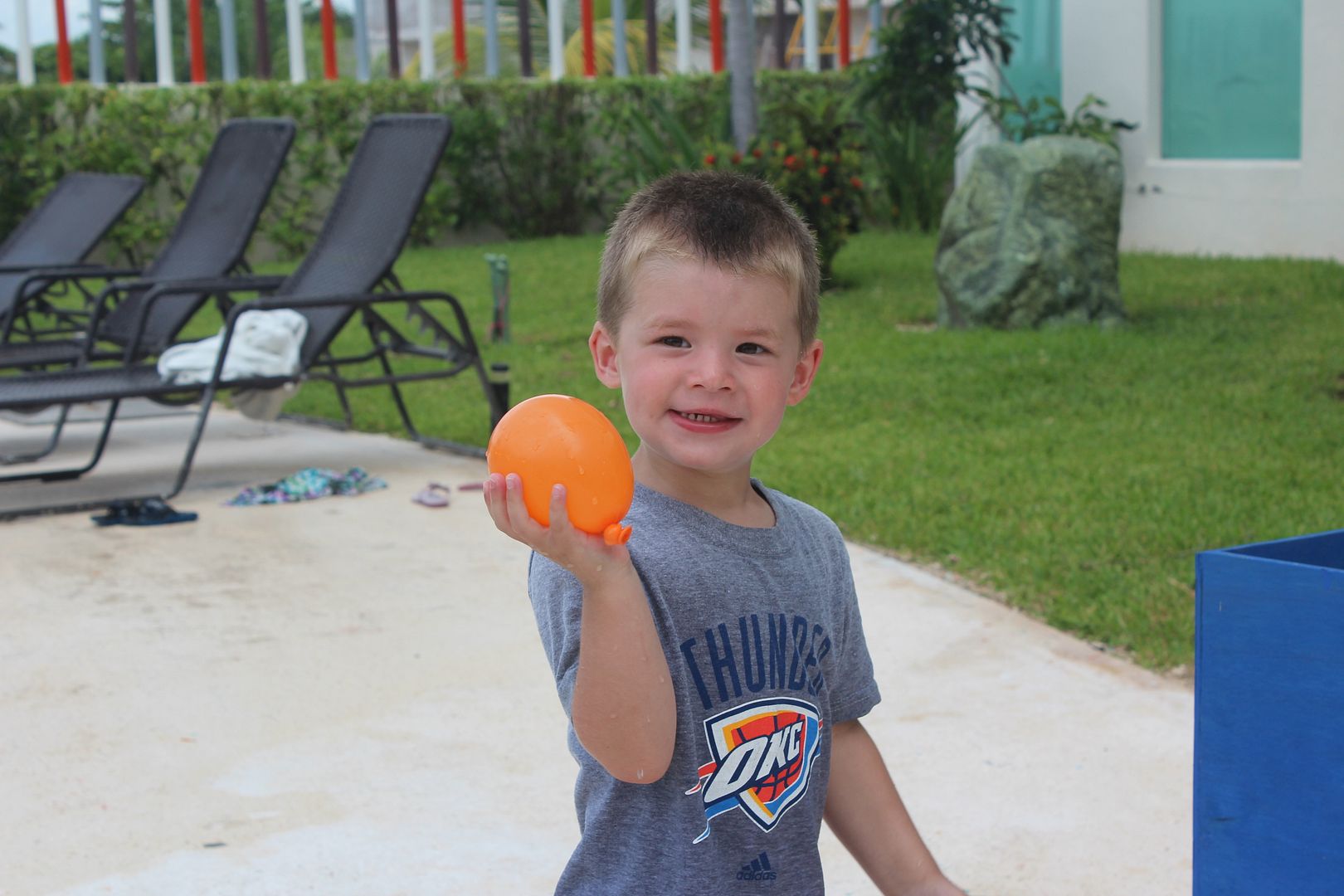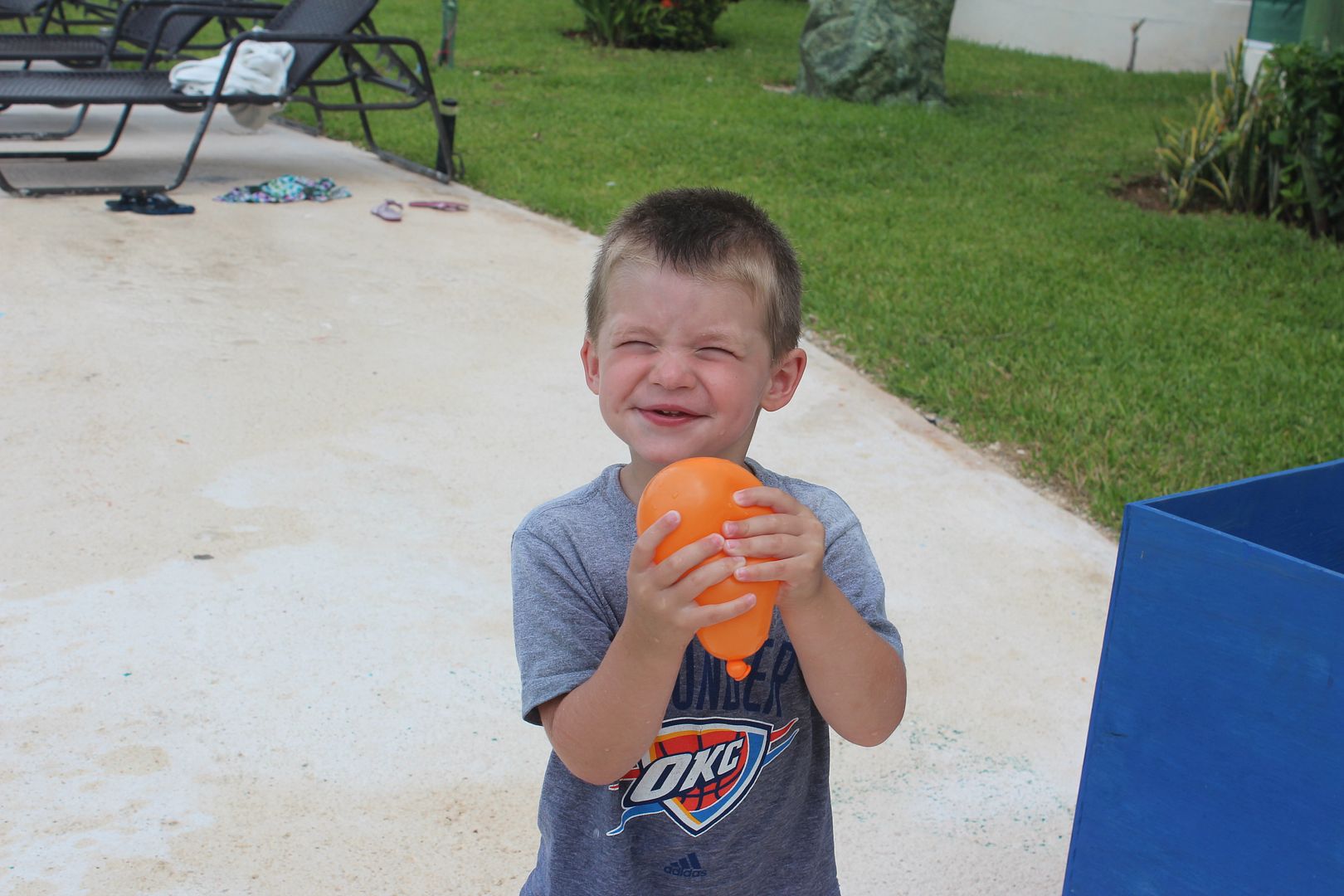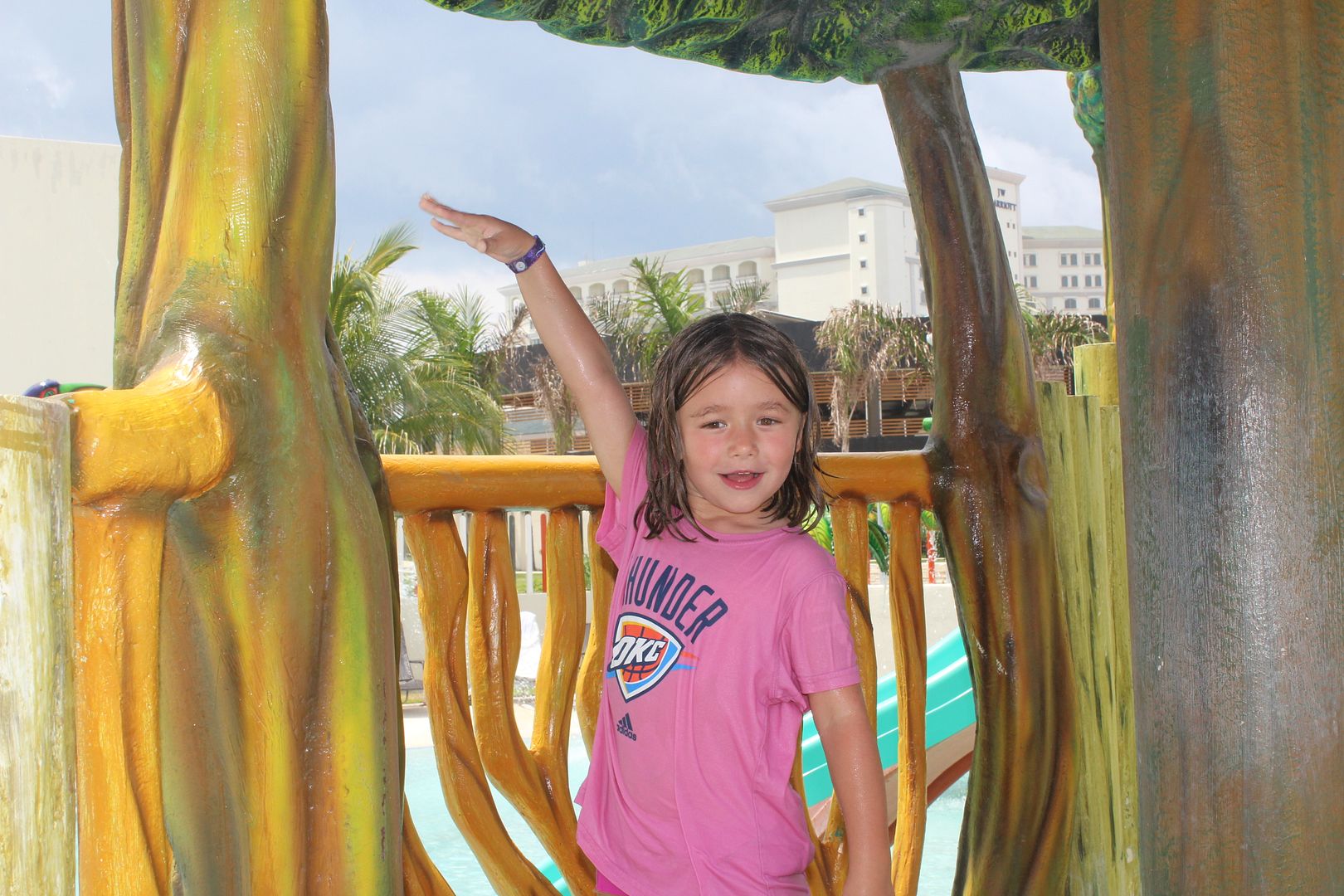 After a morning by the pool, we headed to the room for a little relaxation and room service for lunch.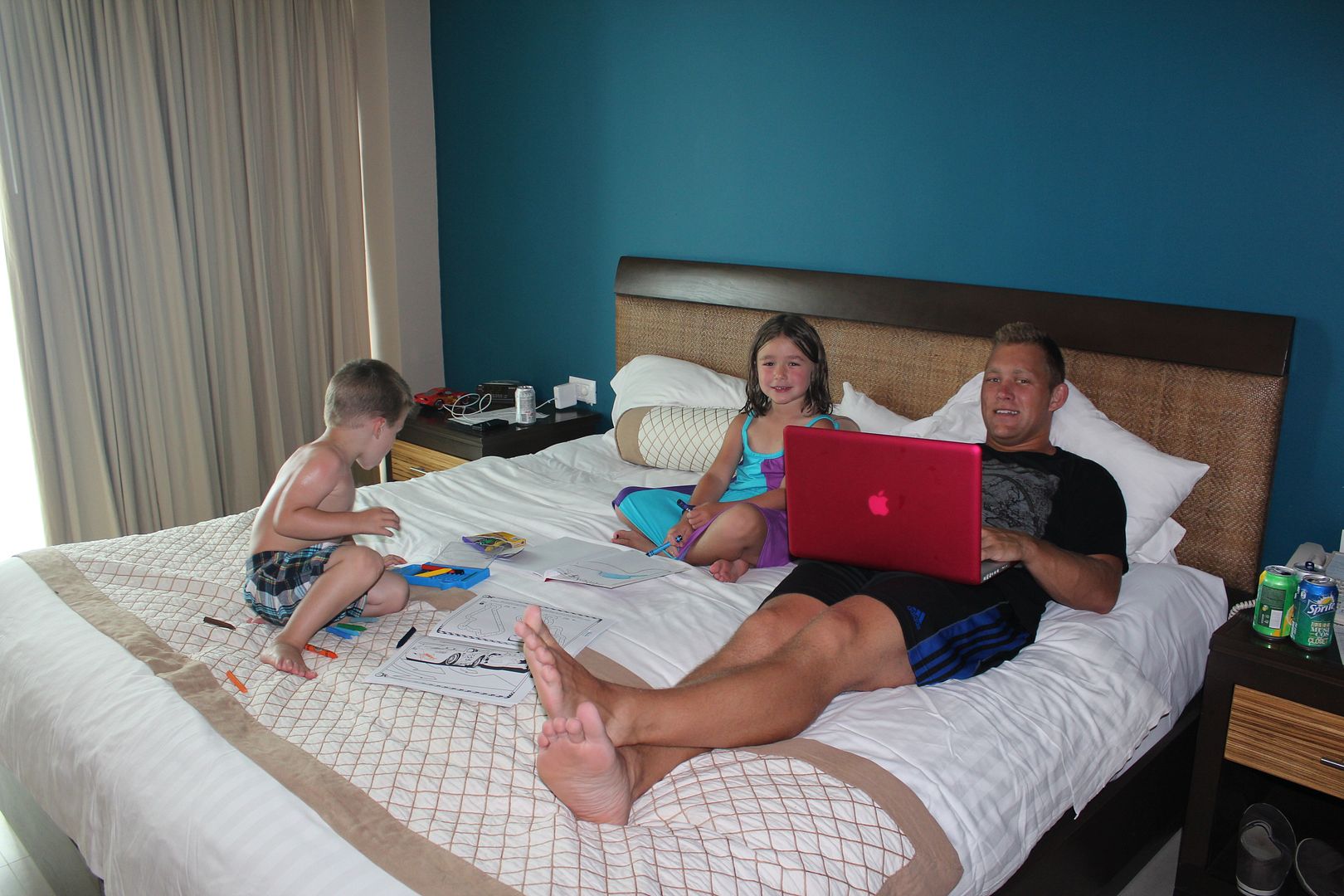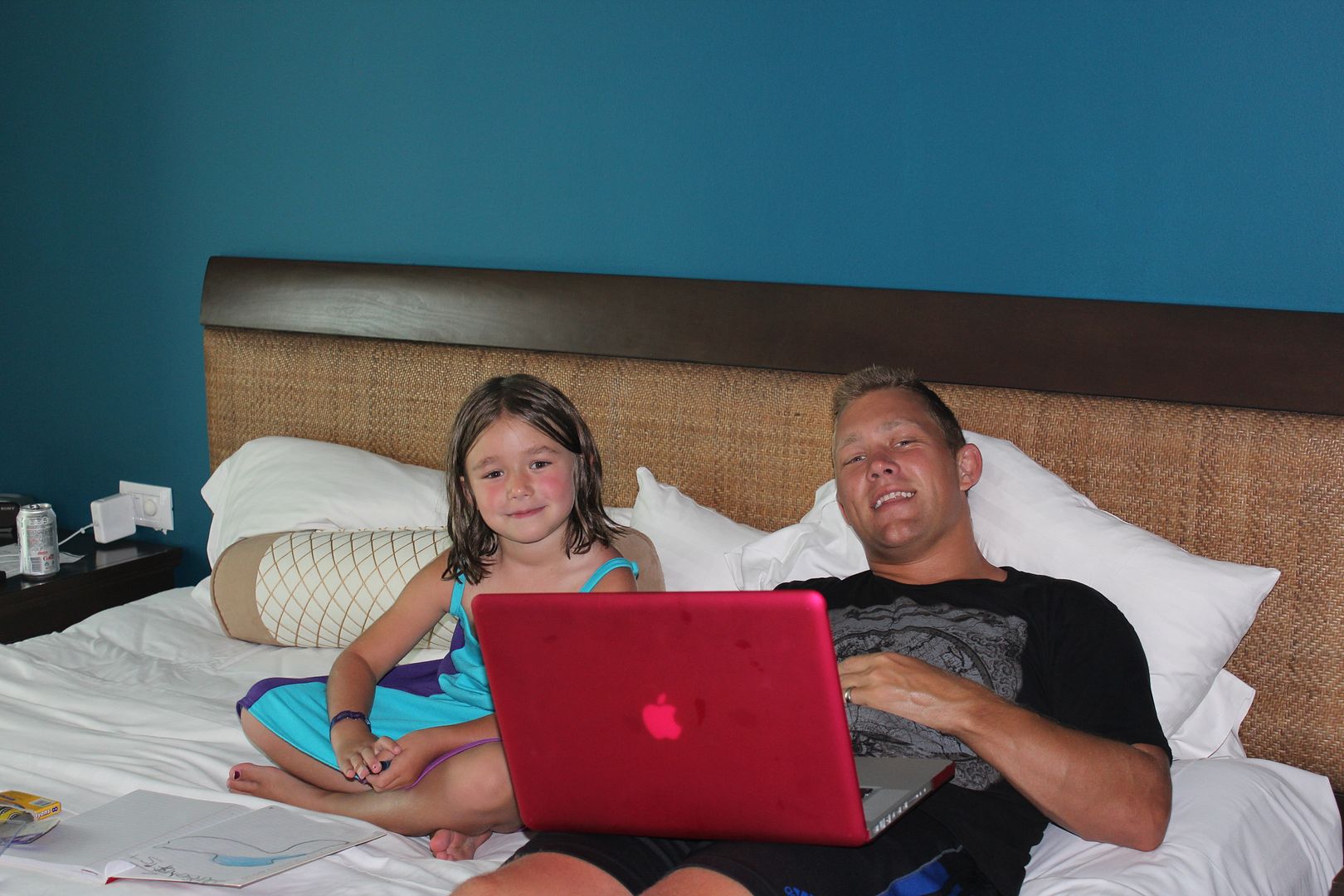 The room service chicken nuggets were surprisingly delicious.
After a nice long nap and a shower, we decided to head into town. We all took a city bus to head to the mall. Suddenly, on the very short drive to the mall, rain started gushing from the heavens all around us.
Before we knew it, the streets were nearly flooded. Brian and I opted out of getting off at our original stop where the water would have come to our knees with a single step outside the bus. We instead opted to stick with the rest of our crew (and it was a good thing).
This picture was taken after running through the rain for less than one minute. It looks like we jumped into a pool. We had to carry the kids (they would have had to swim in the street). And the air was so humid that I couldn't even get my camera lens to dry long enough to get a clear shot.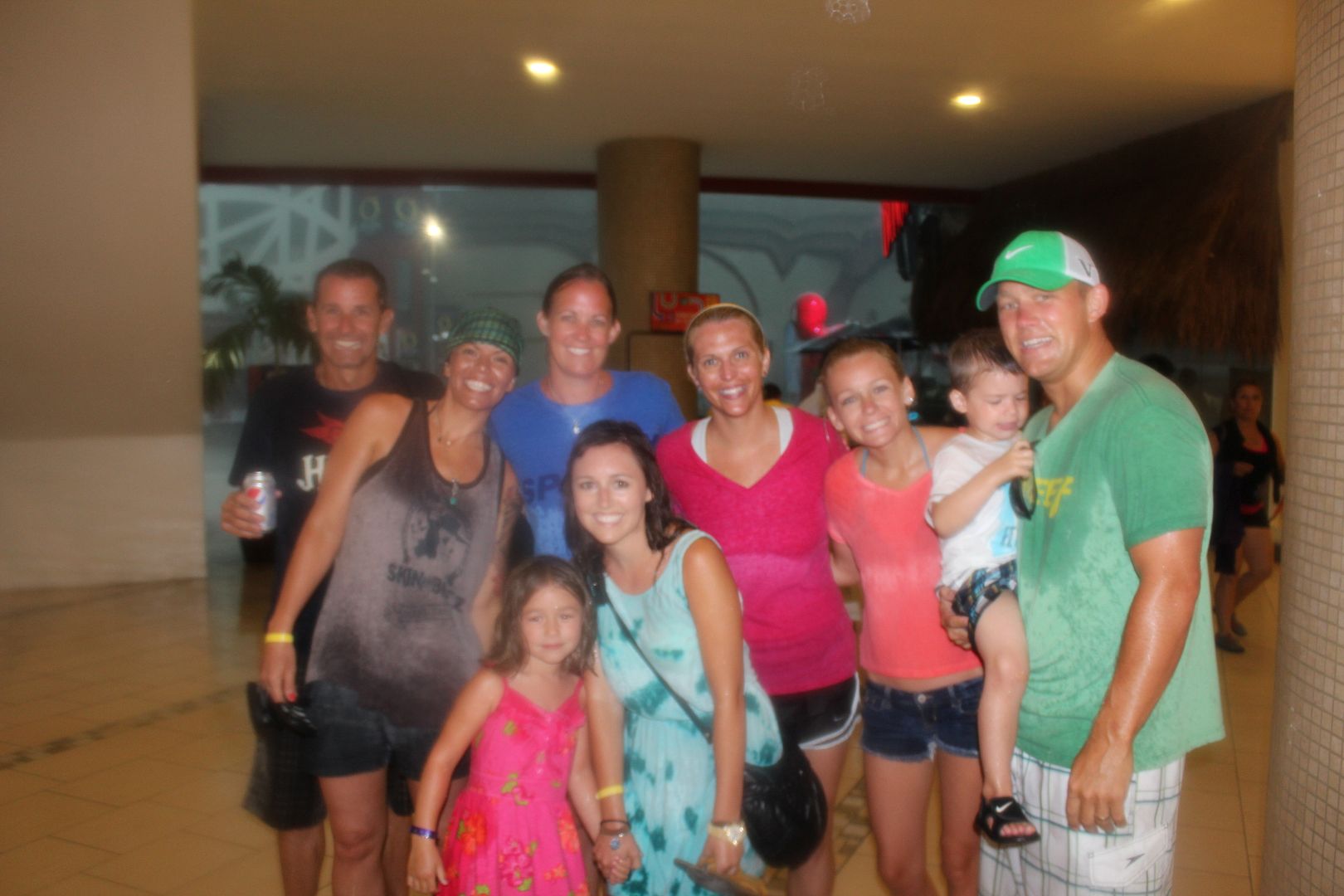 What an adventure that was!
We ended up having to walk across the street (which became a river...I'm not joking - the water was up to our knees) to catch a bus back to the resort.
Always an adventure.
....day 320 of a year of writing.....