So eventually I will have shared my entire New York City trip with you.....one day at a time.
And thank you for all your Disney tips and tricks. I'm compiling them all to make one giant Disney planning post.
But today, I'm catching up on NYC before I forget everything we did.
Our 3rd full day in the Big Apple was Thursday, May 16th. Scentsy had arranged for us to go on an activity of our choice. Most of the options were tours or general sightseeing activities. We choose an East Side Tasting Tour.
Brian woke up 1st and headed out to the streets of NYC in search of dry ice. Since I was still nursing while we were gone, I was pumping every few hours and storing the milk in the tiny freezer in our mini fridge.
We were running out of space, and planned on shipping back what I had produced up to that point. So Brian went in search of dry ice.
We went all over town looking and finally found an ice company that sold dry ice. From there, he headed to the post office to find out what it would cost to have the milk overnighted. Turns out it was going to cost over $100.
So he headed back to our hotel and we used to dry ice to turn our mini fridge into a giant freezer. It worked out great.
By that time, we had already missed our tasting tour departure, which was secretly fine by both of us.
We decided that it was another good day for exploring the city, so off we went.
We decided to head to Soho 1st. We stopped in at a little hole in the wall pizza place called East Side Brick Oven Pizza on the way to the subway.
Once we got off the subway in Soho, we headed straight to Washington Square Park. I loved it there. It was crammed full of college kids and nannies walking babies.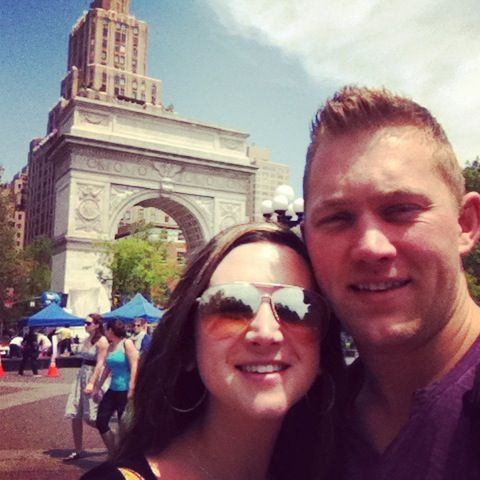 Oh and they were filming a promo for The Apprentice. Actually there were a bunch of people rehearsing and waiting around for Donald Trump to show up. Apparently they had waited all day the day before too, and he never showed up.
We sat around and waited for while thinking that Trump might so up soon, but no such luck. But this was our view, so it was nice.
There was also a group college kids chalking the concrete throughout the square with the message of Christ's love for us.
When we left Washington Square Park, we took off walking without really knowing where we were going.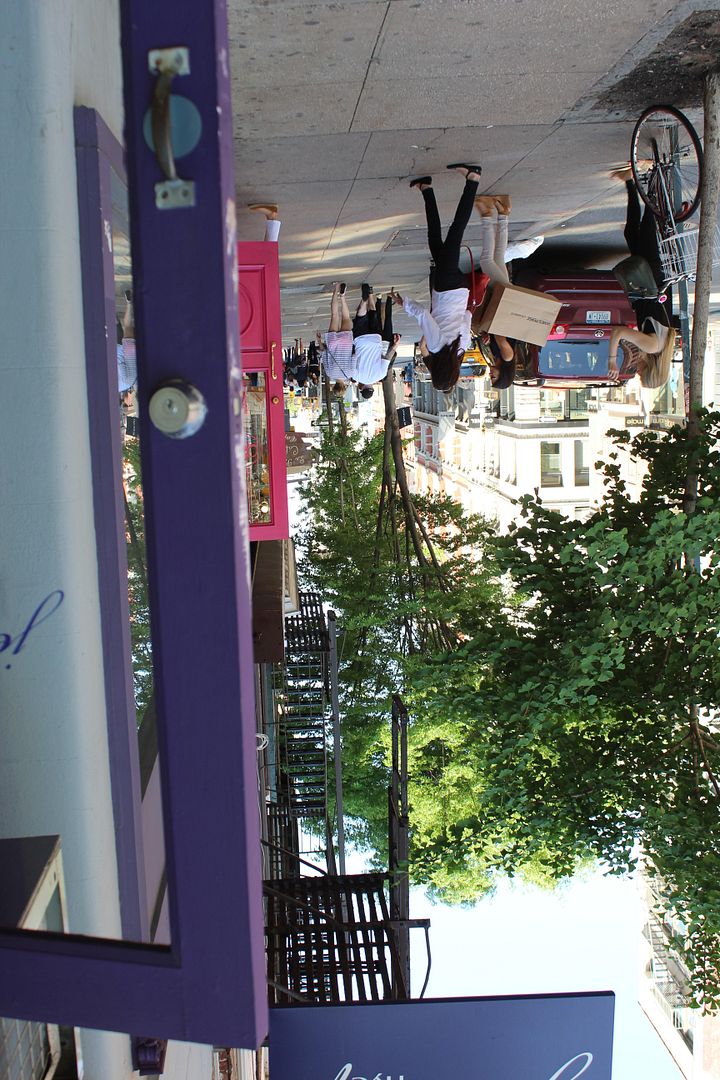 It feels like we walked forever that day. And I loved every bit of Soho and all the shopping.

We eventually ended up in Little Italy for a late afternoon snack at Luna Restorante.
Pizza again. And it was delicious.
And we had to try the tiramisu (they brought it to our table for FREE!)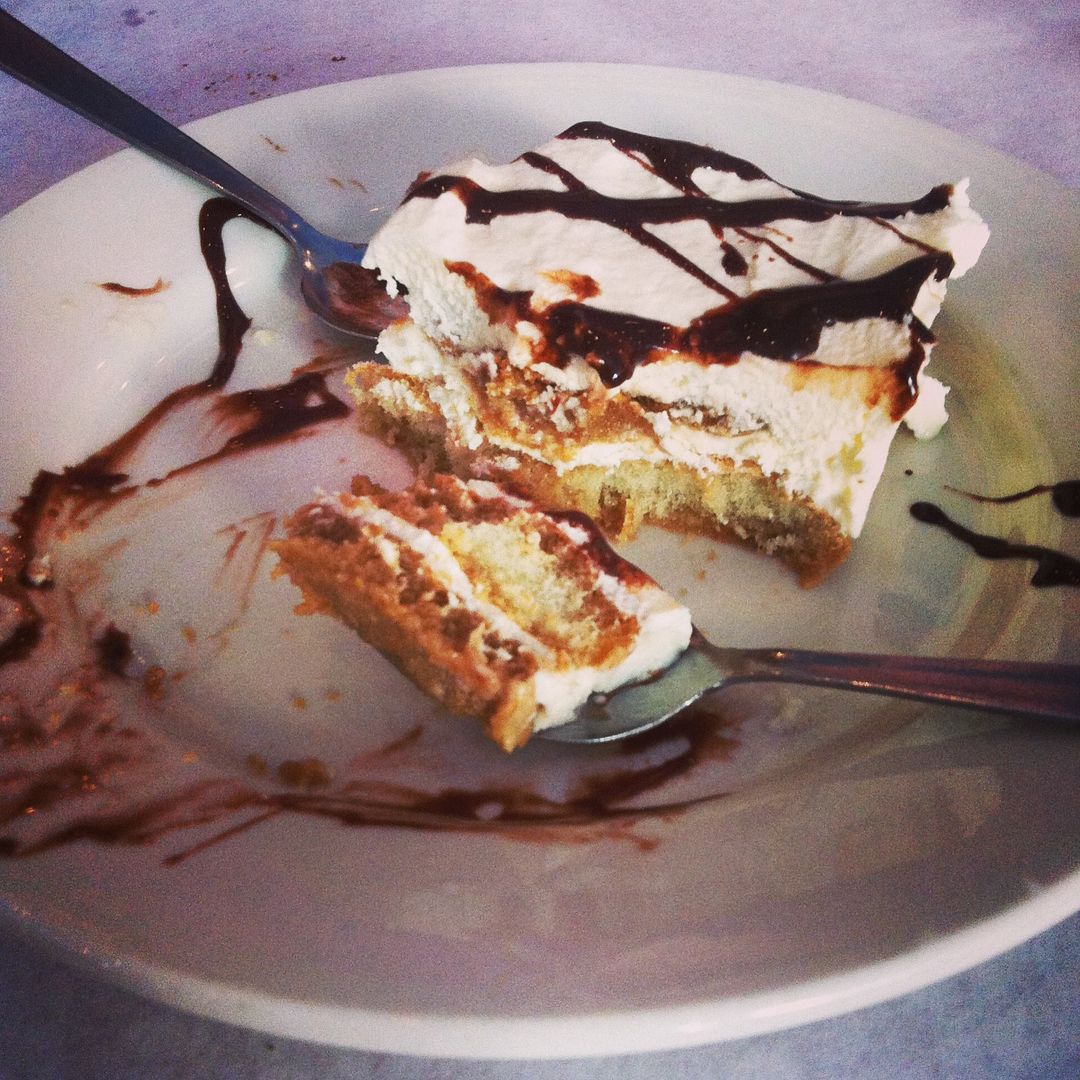 Shortly after our late afternoon snack and a quick walk through Chinatown (which I hated!), we headed back to the Waldorf to shower and get ready for our 1st show on Broadway....Wicked!
We went to dinner with a group of our friends on the way to the show at Pasta Lovers Trattori
.
Another delicious and Italian meal.
After dinner, we quickly ran over to the Gershwin Theater where we had 2nd row seats for
arguably
the best show on Broadway.
Brian loved the show; I loved the show; and all ended well on day 3 of our trip.